The Forest
We wanted to create a porous architecture with generous views and light for the occupants. Inspired by the organic forms of nature, our design strategy was to create a building that has separate private and public faces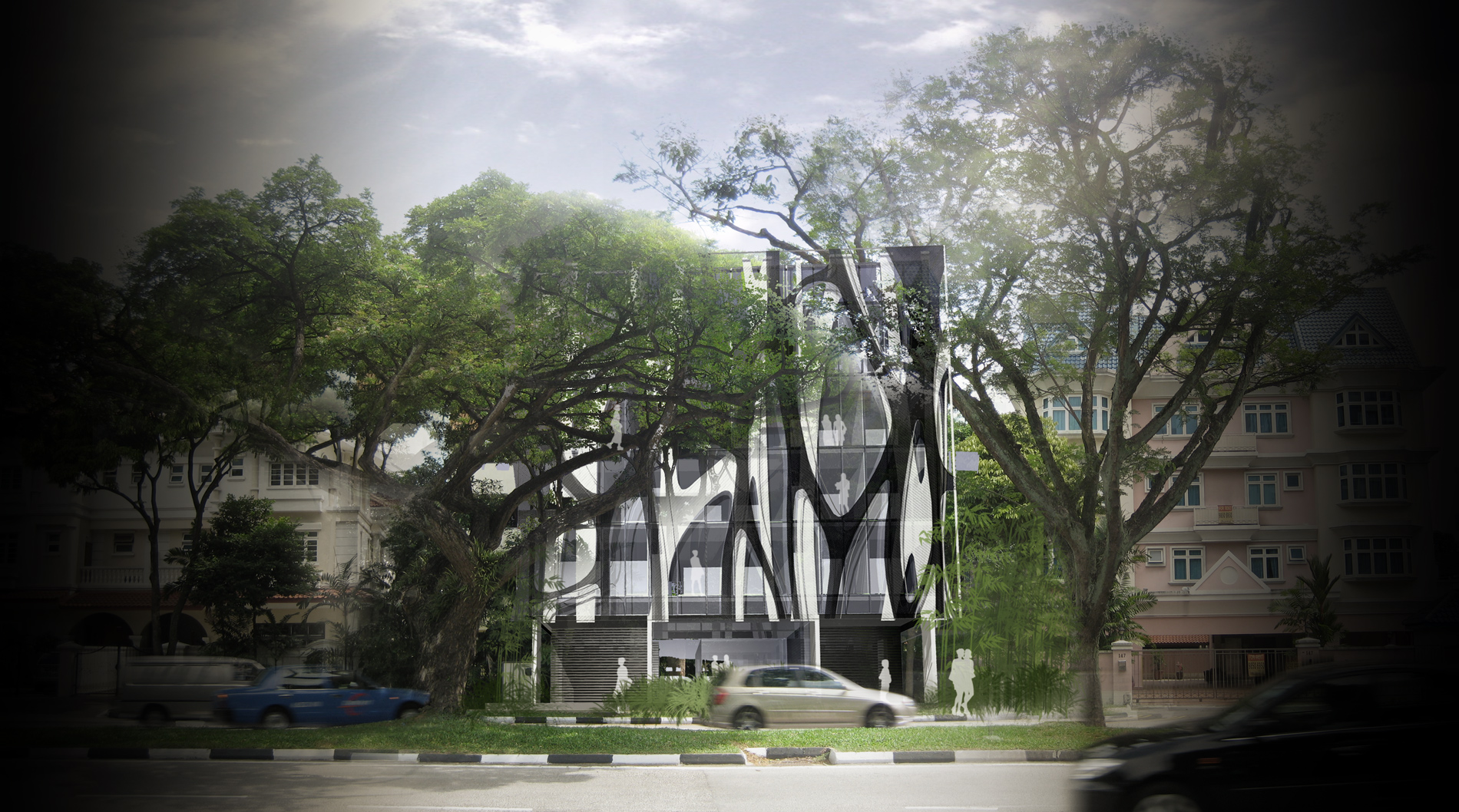 Located in the Novena area, the site for this 5-storey serviced apartment fronts a large and busy road. The client asked for a luxurious and special building, with a distinctive façade.

We wanted to create a porous architecture with generous views and light for the occupants. Inspired by the organic forms of nature, our design strategy was to create a building that has separate private and public faces. By dividing the accommodation into two distinct but connected parts, the apartments could have two fronts, one facing the street and the other facing a landscaped poolside area.

The trees on the site inform our design – the façade facing the street is clad in a layered mesh screen inspired by the forms of tree trunks and the translucency of leaves. The façade facing the pool area consists of an organic undulating screen and overlapping balconies.

And here's just a sneak preview.
DISCIPLINE
INTERIOR, GRAPHICS & ENVIRONMENTAL GRAPHICS
TEAM
Peter Sim, Dylan Quek, Adib Jalal, Hong Weiming, Oh Wenxin
COLLABORATORS
Collaborator: KD Architects&nbsp