Silo Temple
Silo is a new solution to private office spaces in the market. Silo aims to be the connection between businesses and industry experts. Silo is technology and design collaborating to drive efficiency. Silo is a collection of essential spaces.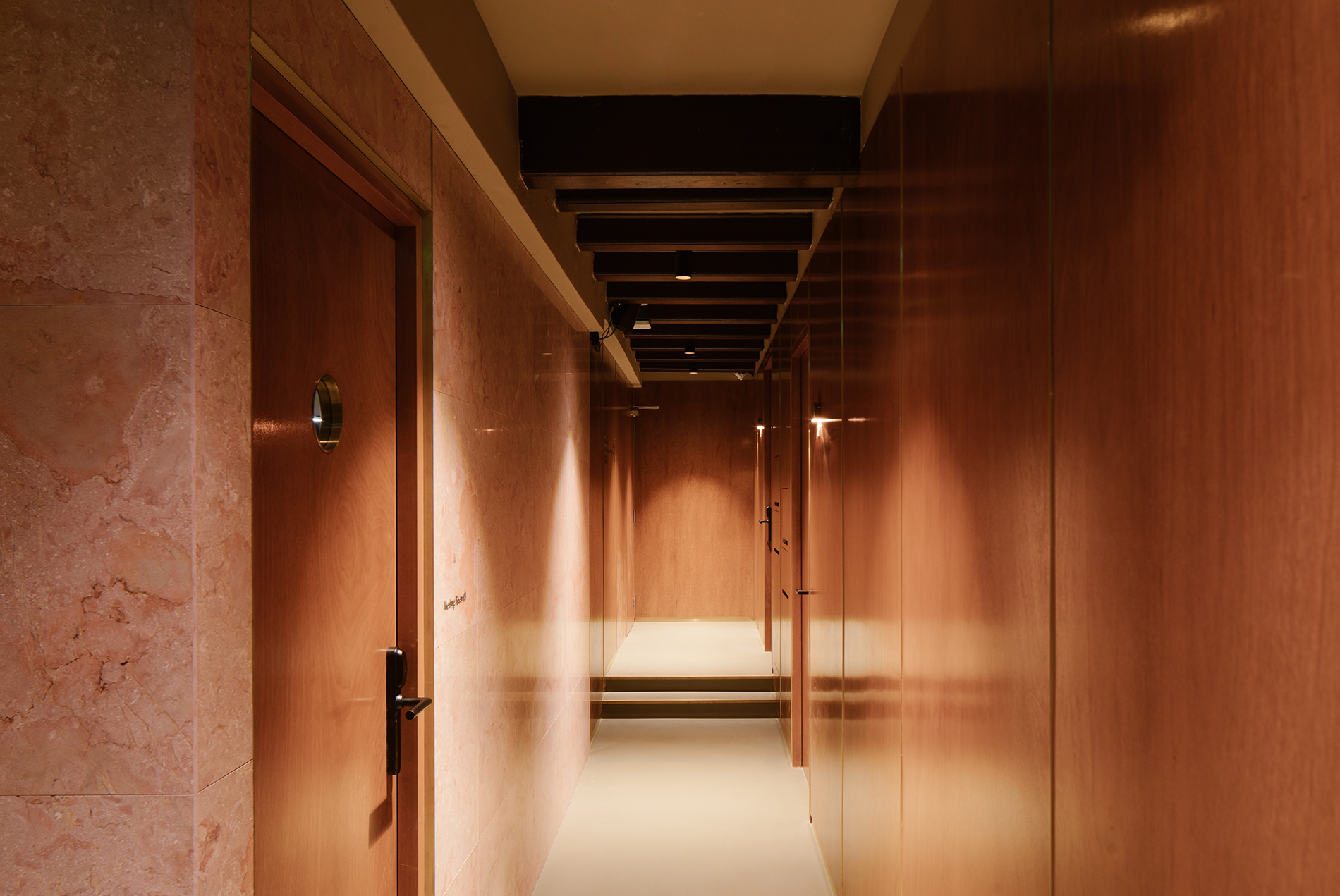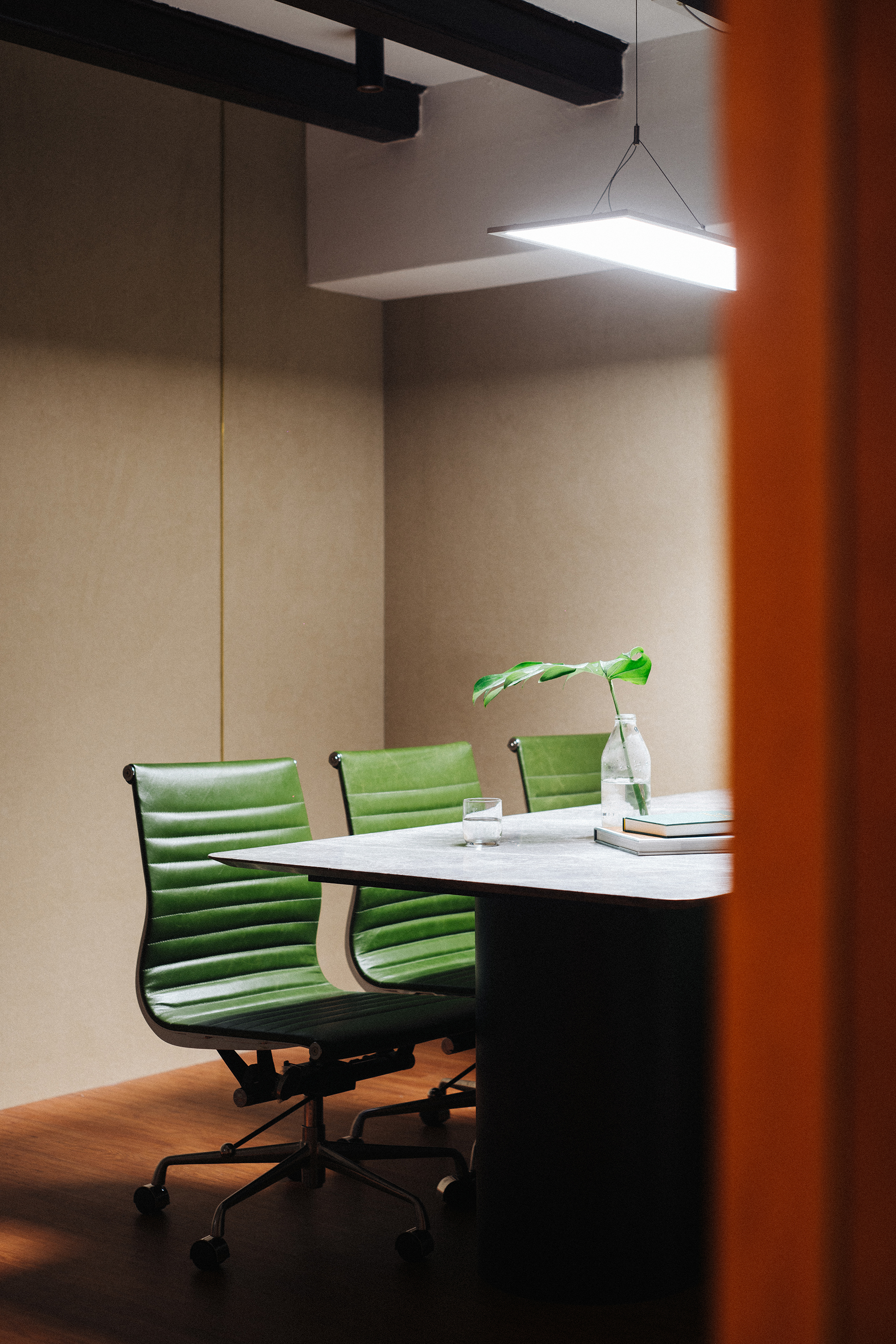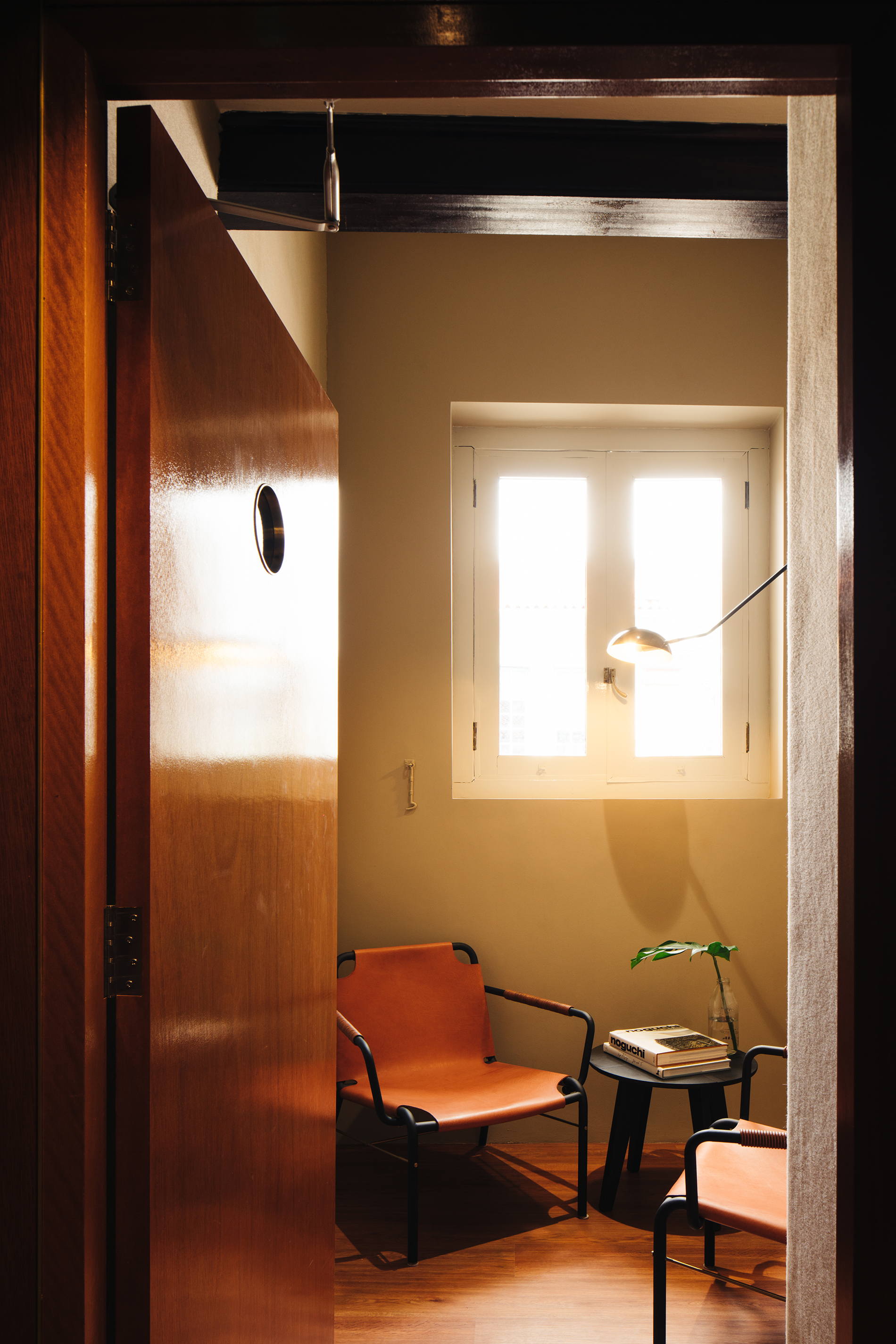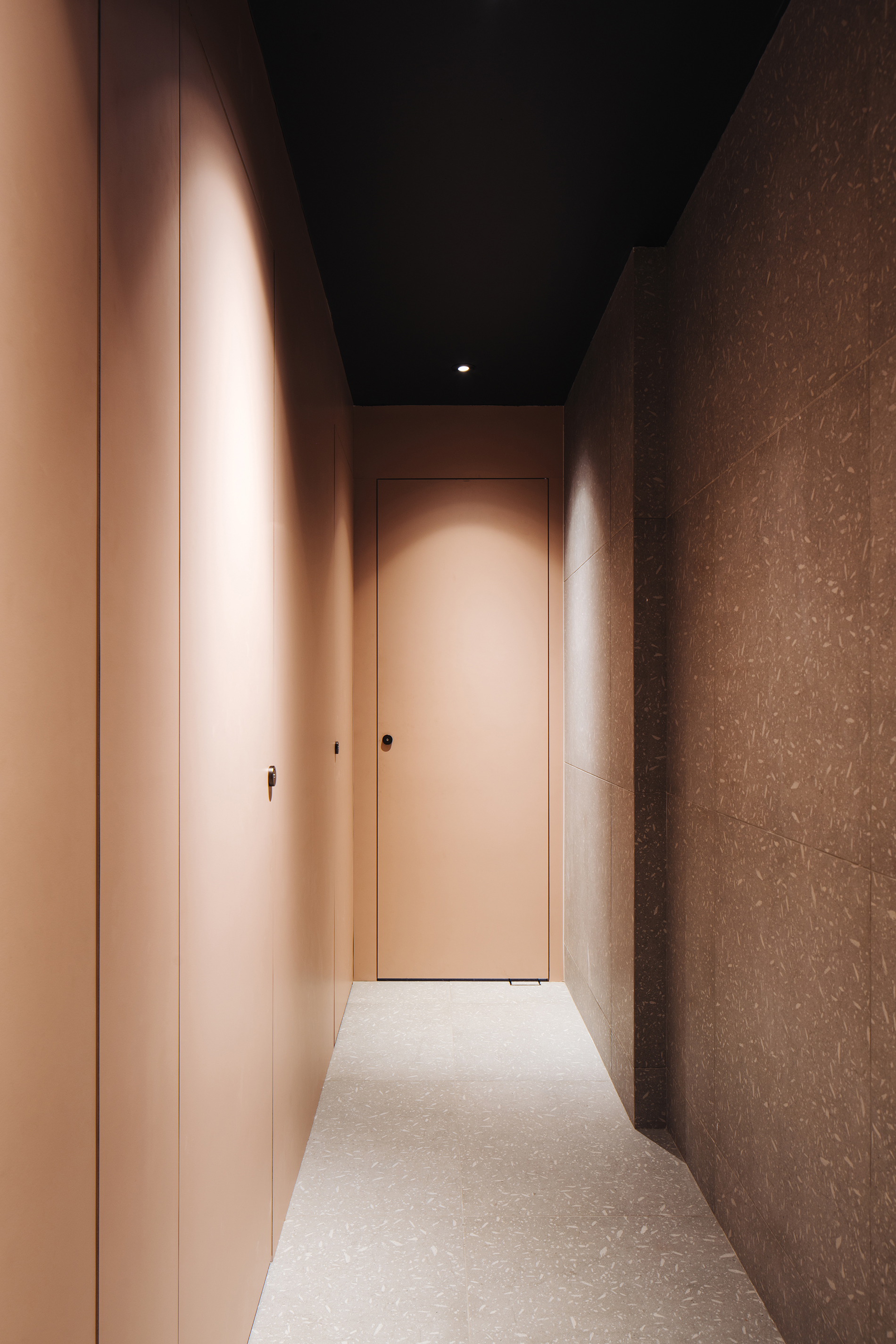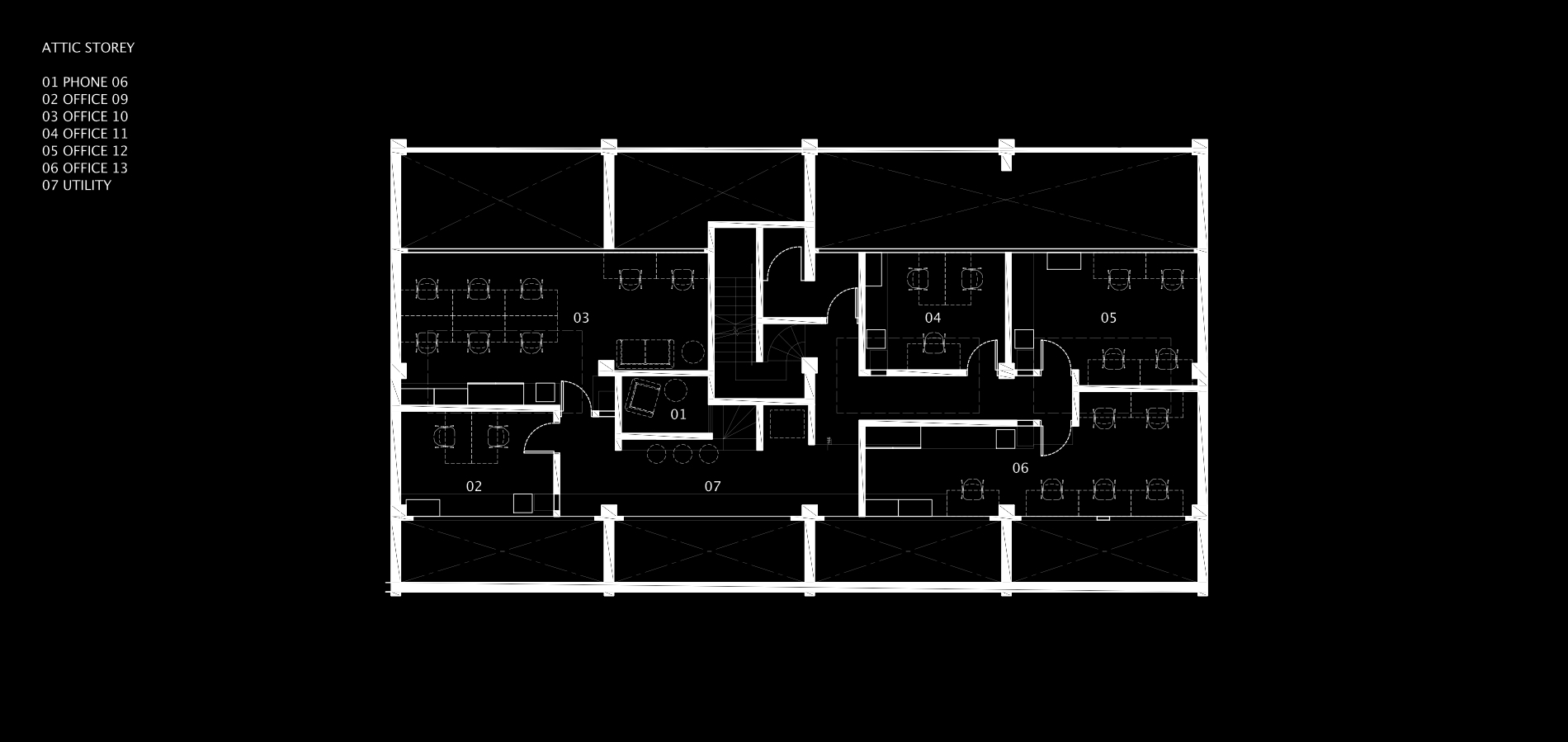 Situated in the heart of Chinatown, Silo is a new and savvy private office that is dedicated to the union of design and technology in the workplace. Taking over the carcass of four conservation shophouses, thirteen private rooms designed to fit offices of various sizes are carefully lined along the perimeters of the space to ensure that sufficient daylight can be achieved. The mantra of co-working space was shoved, instead privacy became the core of the design which was something we could not compromise on.

The unassuming entrance foyer lined with brass mesh screens sits amidst various provision shops along the shared five-foot walkway, creating a portal between a discreet, intimate exclusivity and the boisterous, bustling characteristic of the streetscape. Upon entering the main circulation, one will be greeted by the timber cladded hallway that inconspicuously leads you throughout the office, carefully concealing the entrances to the private rooms. Subtle wayfinding in brass details reflected by the lights seemingly appears and fades as you progress through the space, providing yet another layer of privacy to the clientele.
Different textures and materials are inserted along the corridors to identify intermediate facilities and meeting rooms, which also helps to break up the monotony of the timber hues without being too obstructive. These little break-out spaces allow for conversations and meetings to occur without being intrusive.

The private office spaces are designed in stark contrast to the warm, earthy tones of the corridors, where it features a bright and inviting palette that adopts a minimalistic and functional approach. Careful planning of the office locations allowed us to capitalize on the front and rear facades, where ample daylight can be flushed into the workspace. System furnitures and height adjustable tables form up the technological aspect of the space that helps to drive workplace efficiency.
DISCIPLINE
INTERIOR & GRAPHICS
TEAM
Tiah Nan Chyuan, Selwyn Low, Clifford See, Phuchong Yamchomsuan, Edwin Tan
COLLABORATORS
Interior Designer, Branding & Graphic Designer: FARMWORK Pte Ltd | Photographer: Studio Periphery&nbsp