SMRT Headquarters
The design for the SMRT headquarters was inspired by understanding the very nature of the company's business. Locomotive elements found in various spaces form a coherent and consistent design narrative.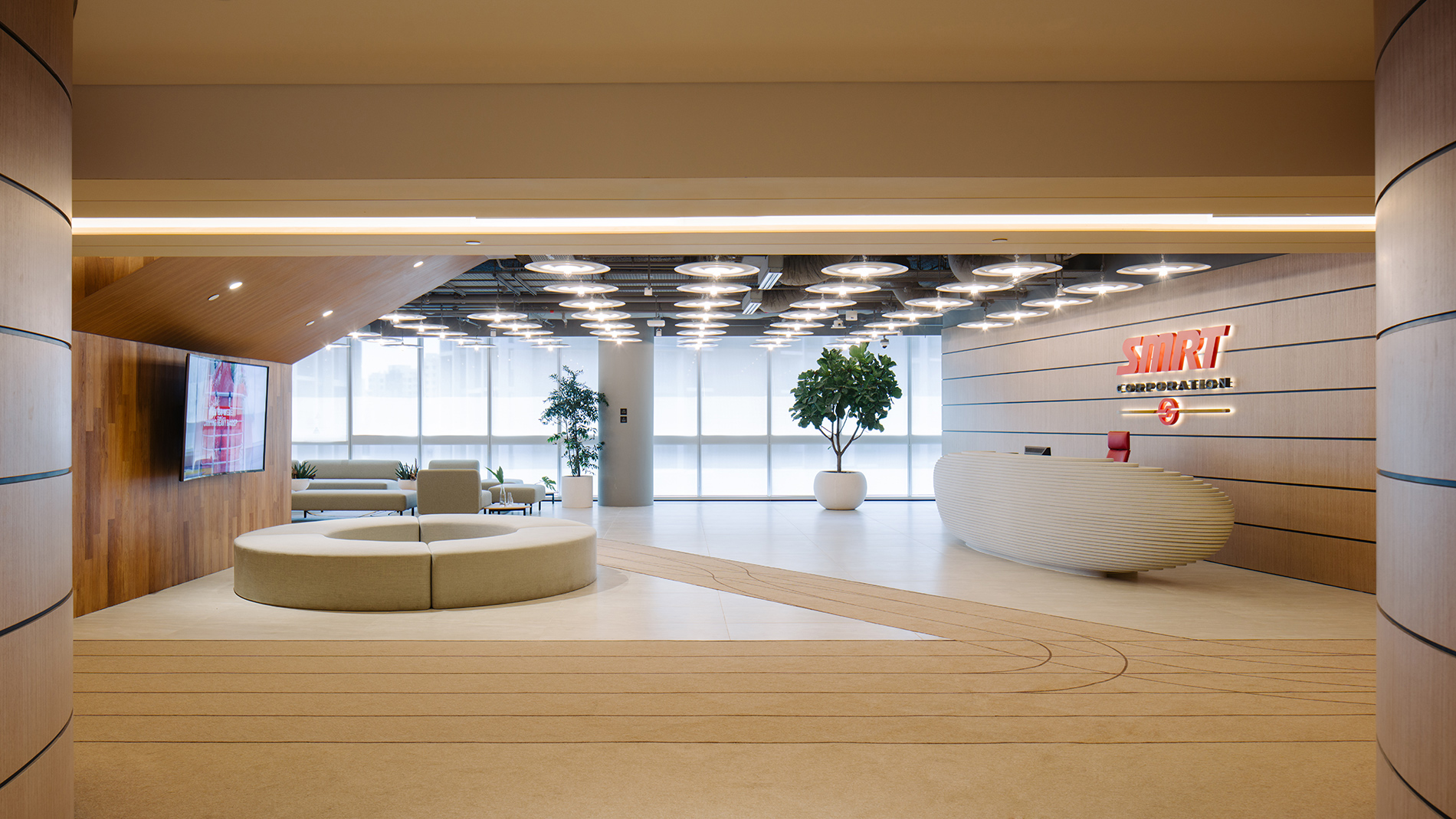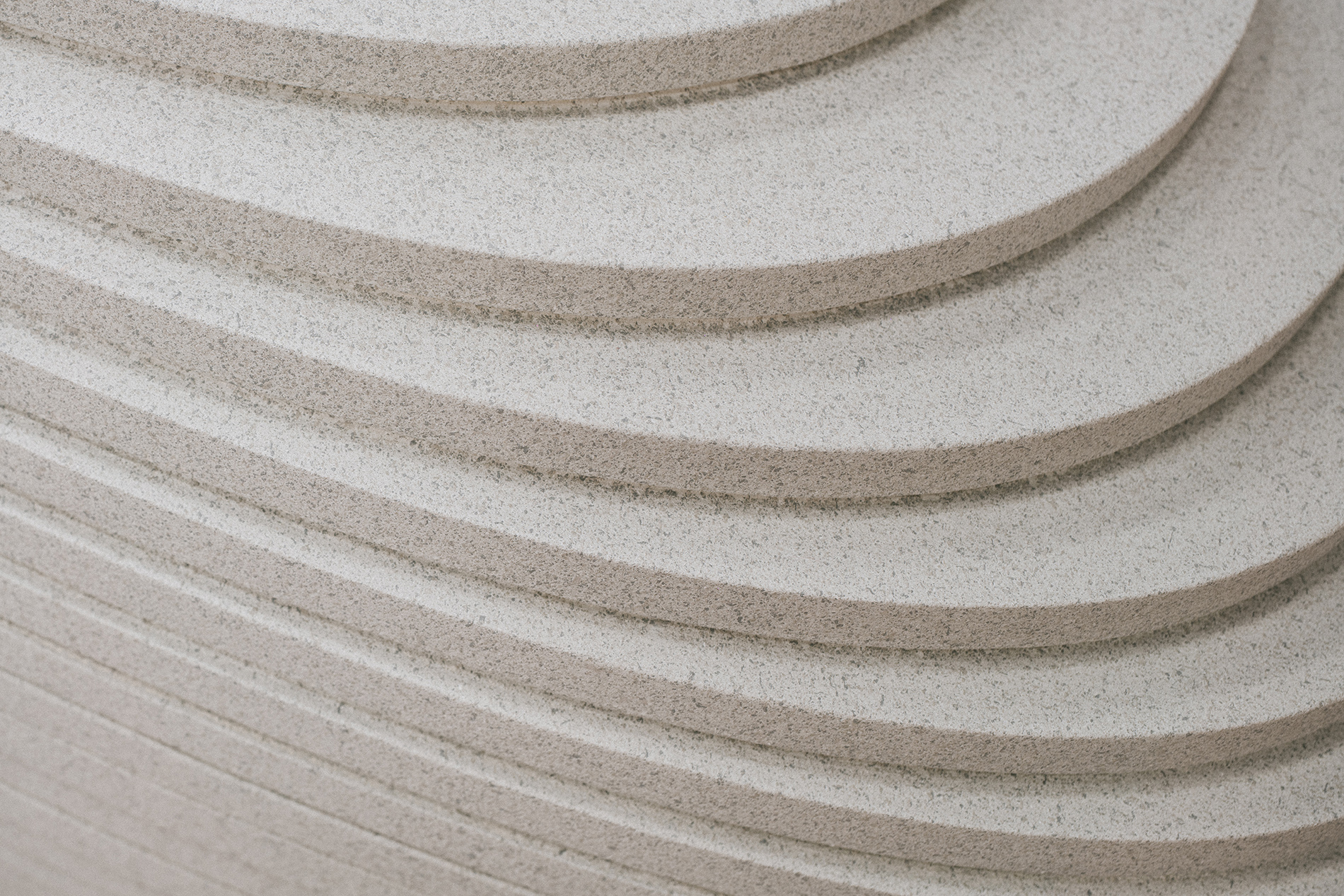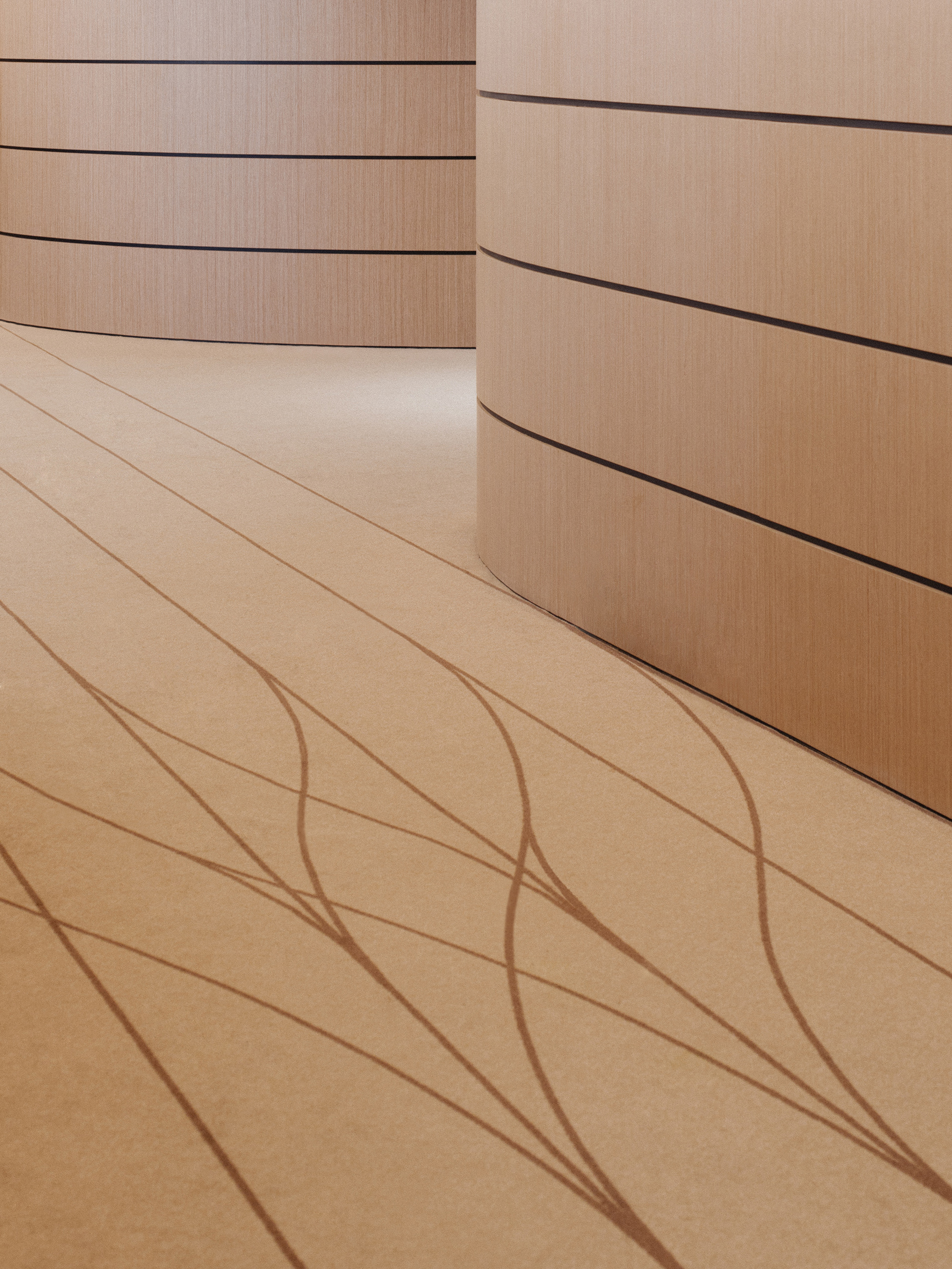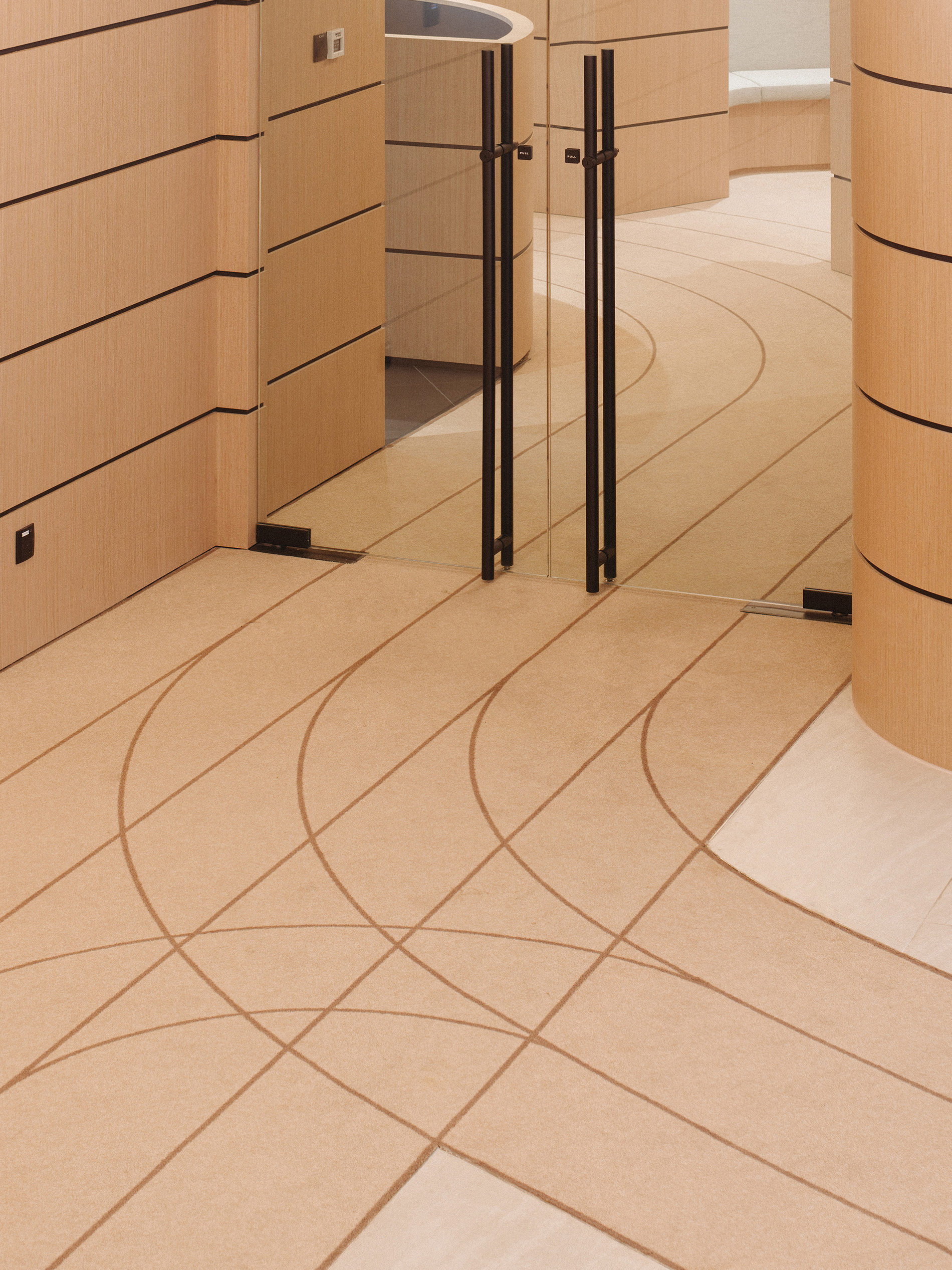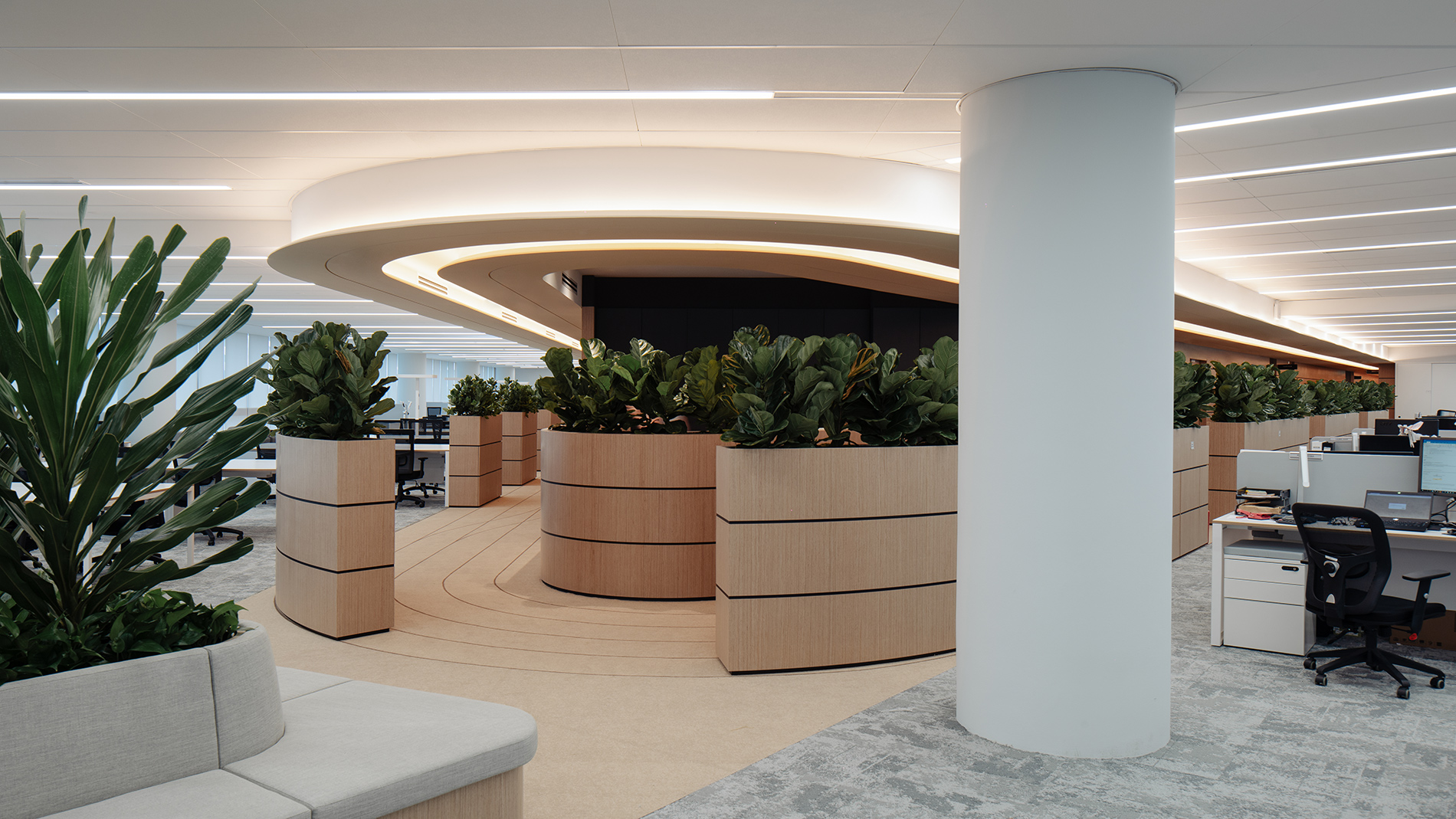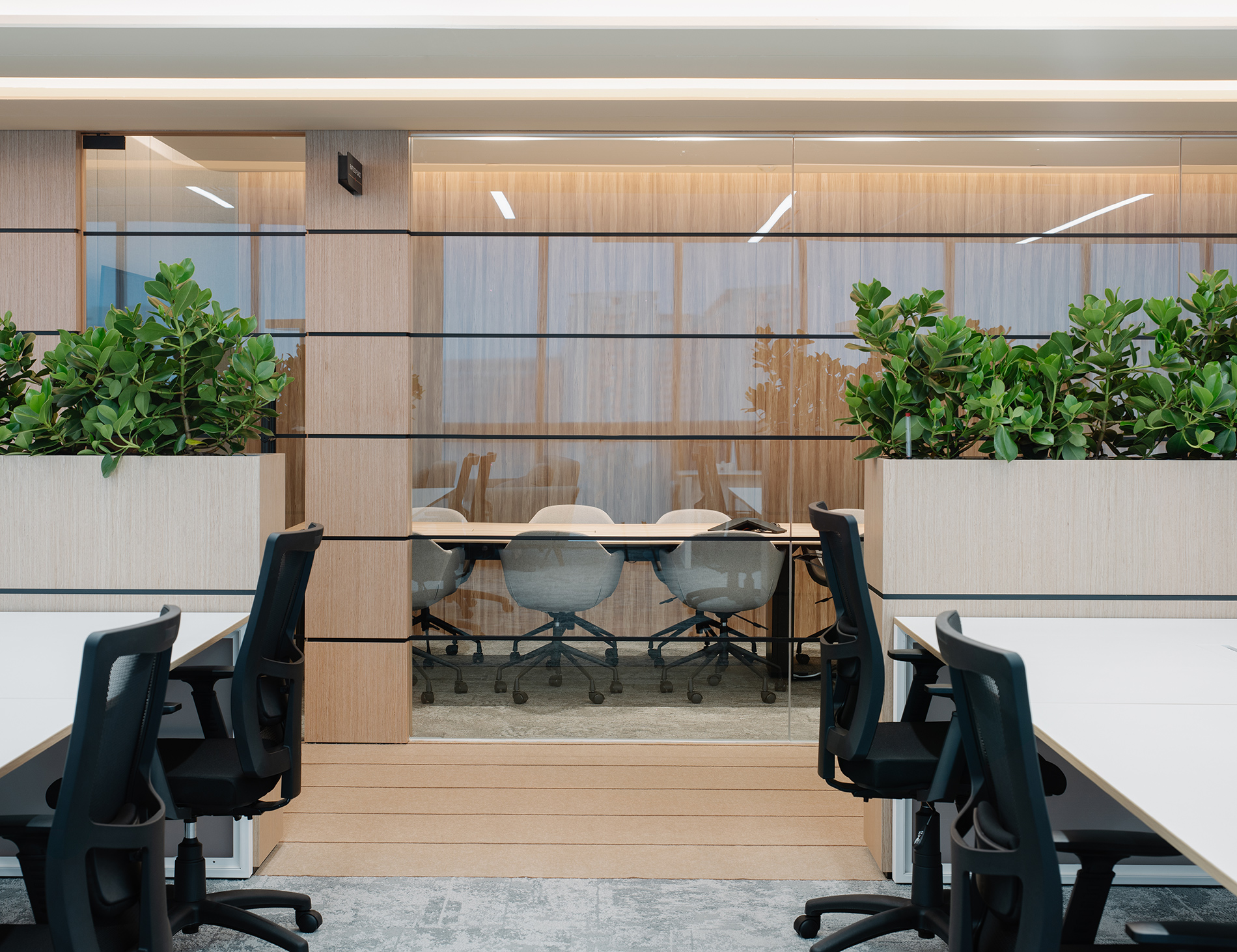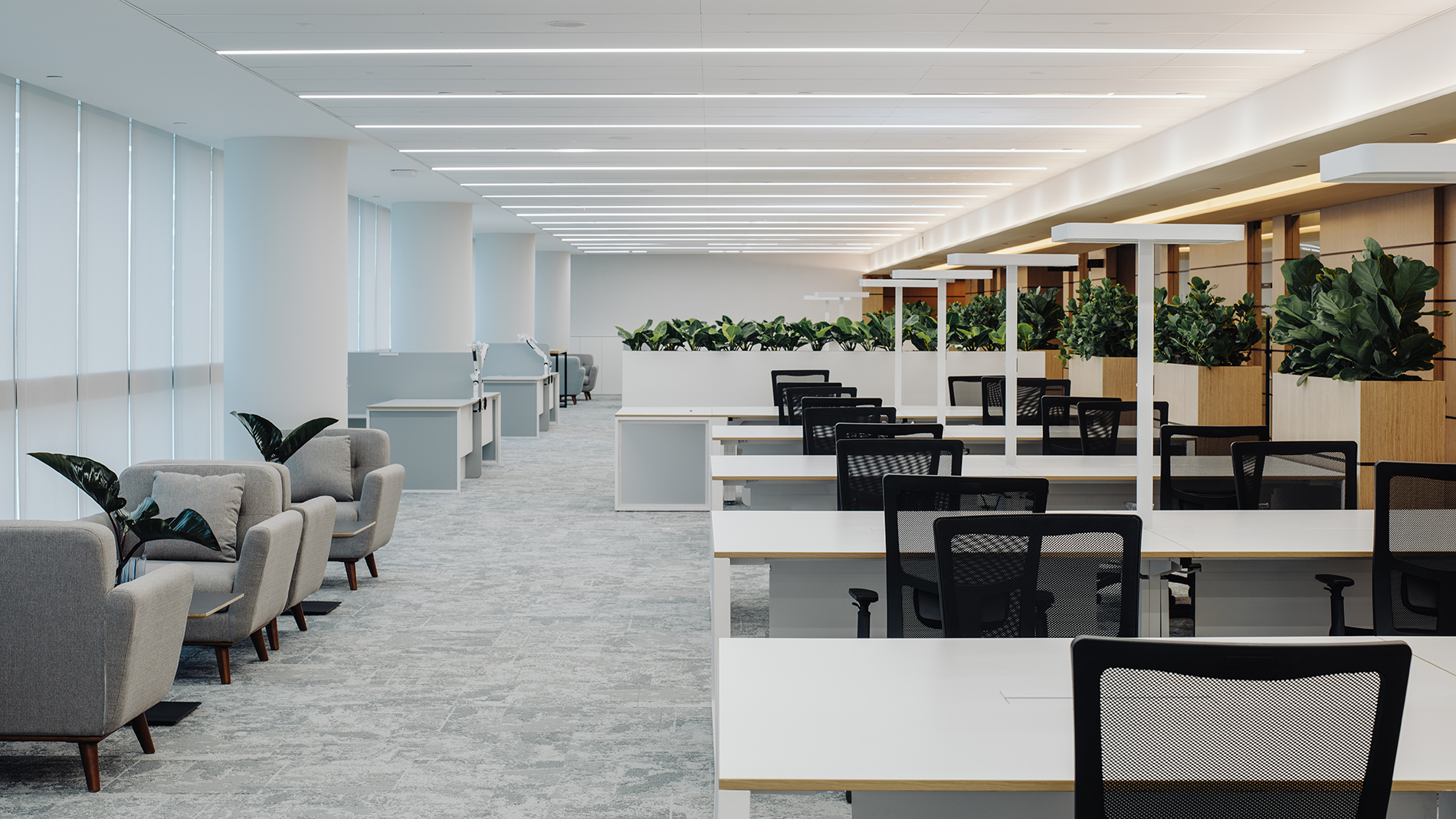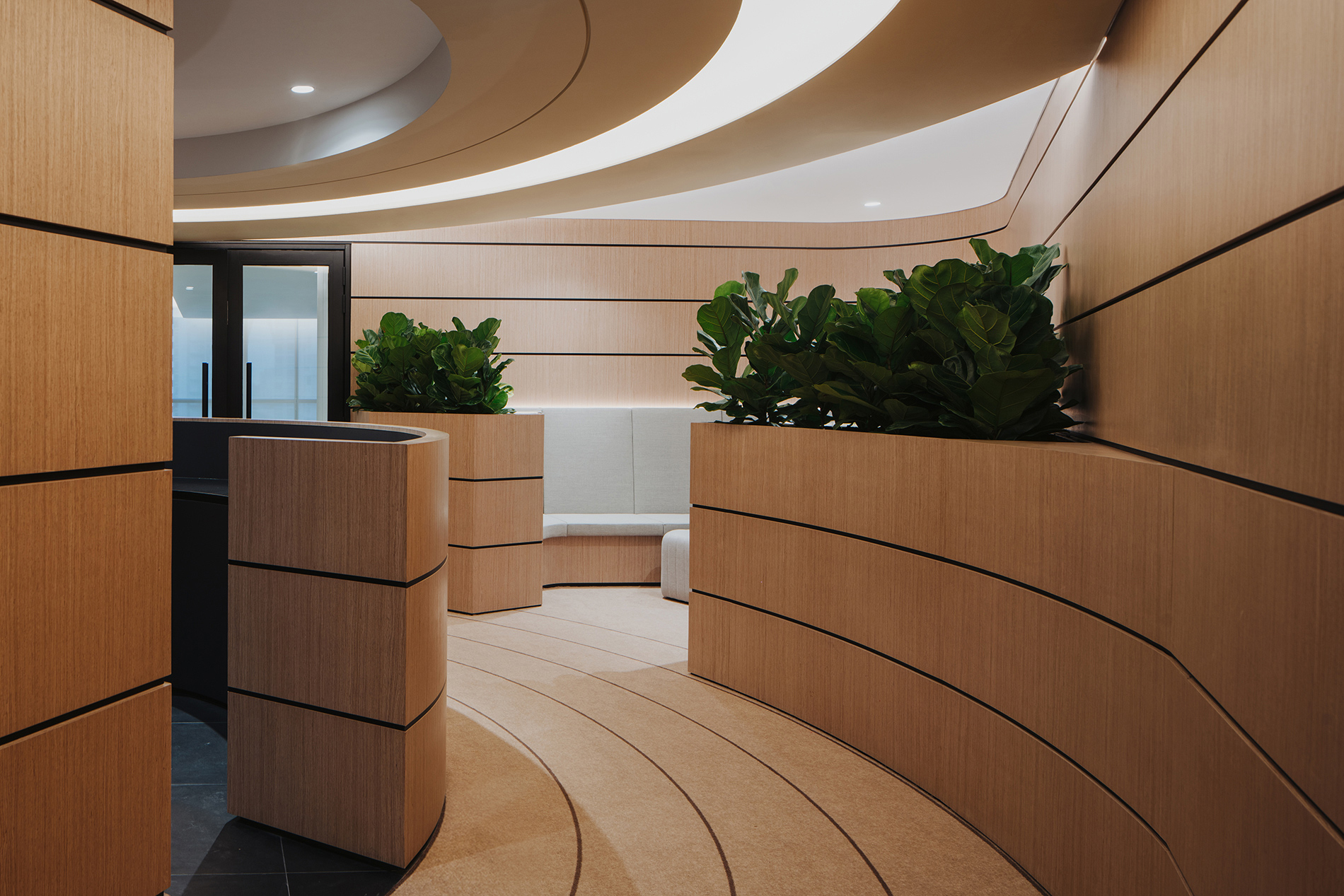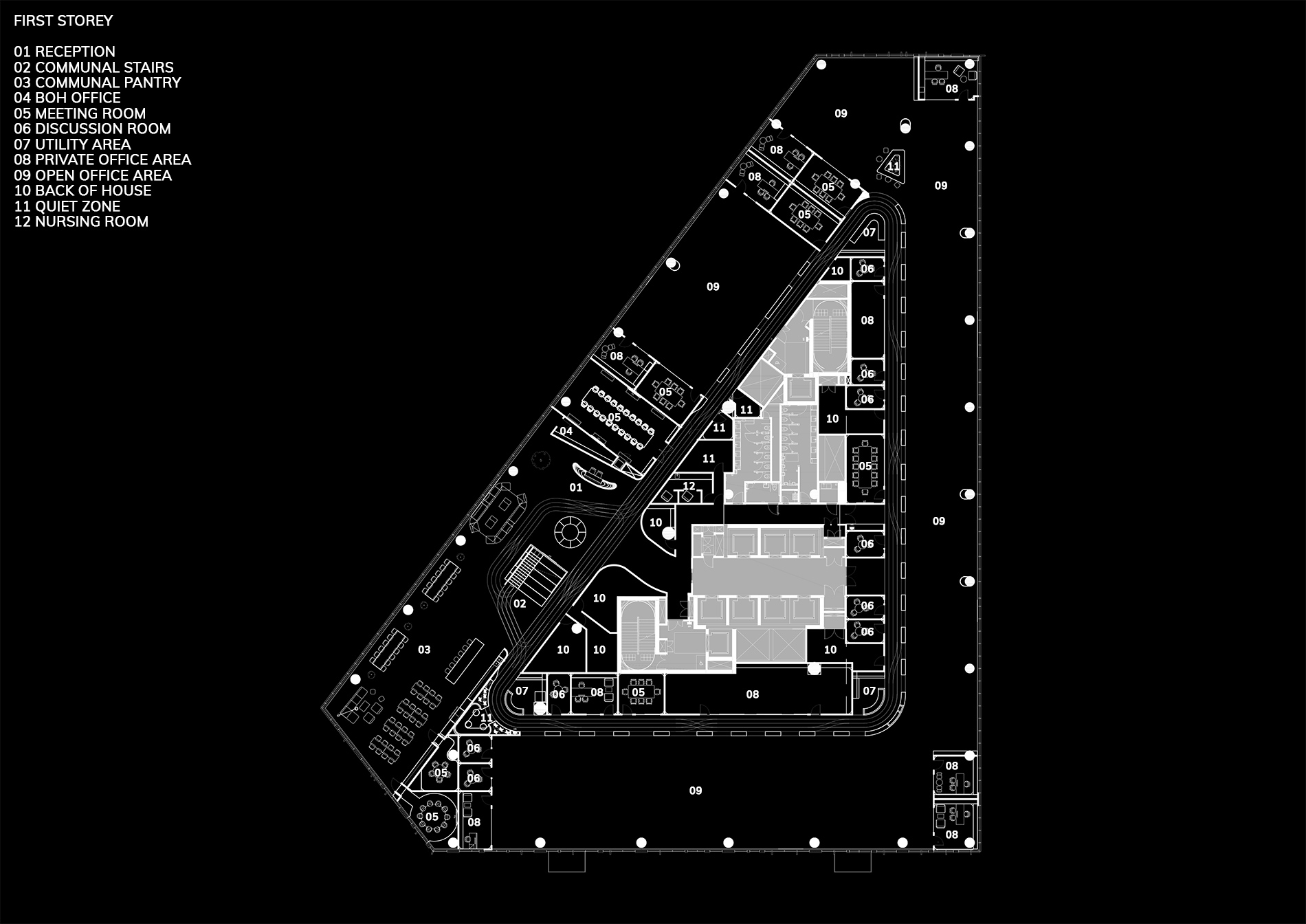 The design of the SMRT office was inspired by initial visits to the company's various spaces to understand how it operates. These included the station back of house, offices, primary control rooms, depots and maintenance facilities. Once we got a better understanding, we interpreted some of what we saw, like the tunnel view of the train driver, the space occupied by the maintenance man, and the work environment of the control room.
In the new office, as visitors and staff members enter, they are greeted by the curves of the tunnels, with tracks guiding them to the various workspaces. The xchange pantry is also created with the depot in mind and has an industrial touch, while the meeting areas and workspaces have a curvaceous element to them.
DISCIPLINE
INTERIOR & ENVIRONMENTAL GRAPHICS
TEAM
Peter Sim, Torrance Goh, Shuwei Ho, Jaclyn Chan, Mervin Loh, Ratnah Hafizah, Veronica Chia, Bryan Lim, Rebekah Lee
COLLABORATORS
Photographer: Studio Periphery&nbsp