SMRT Headquarters
The design for the SMRT headquarters was inspired by understanding the very nature of the company's business. Locomotive elements found in various spaces form a coherent and consistent design narrative.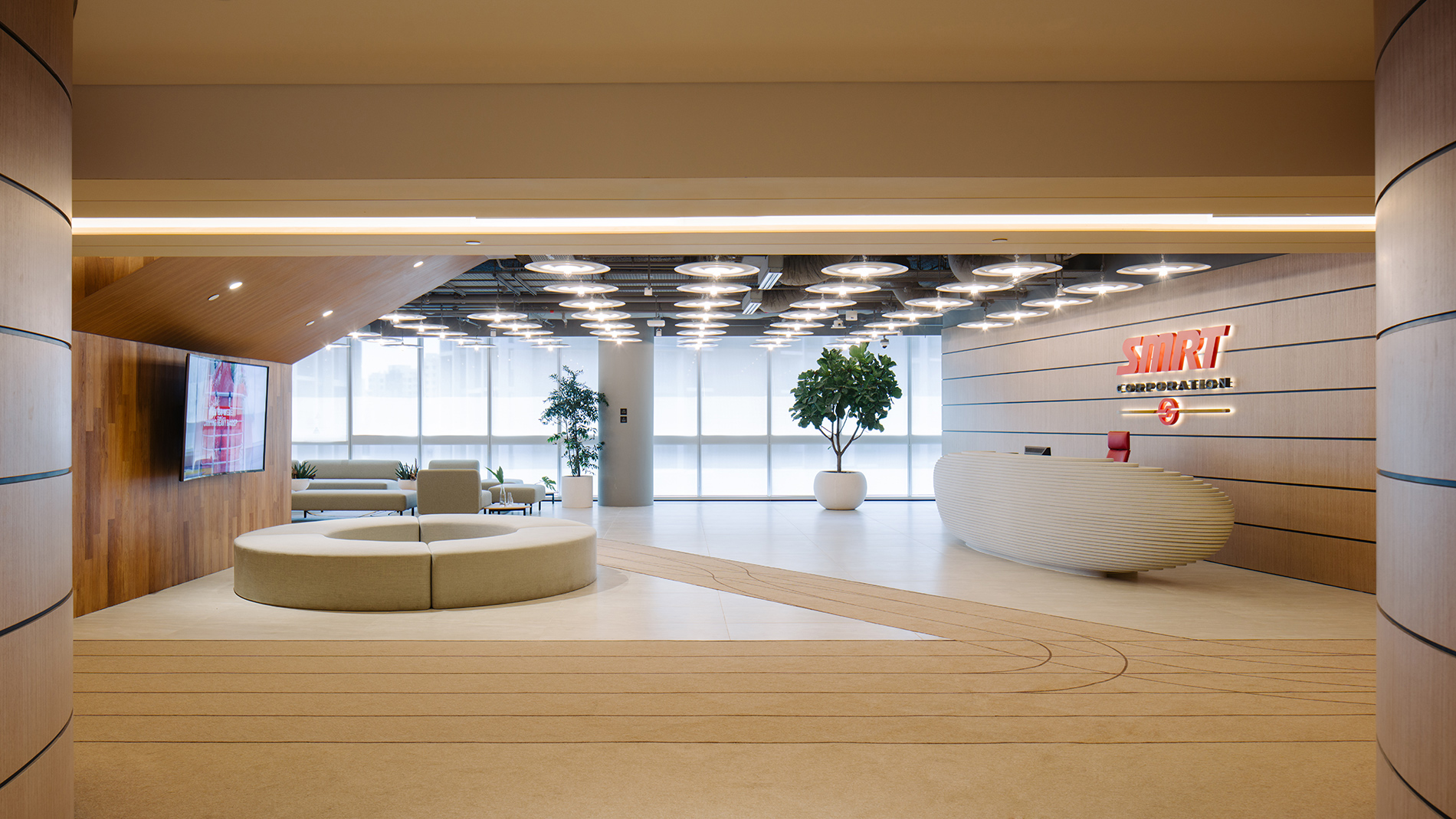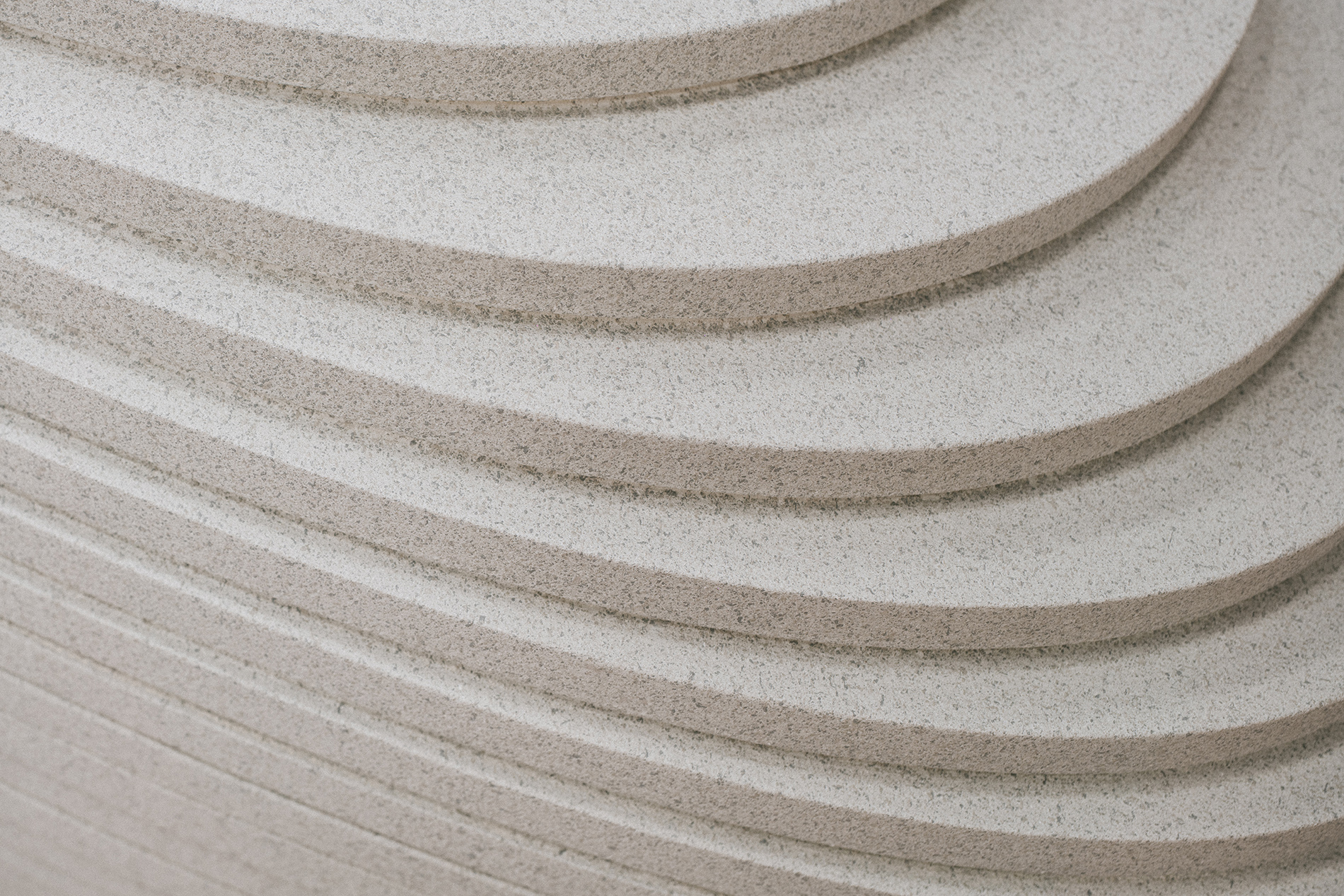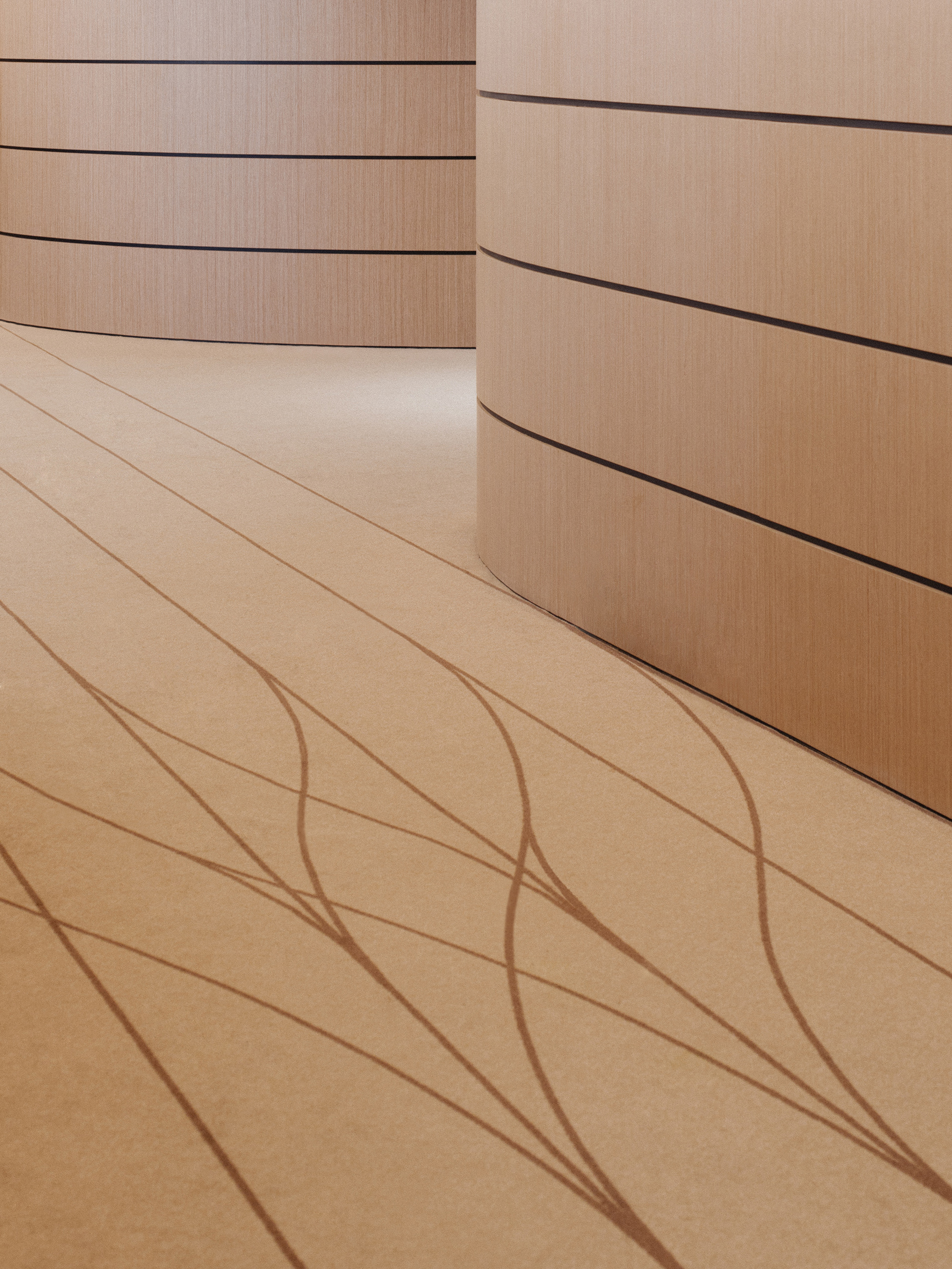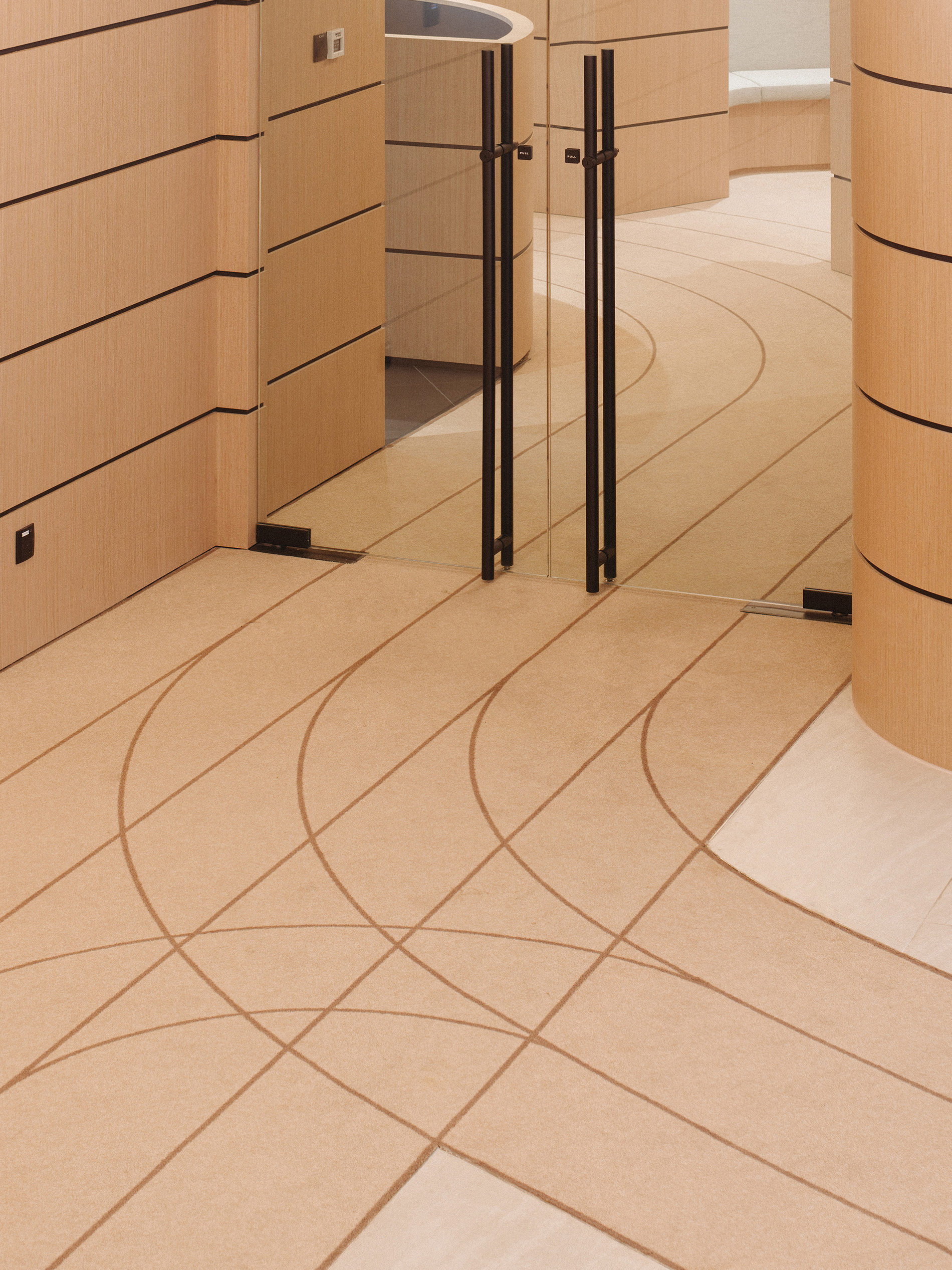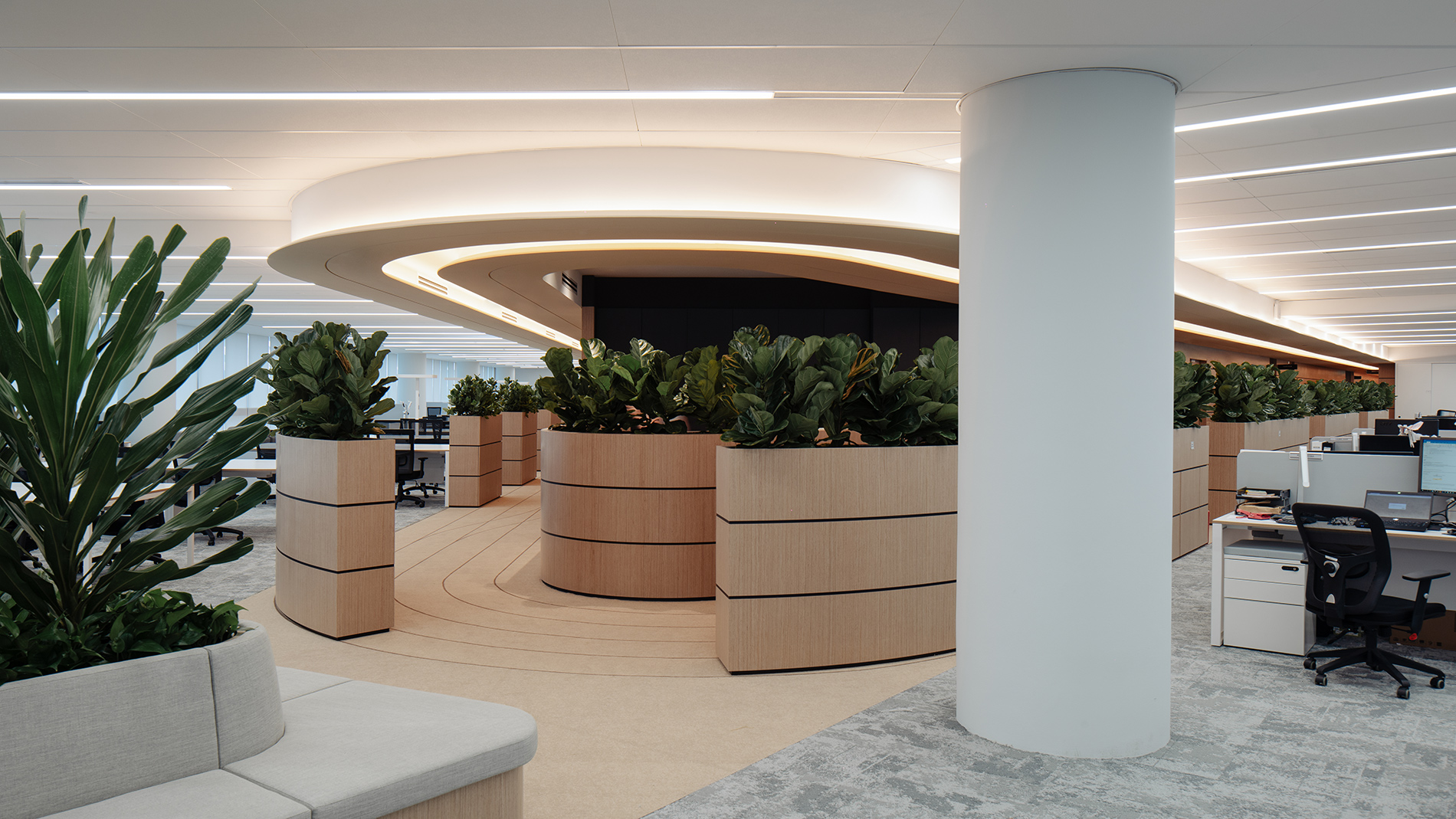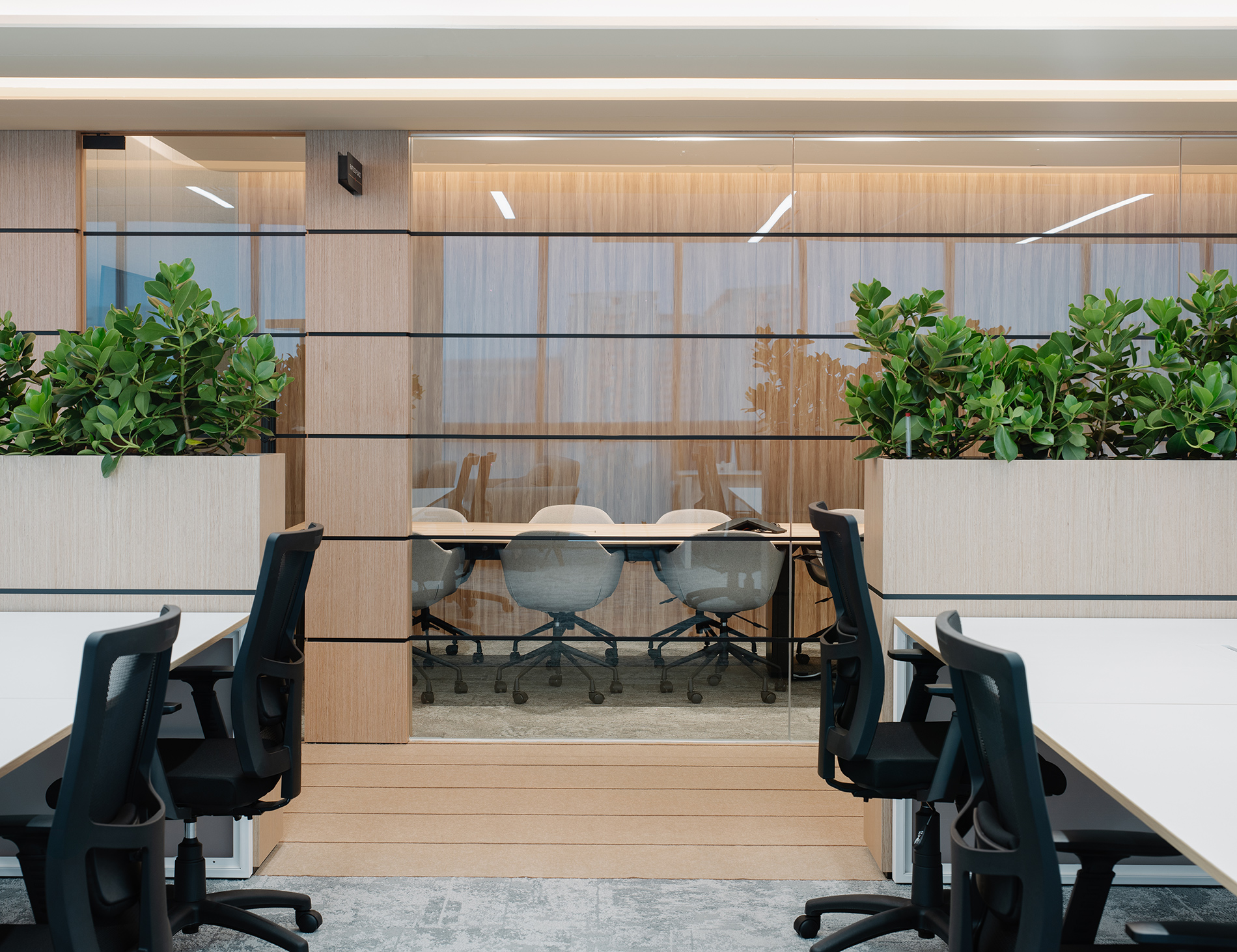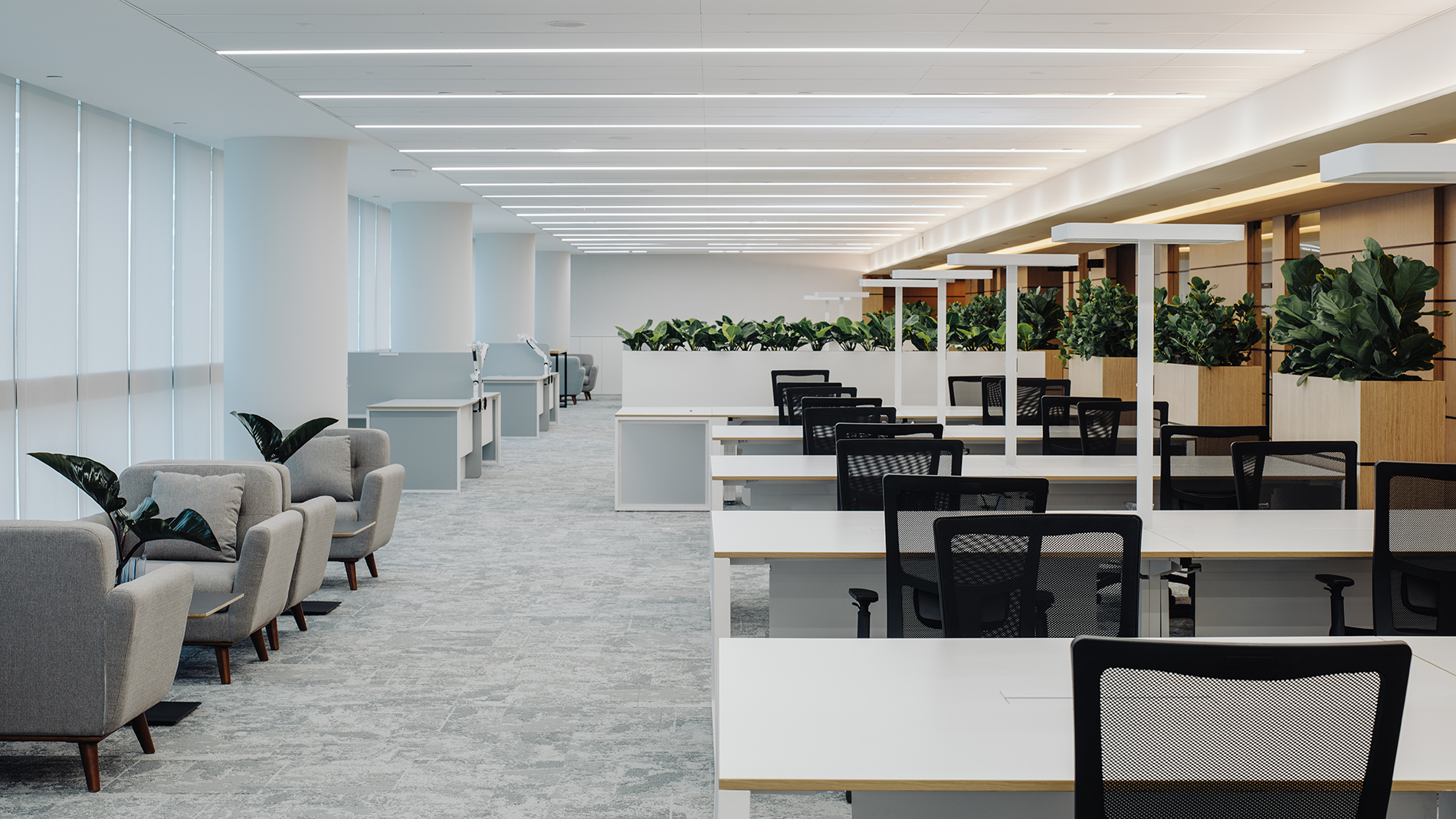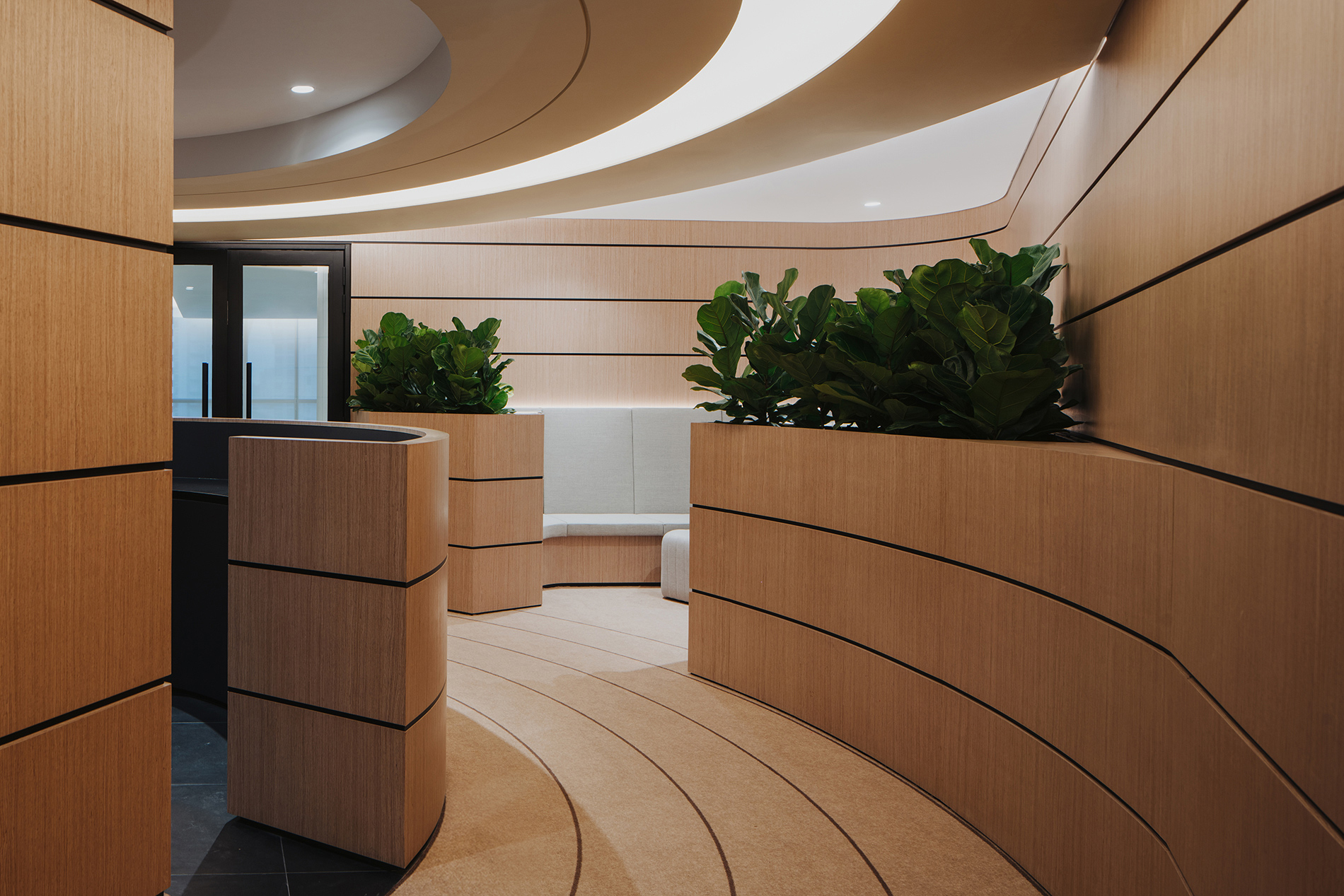 When embarking on the design of SMRT's headquarters, we visited the various operational spaces of their offices and stations, to better understand what makes them tick. These visits to back of house areas, control rooms, depots, maintenance facilities and even their canteens were inspiring, letting us meeting the various people who contribute to the running of SMRT. Keeping this broad range staff members in mind, we wanted to acknowledge their part, and bring a reflection of their workspaces back into the headquarters.

Upon entering the new headquarters which is spread across two floors, you are greeted by a sweeping curve which expands into the lobby space. This lobby fronts the best view, and incorporates the reception, a lounge area, a pantry and the town hall. This combination of functions aids SMRT's vision of staff gathering for talks and exchanging ideas within a casual, open environment.
The town hall, designed as a set of wide lounge stairs, connects the two levels and provides a stage for larger discussions or presentations. Referencing the depots which are the base of SMRT's engineers, the entire space is lit by a grid of industrial lamps. The depot also provides inspiration for the Xchange pantry, which incorporates the details of train wheels into its carpentry.

Inspired by the tracks and conduits a driver will see within train tunnels, grooved walls and customised track carpets form the primary wayfinding language, guiding visitors and staff alike throughout the space. This language of curves extend to the workspaces, where tunnel-like corridors continue around soft bends. These curvaceous walls also mimic the language of station control rooms, particularly within the design of dedicated meeting rooms.

Through the various details incorporated, we sought not only to create a lively and interesting environment for headquarters staff, but to celebrate the many people, spaces and facilities which make up SMRT.
DISCIPLINE
INTERIOR & ENVIRONMENTAL GRAPHICS
TEAM
Peter Sim, Torrance Goh, Shuwei Ho, Jaclyn Chan, Mervin Loh, Ratnah Hafizah, Veronica Chia, Bryan Lim, Rebekah Lee
COLLABORATORS
Photographer: Studio Periphery&nbsp