Singapura700
Every section is created with an immersive, atmospheric and theatrical setting to flesh out the storyline and contents.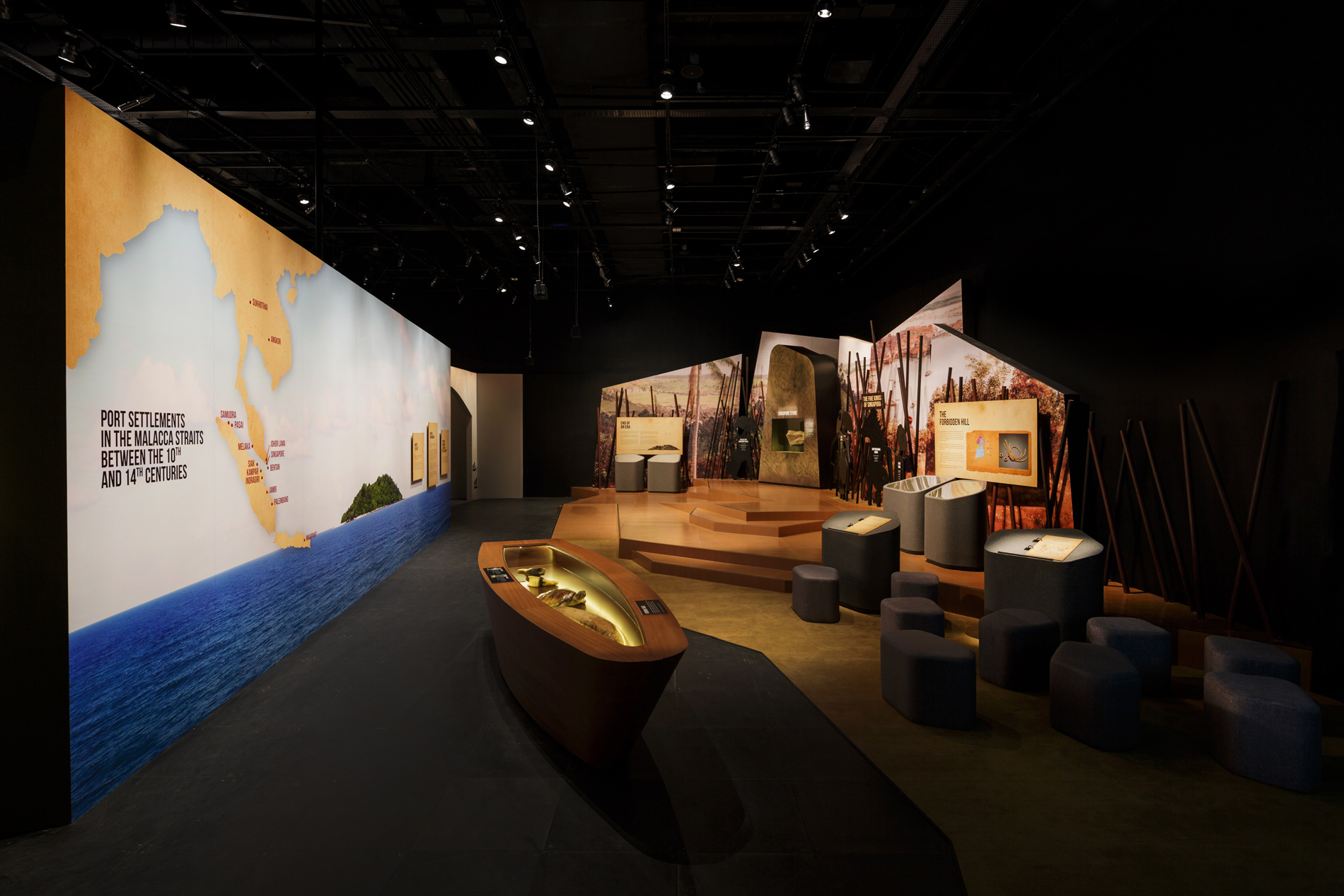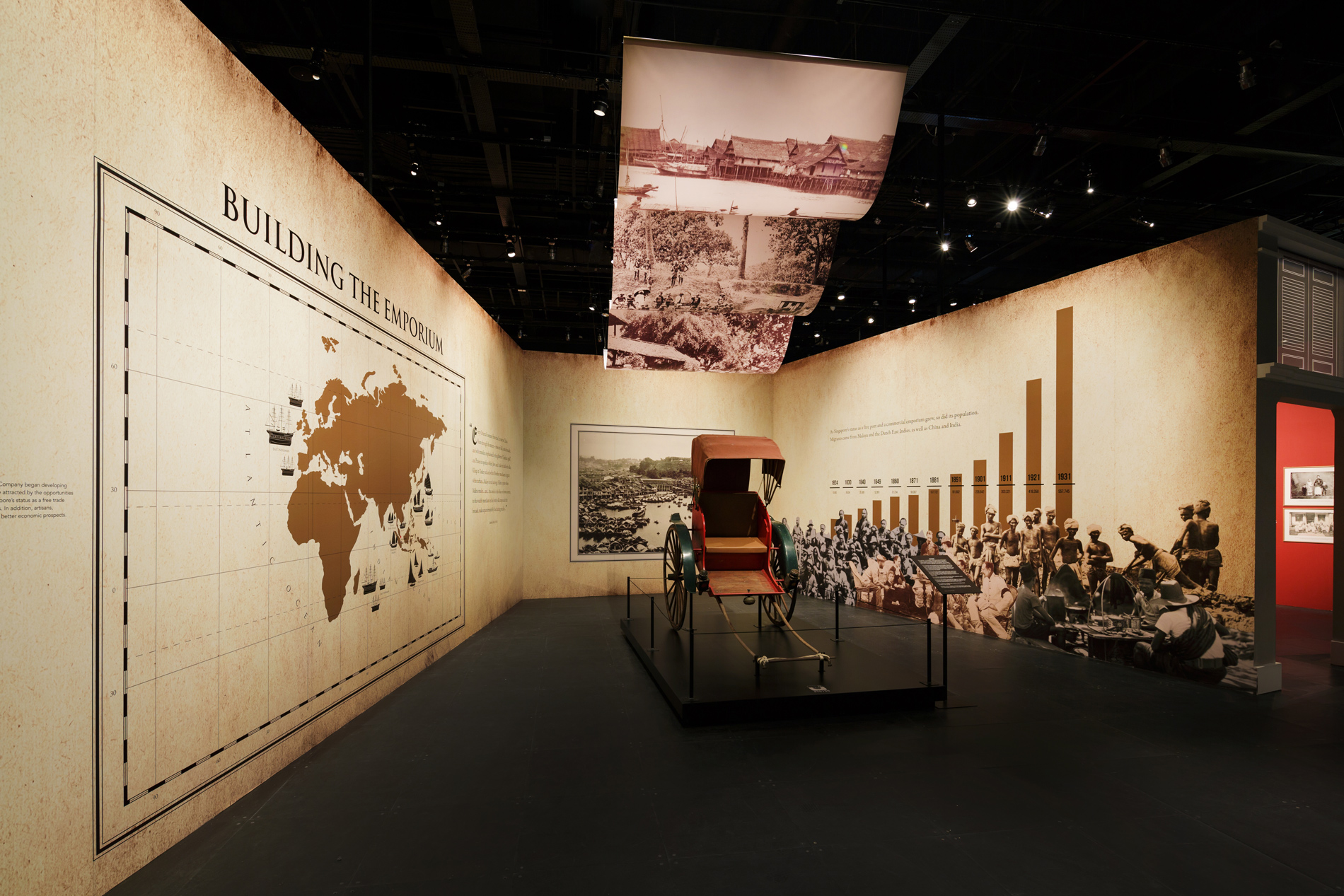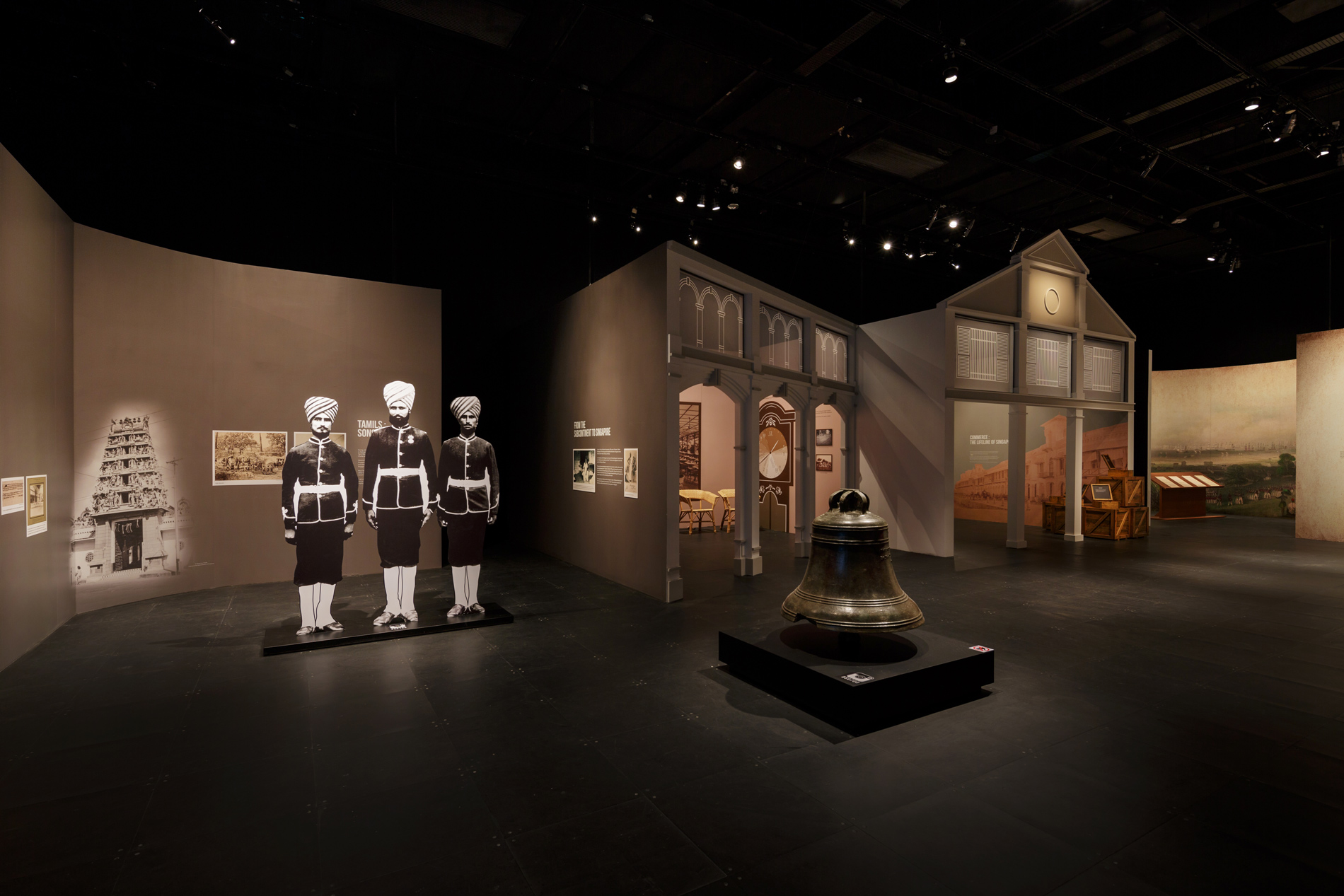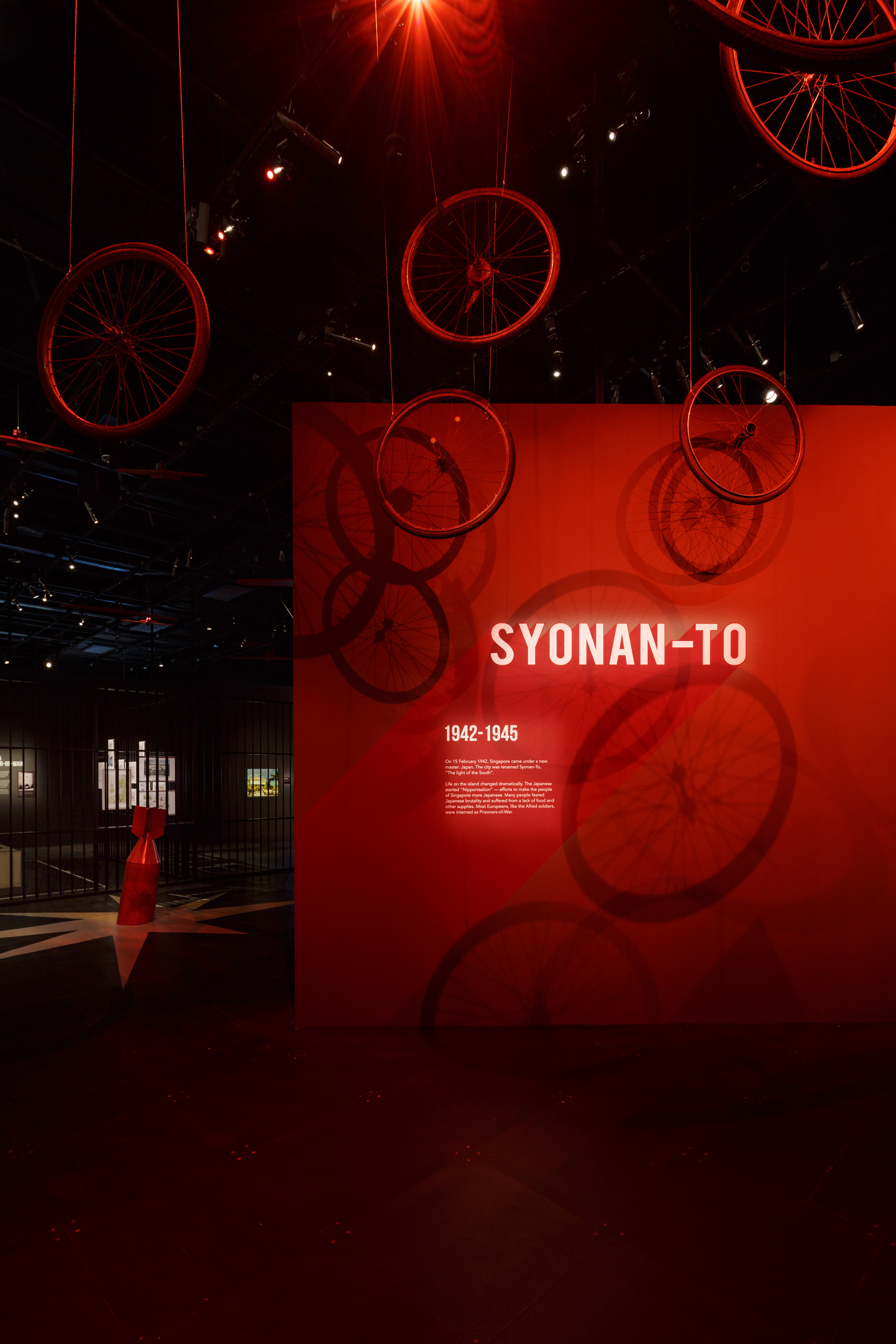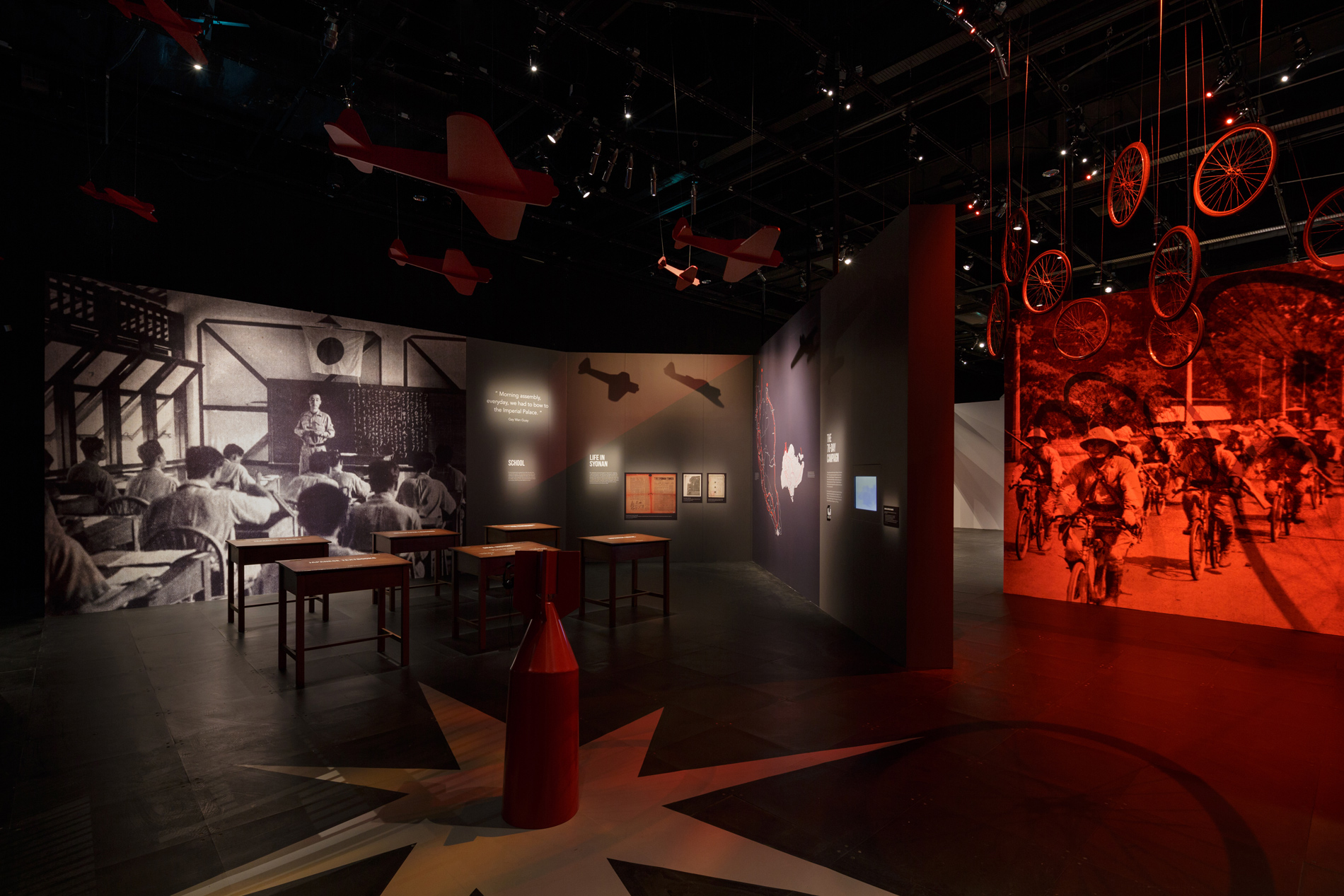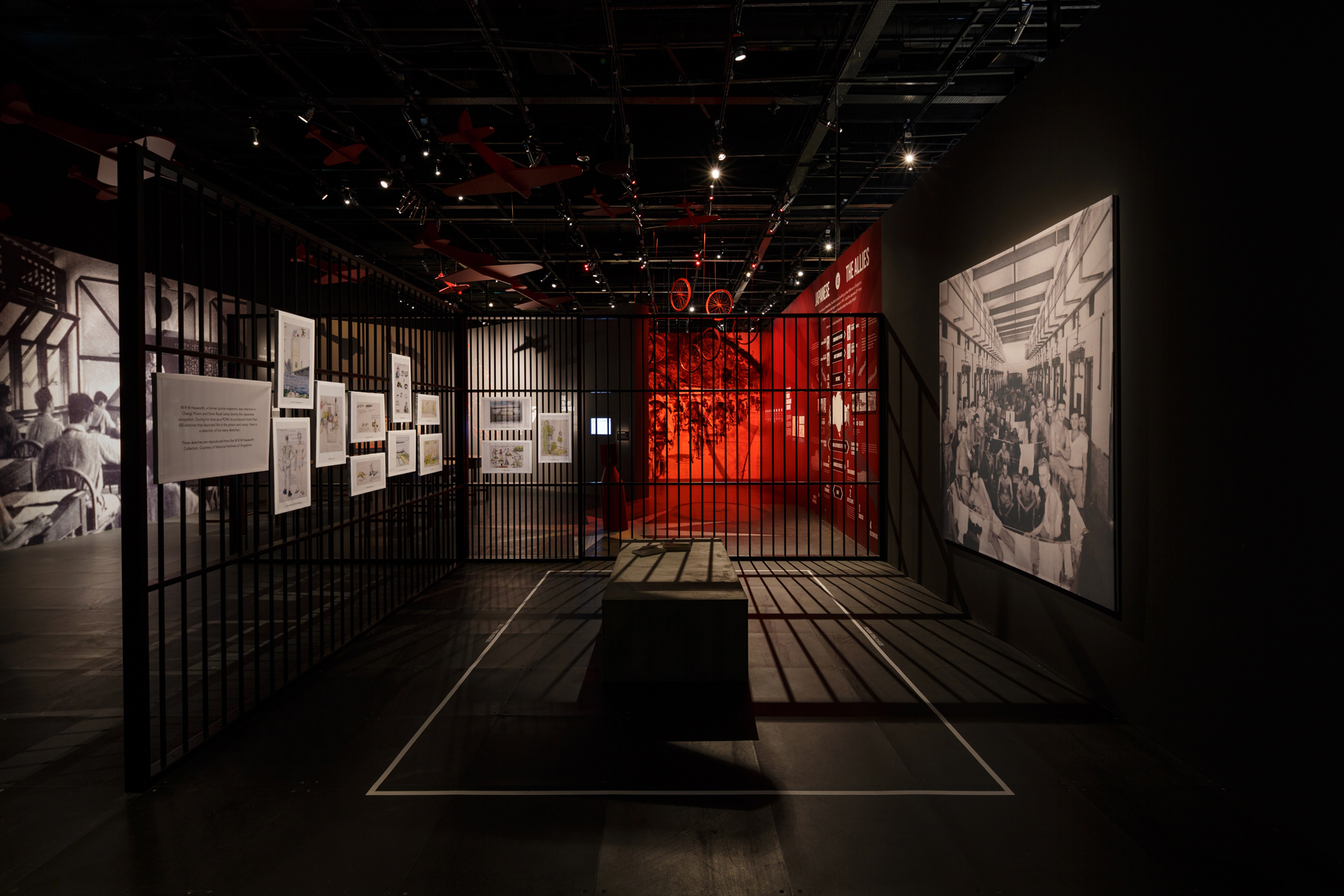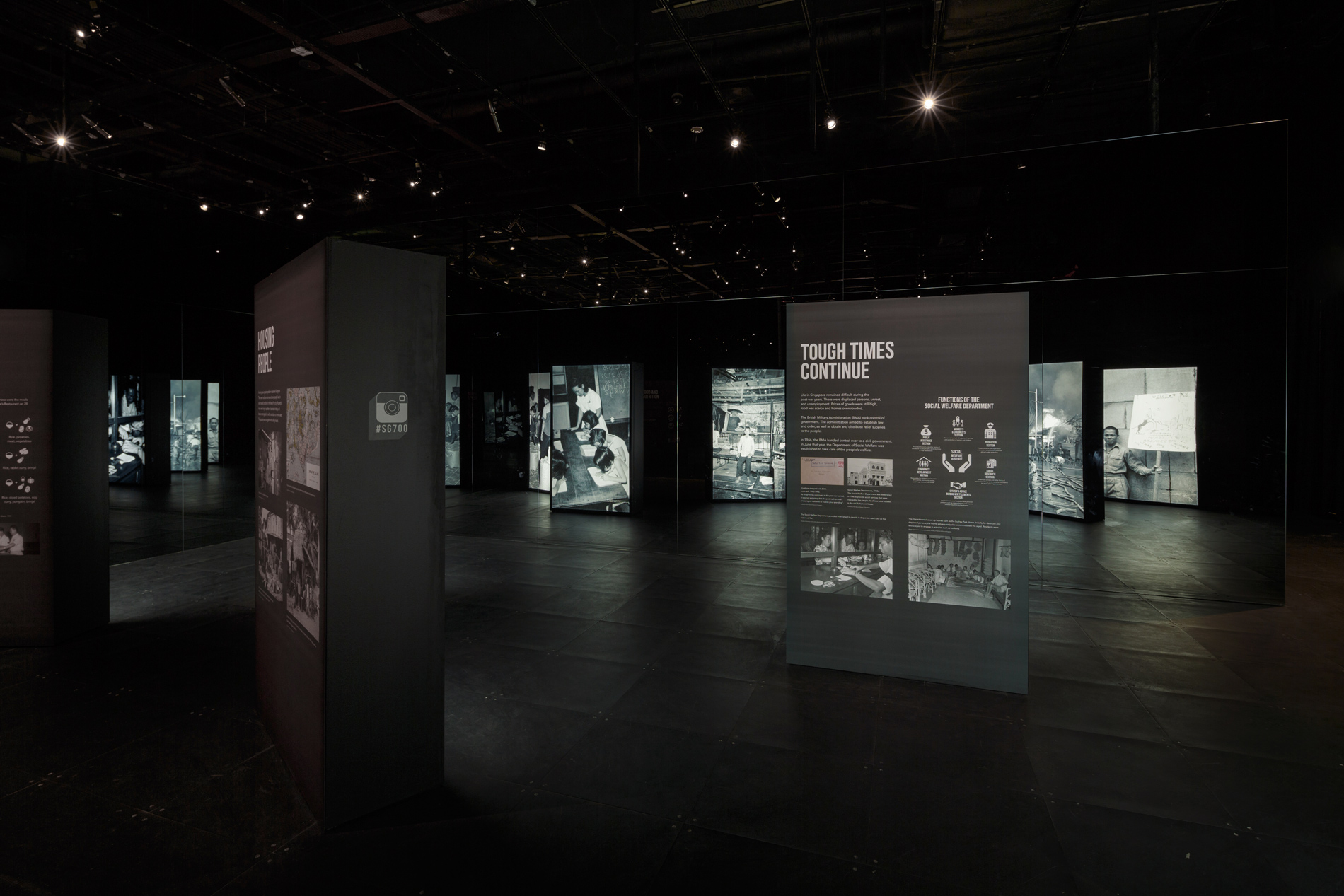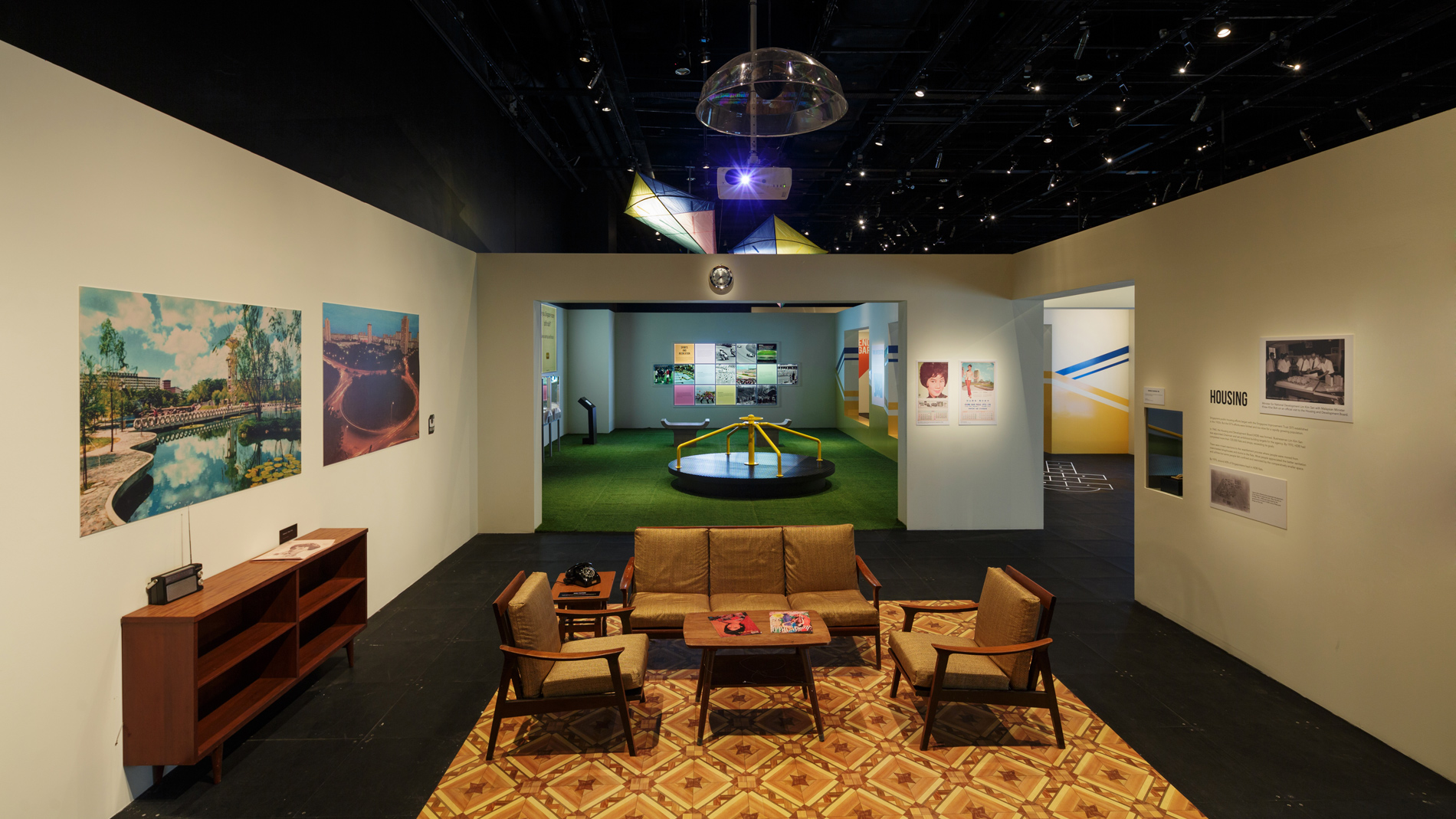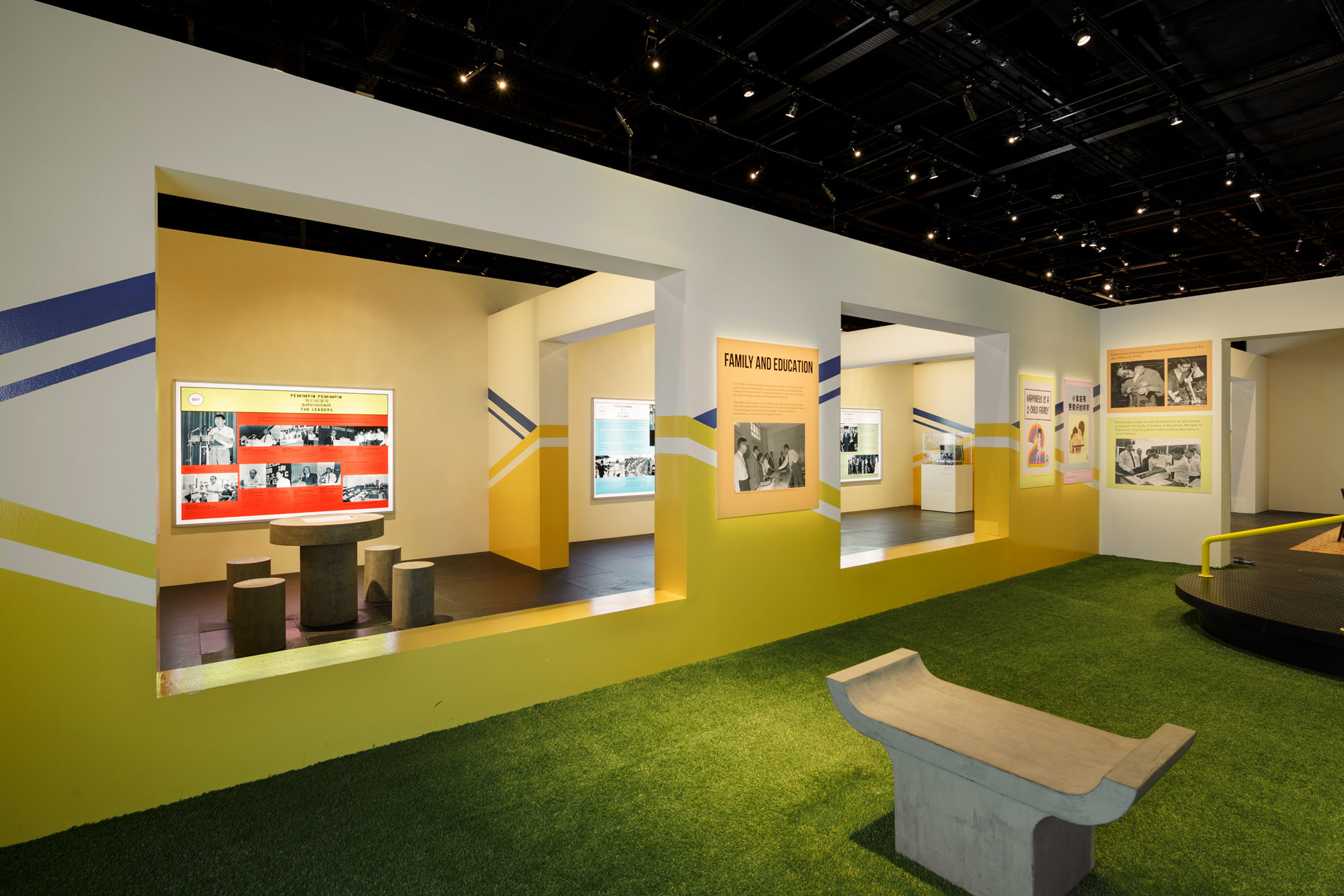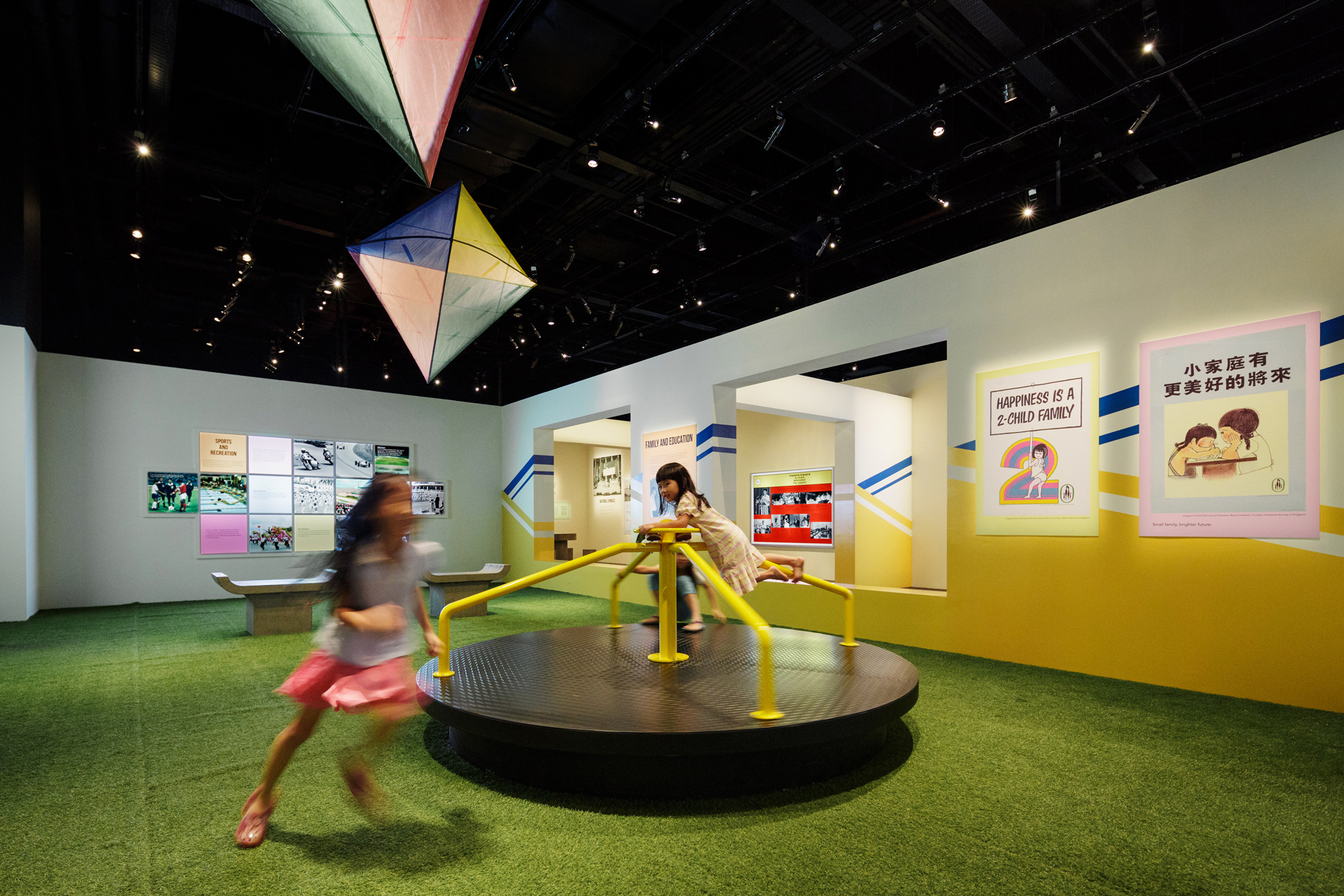 The exhibition traces 700 years in Singapore's history through rich and atmospheric contextual settings that bring visitors back to the various eras. It served as the main anchor show at the National Museum whilst the museum is closed for a major revamp for one and half years.

The space is divided into 5 different sections, each presenting a key critical period in Singapore's history. Every section is created with an immersive, contextual and theatrical setting to flesh out the storyline and contents. The first section opens with a swampy forest, leading to an abstracted, multi-ramped hilly landscape containing the all-important Singapore's founding stone. This then leads through a time-leap into an old colonial streetscape populated with shophouses, godowns, Indian temples, Malay kampong houses.
The next section employs dramatic lighting and props to present the horrors and climate of Singapore during the Japanese Occupation from 1942-1945. Walls are awashed with huge graphics, flooded with intense red lights and deep shadows. Overhead planes, explosive bombs, and a re-creation of a prison cell added various details. At this point, we also introduced the use of soundscape - sirens, explosions, etc to add on to the atmosphere of fear.

The following section covers the tumult of our founding years leading up to our independence in 1965. Larger than life lightboxes, and a recreation of a rally stage brought these issues to life. Multimedia was also used to recreate and immerse the visitors in a racial riot scene.

Finally the story ends with the charms of the everyday in a typical HDB void deck estate in Singapore during the 1970s. To engage the kids and add more element of fun, a life size, old school merry-go-round was specially fabricated for the exhibition.
TEAM
Willie Koh, Susanne Teng, Sarah Liew, Kenneth Koh, Lucille Lee
COLLABORATORS
Photographer: Hai Han&nbsp