The Barracks
The Barracks takes guests back to a cherished time of romance and charm, offering attention to detail, exquisite service, and an overall timeless experience. The hotel is housed in a designated conserved building; its architecture a window to the island's past. This is where heritage comes to life.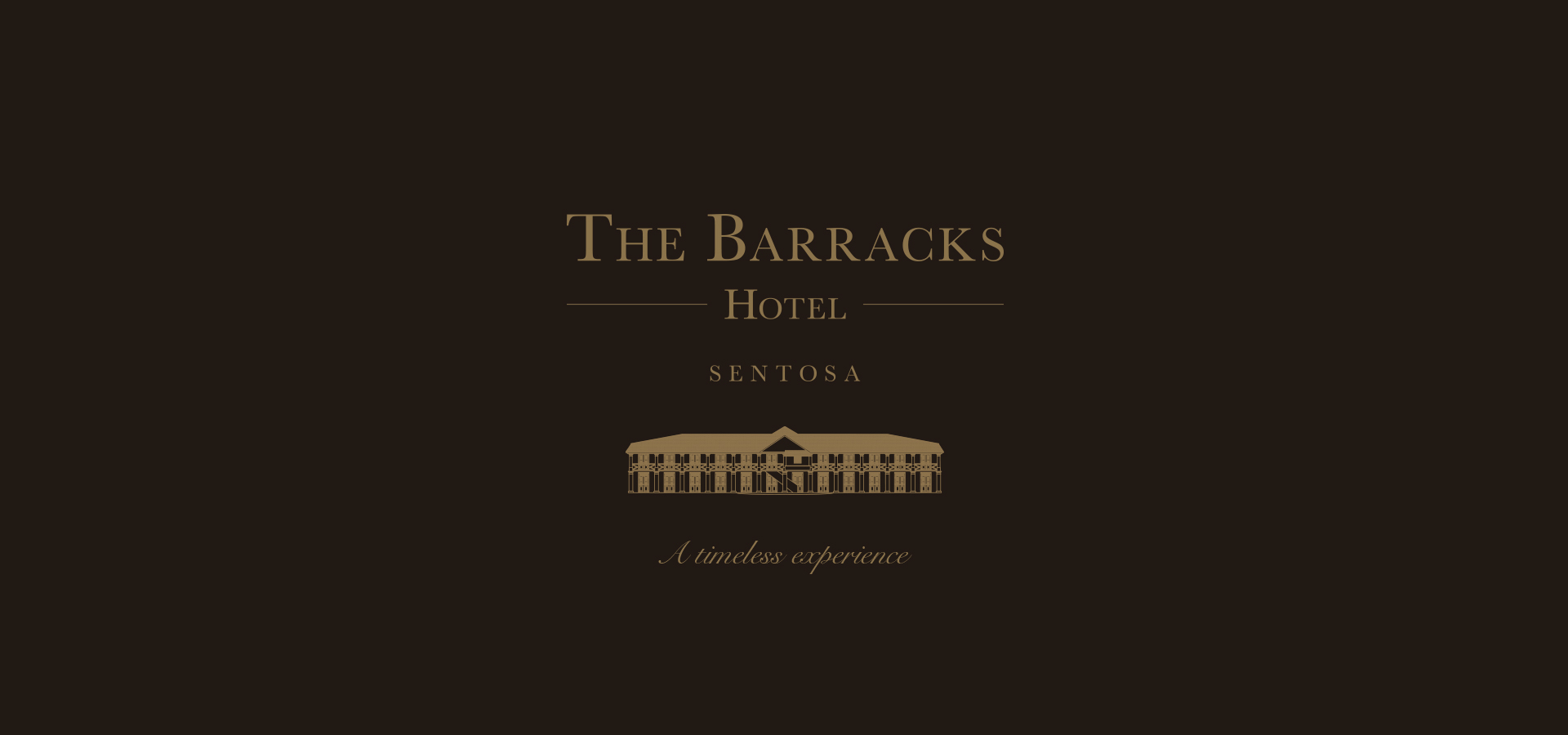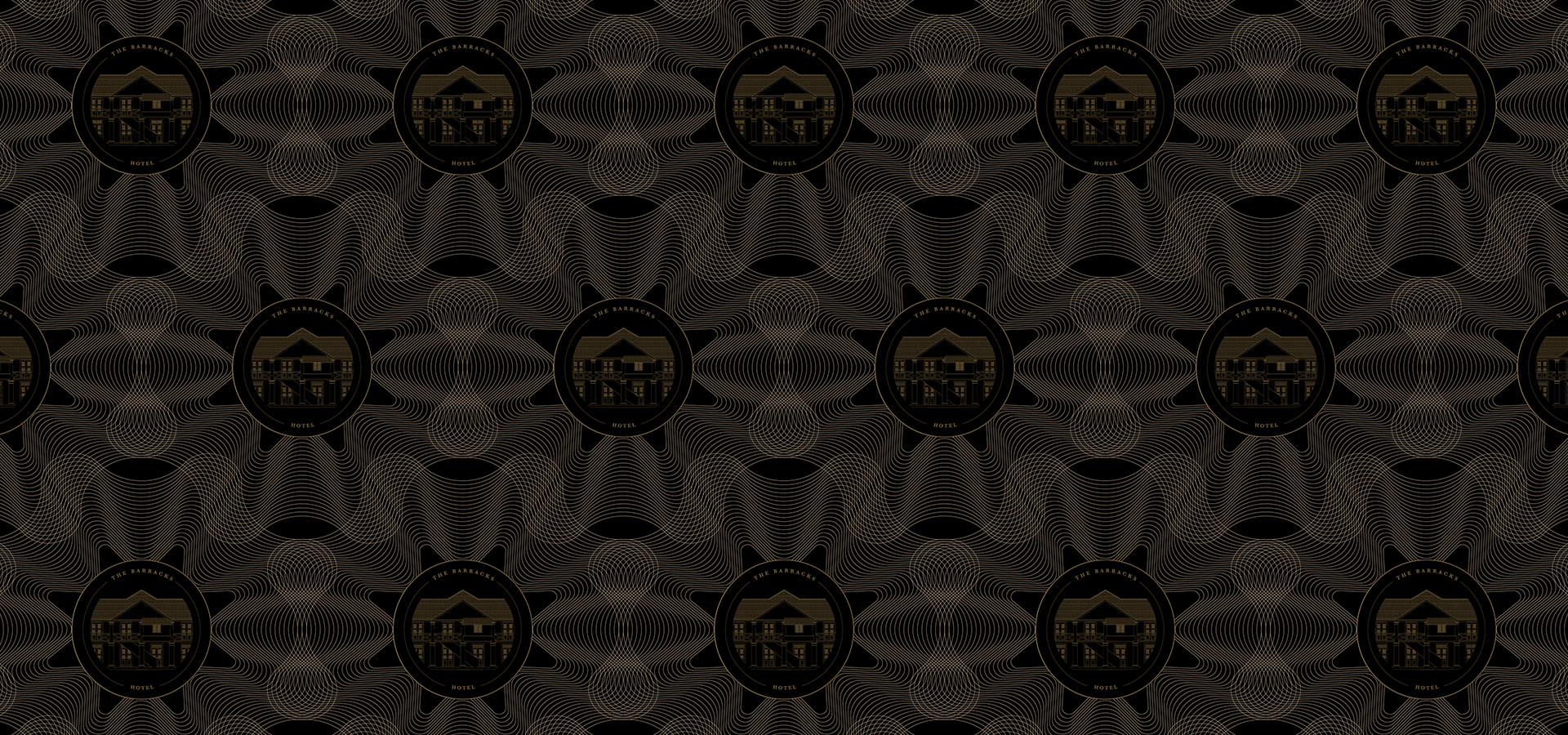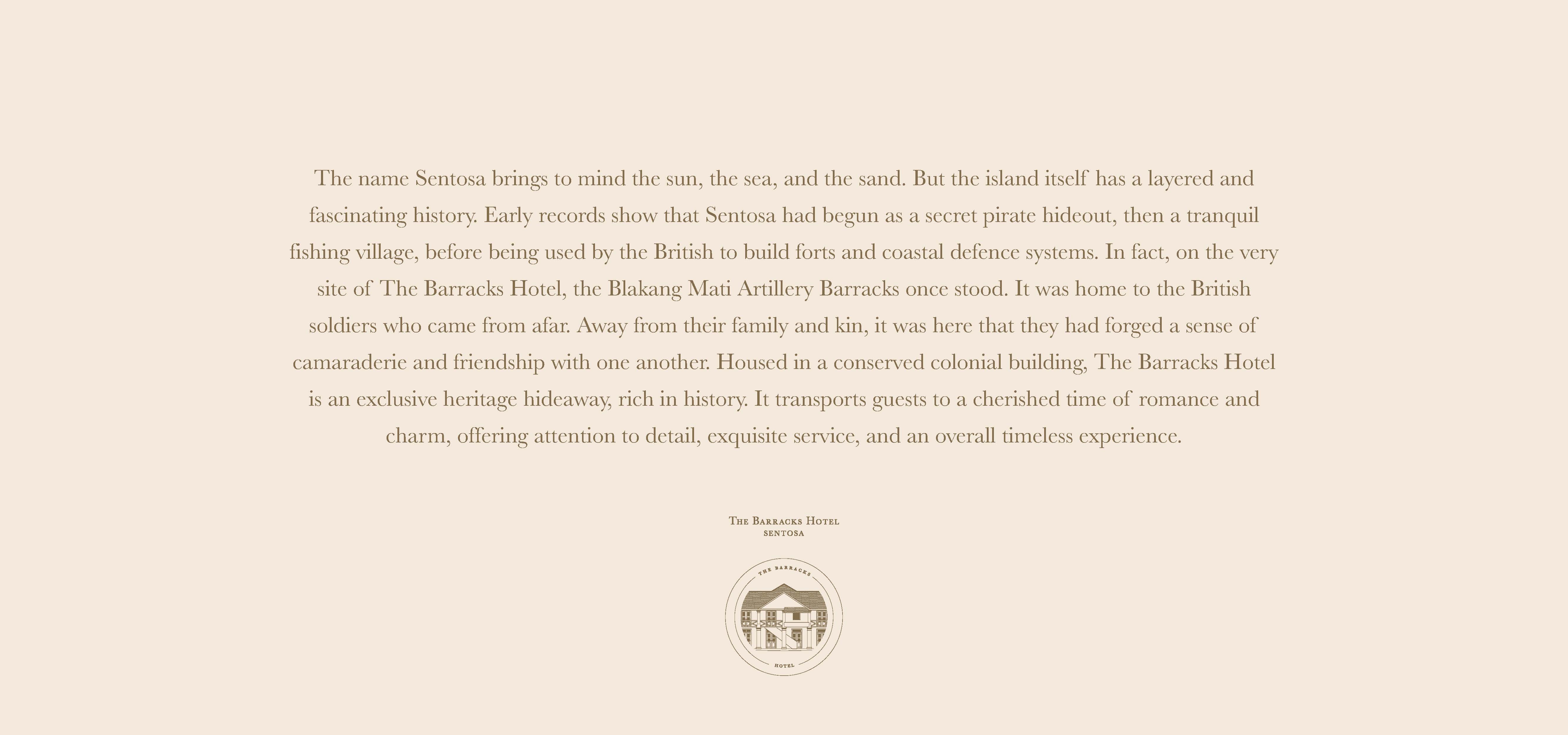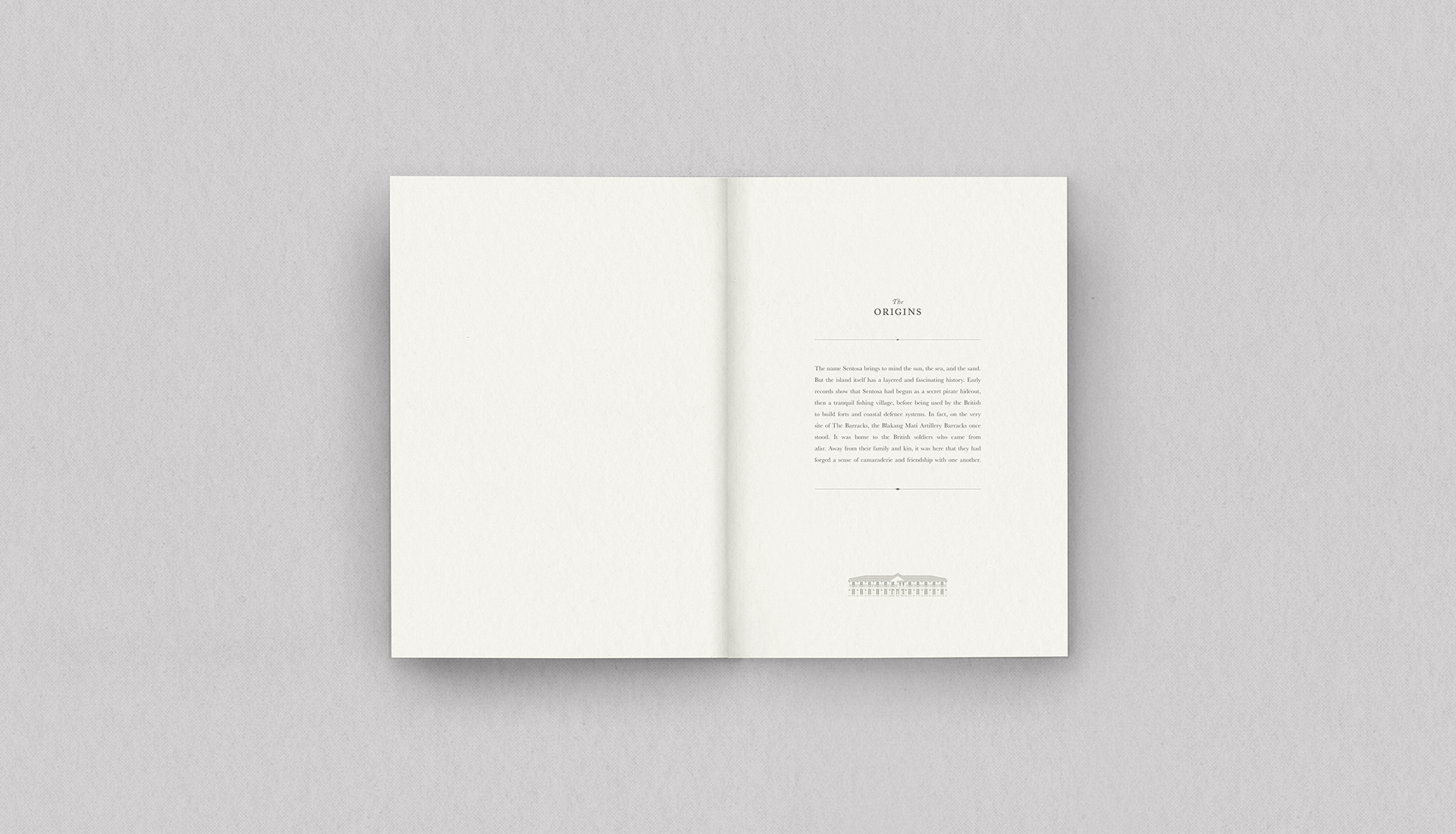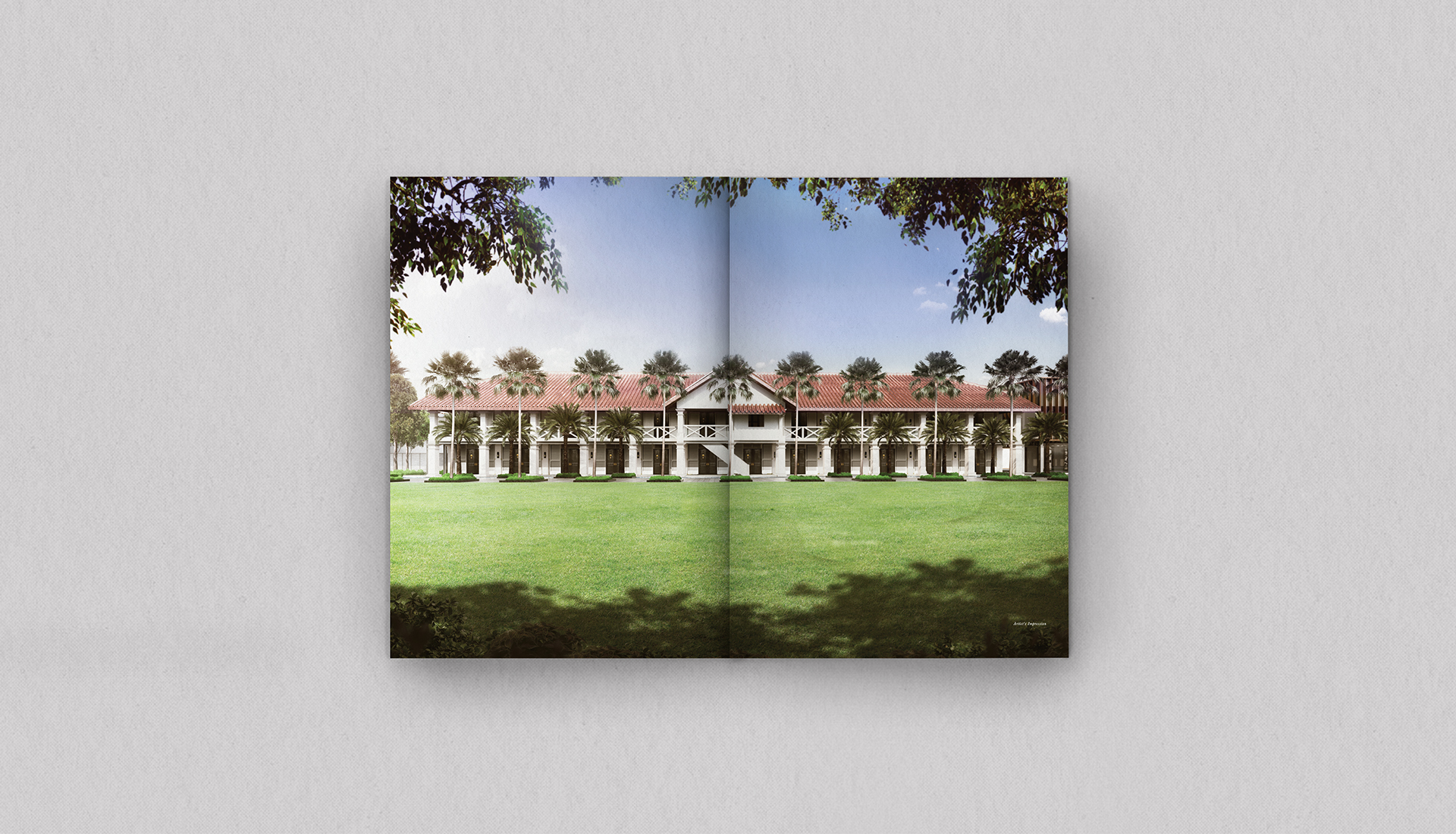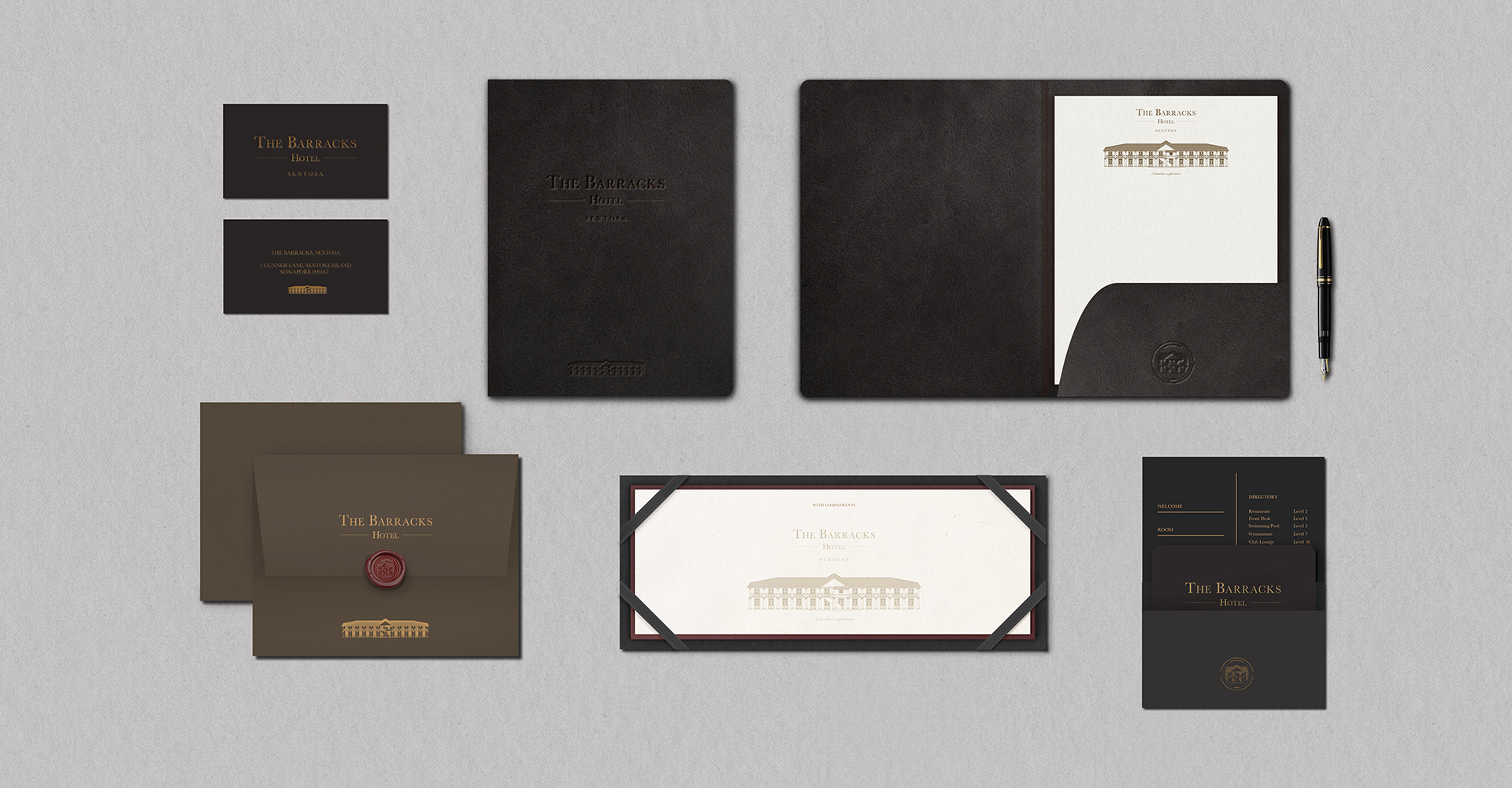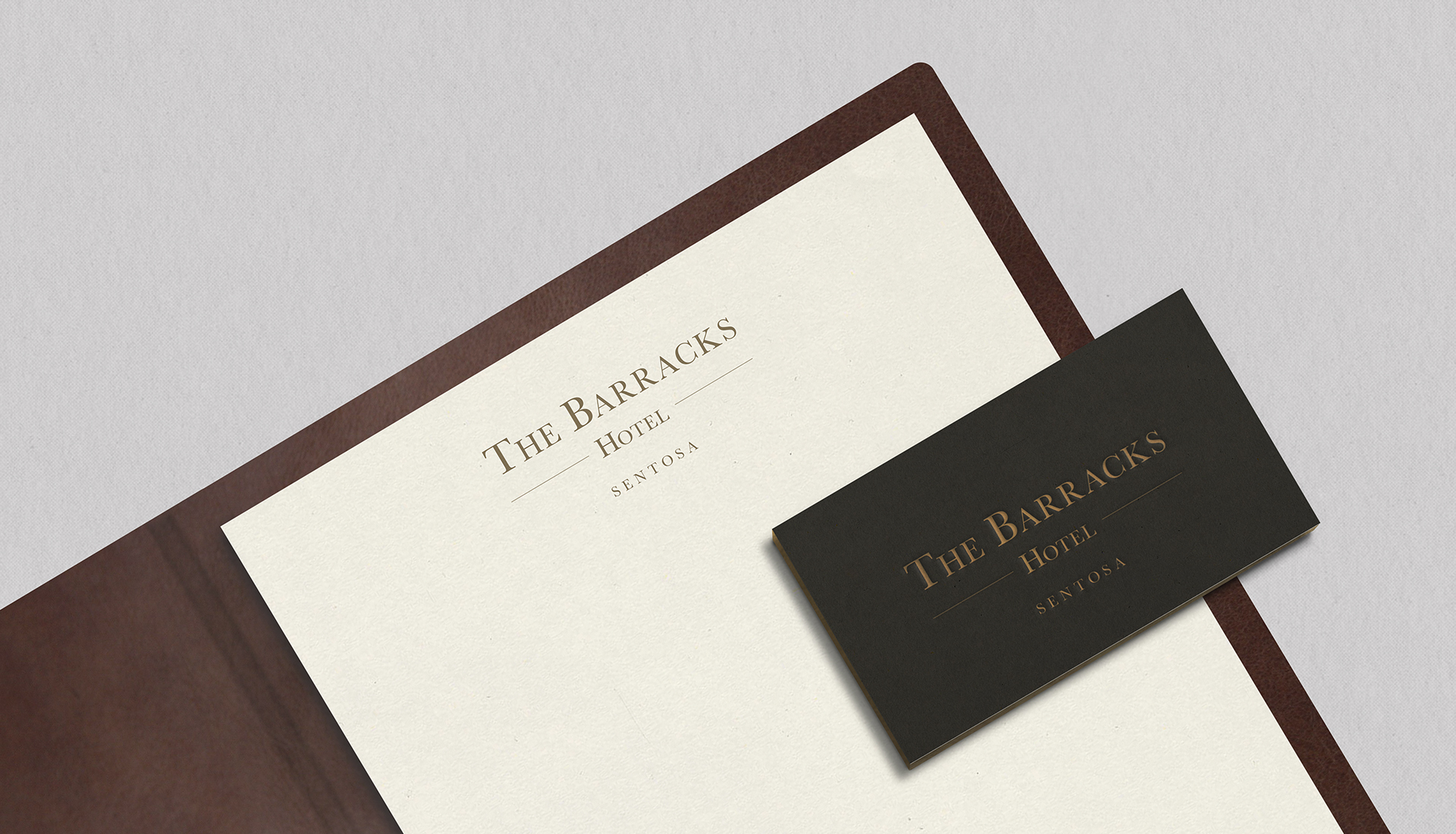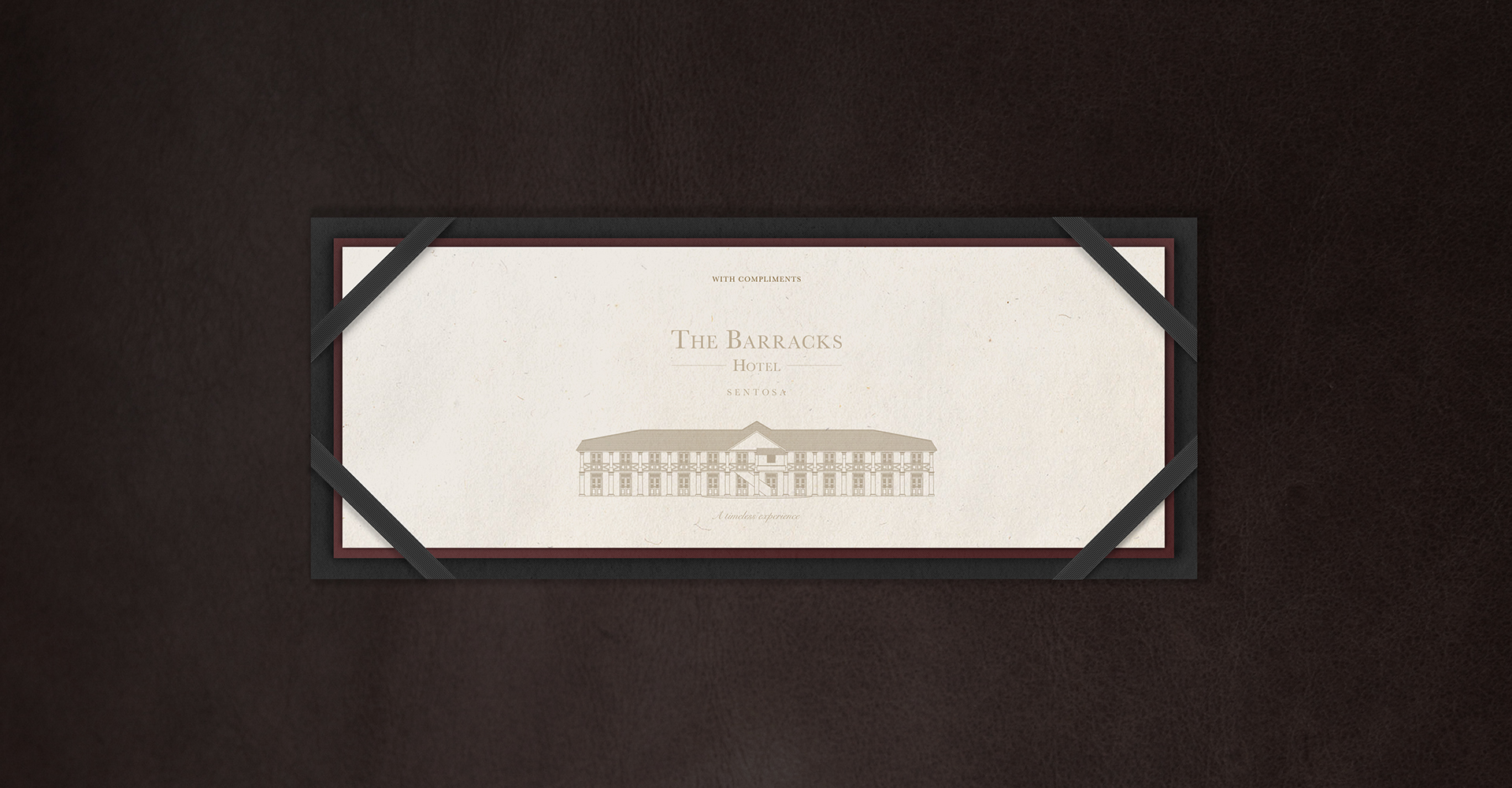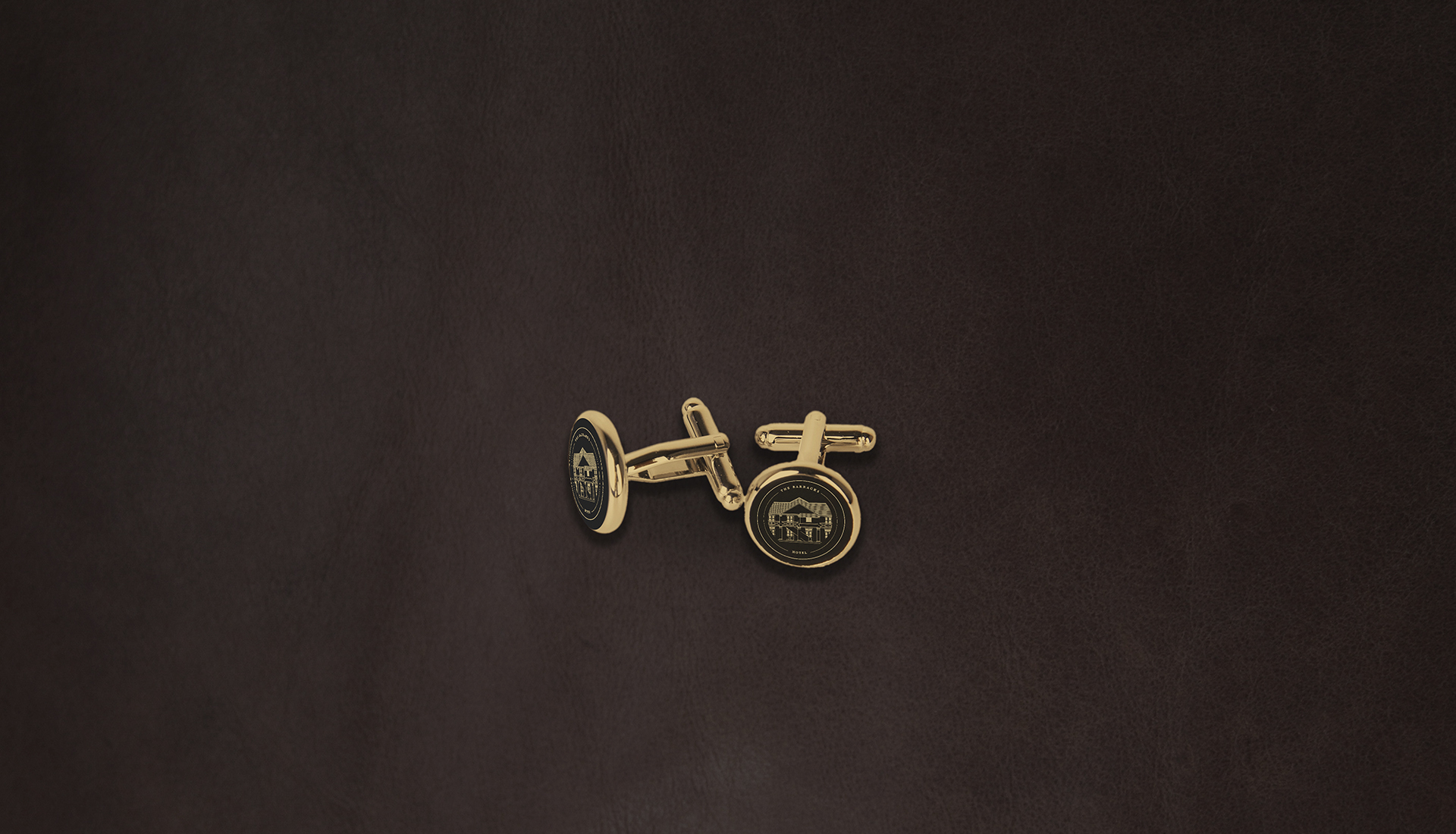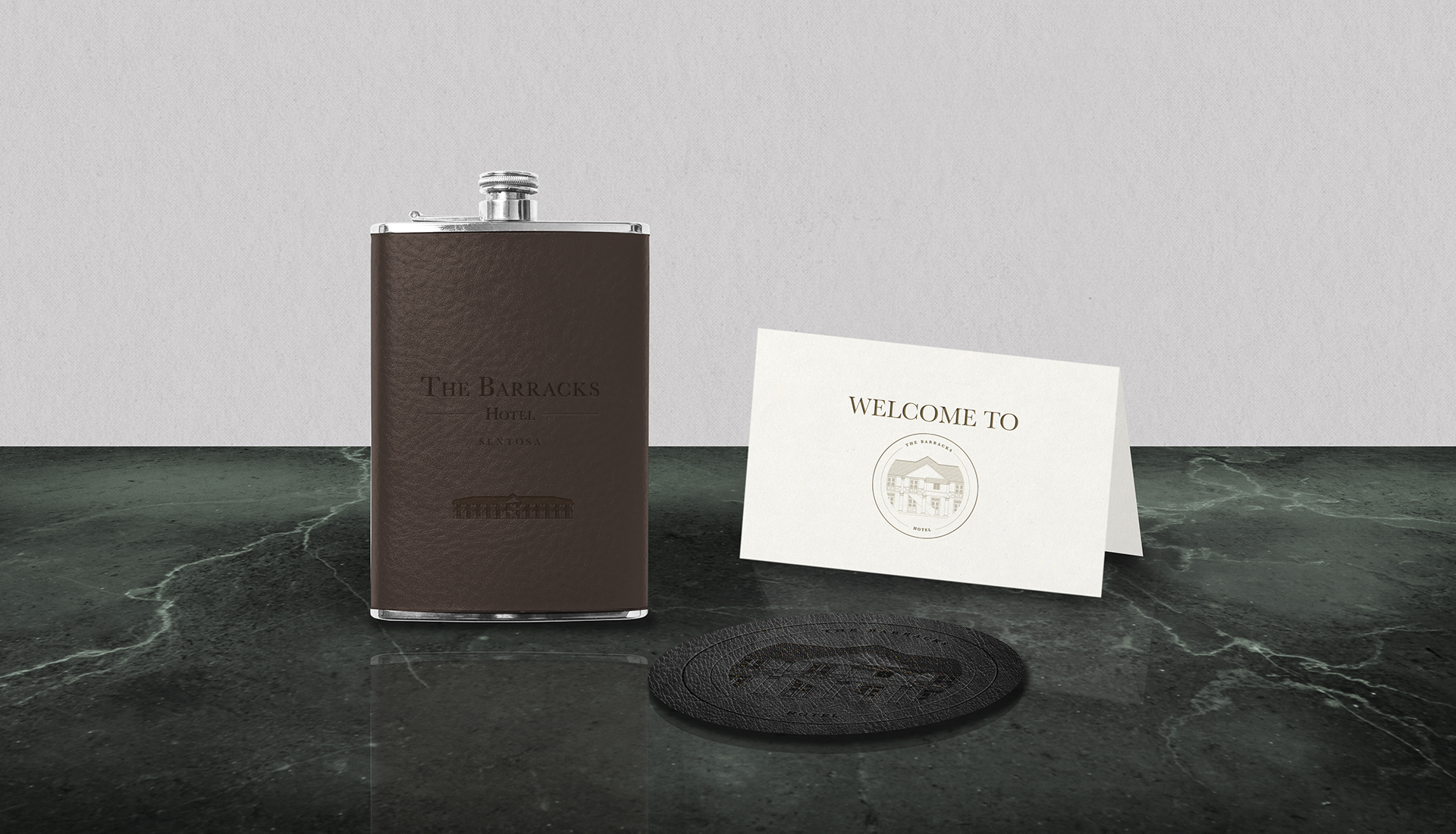 The name Sentosa brings to mind the sun, the sea, and the sand. But the island itself has a layered and fascinating history. Early records show that Sentosa had begun as a secret pirate hideout, then a tranquil fishing village, before being used by the British to build forts and coastal defence systems. In fact, on the very site of The Barracks, the Blakang Mati Artillery Barracks once stood. It was home to the British soldiers who came from afar. Away from their family and kin, it was here that they had forged a sense of camaraderie and friendship with one another.
The building itself dates back to colonial times. With its architectural details meticulously preserved and restored, The Barracks commands a sense of time and place. Guests enjoy modern amenities in a setting that is timeless and atmospheric.
DISCIPLINE
BRANDING & GRAPHICS
TEAM
Tiah Nan Chyuan, Elwin Chan, Oh Wen Xin, Sarah Lew