Project R
Eschewing the usual monotony of an office building, Project R is a space devoted to the cult of gamers, showcasing the richness of gaming culture through a total ecosystem designed for the gaming community.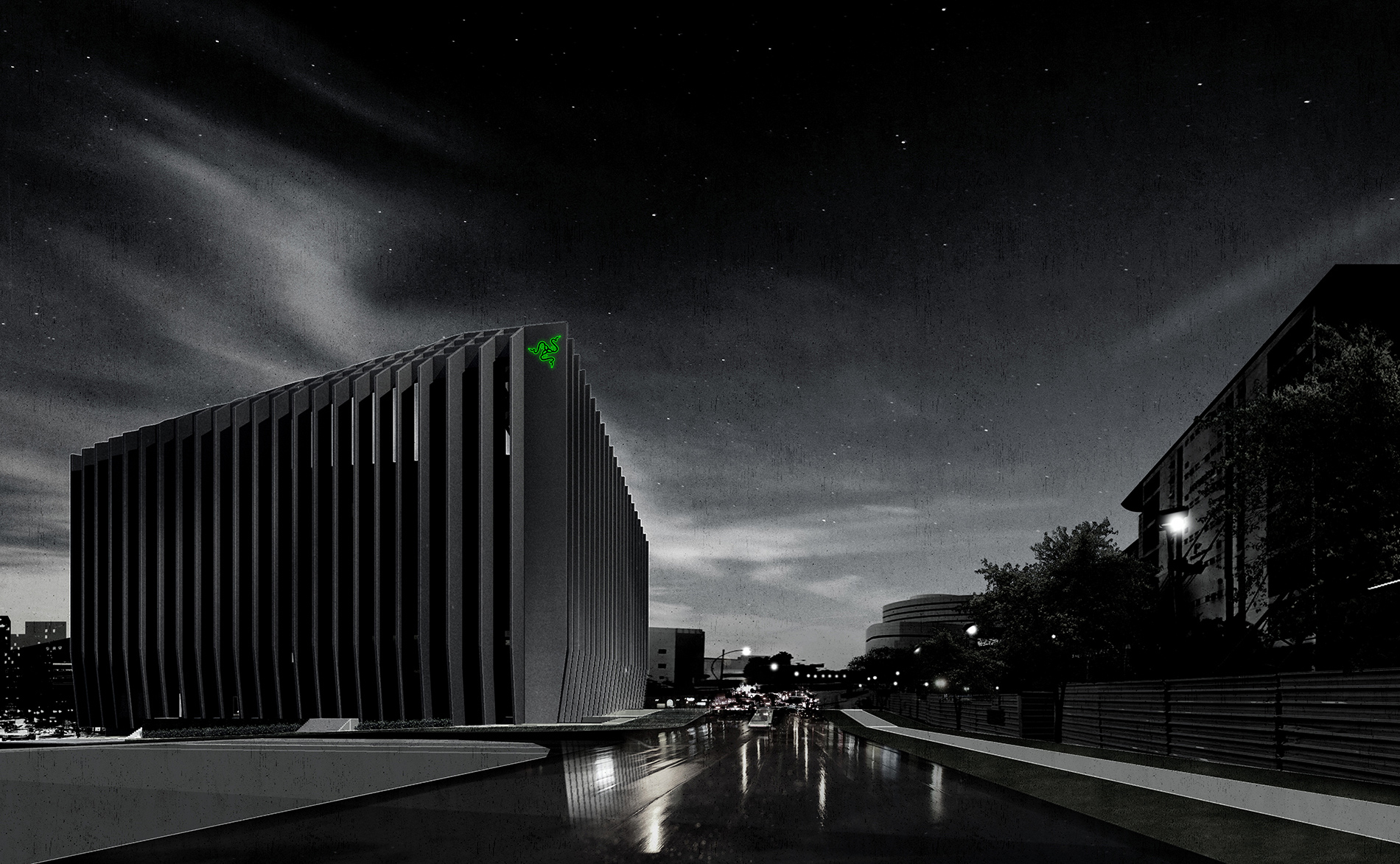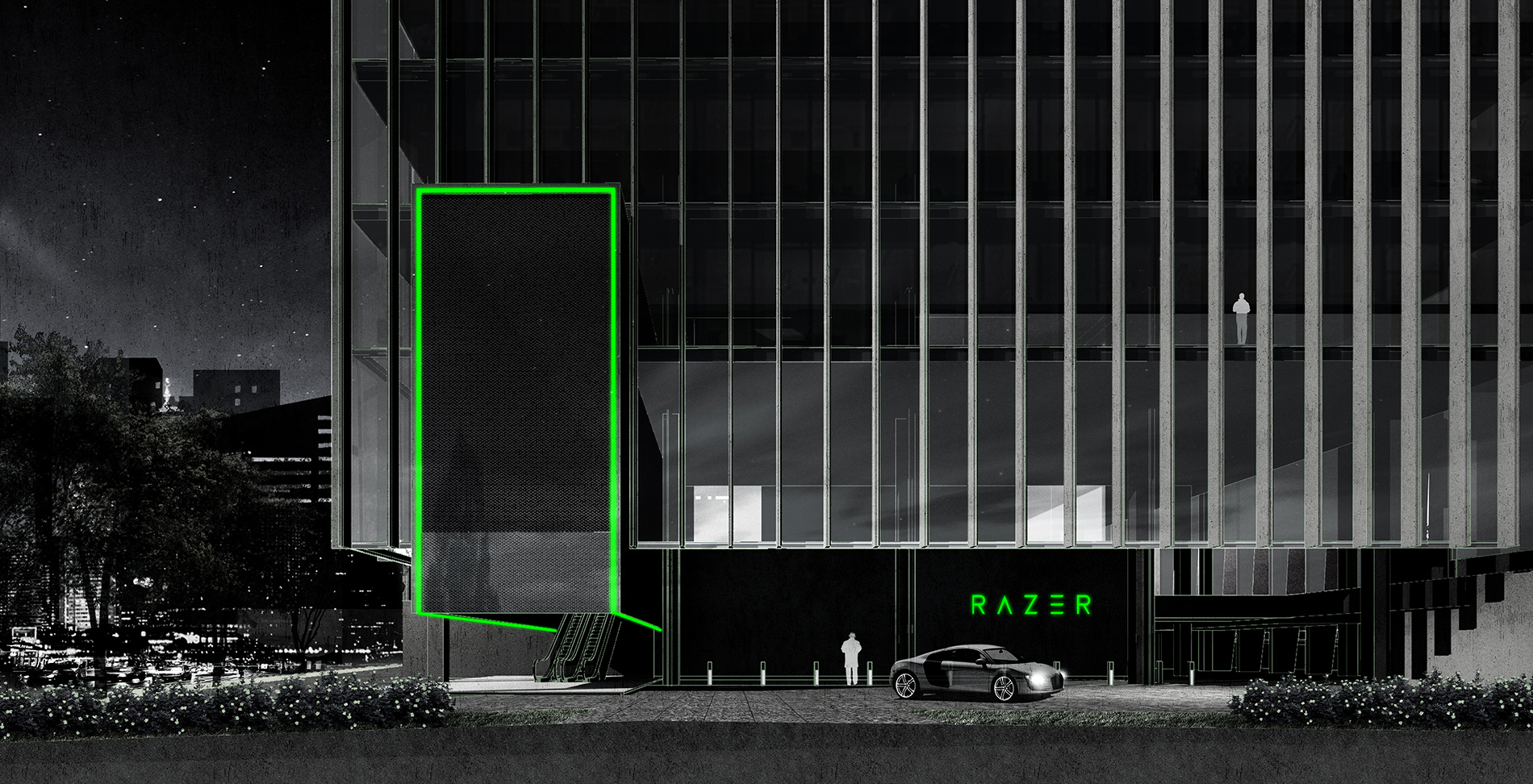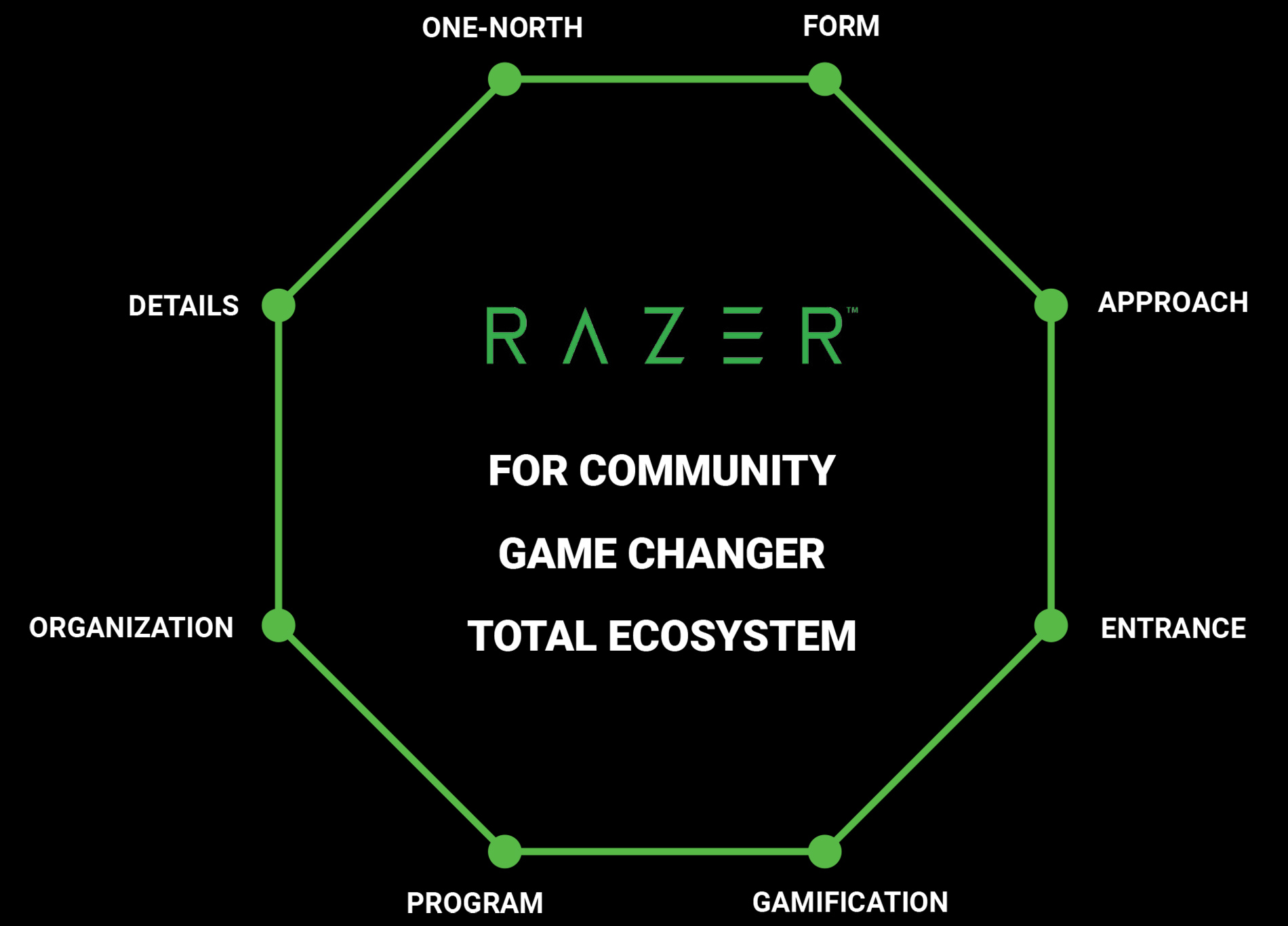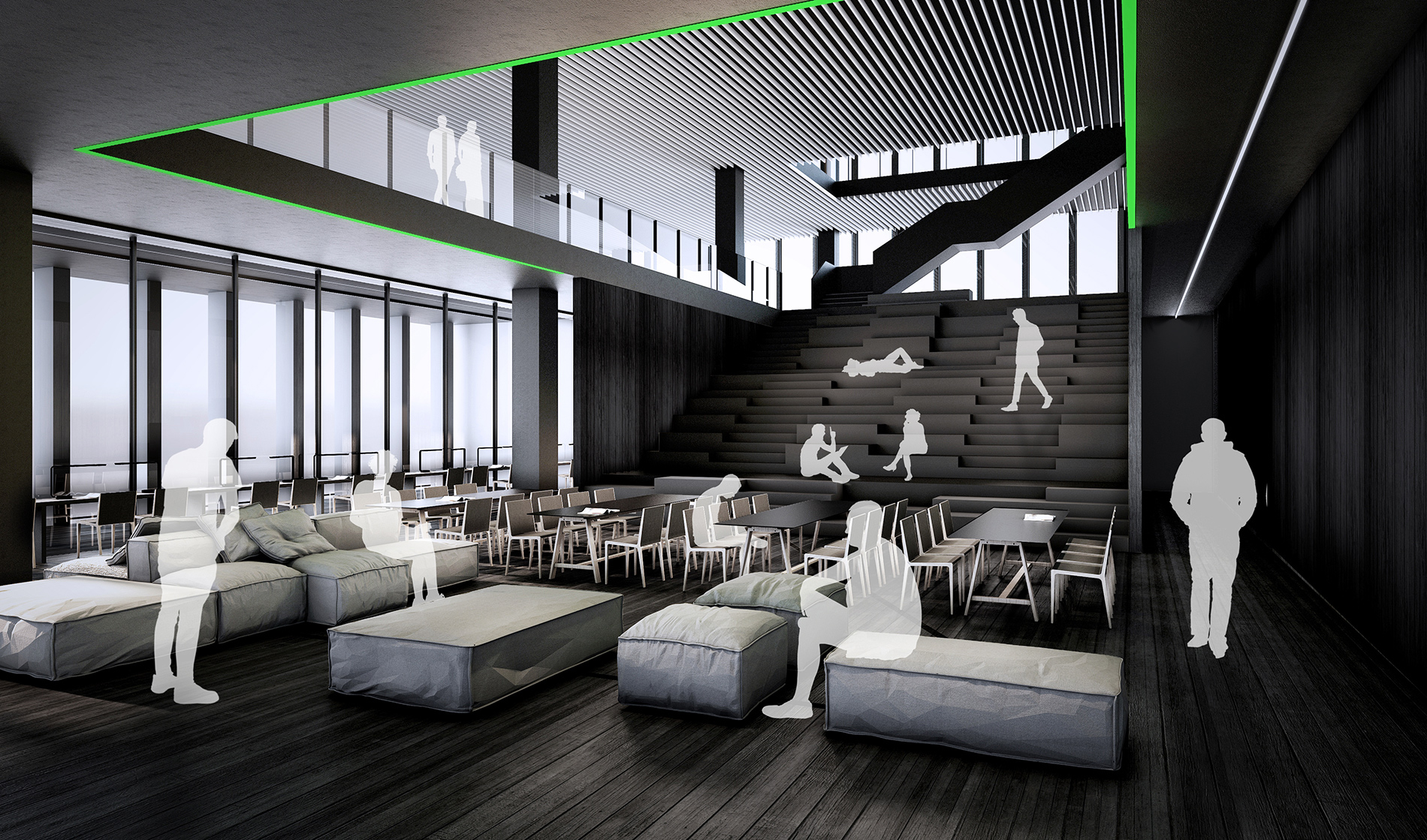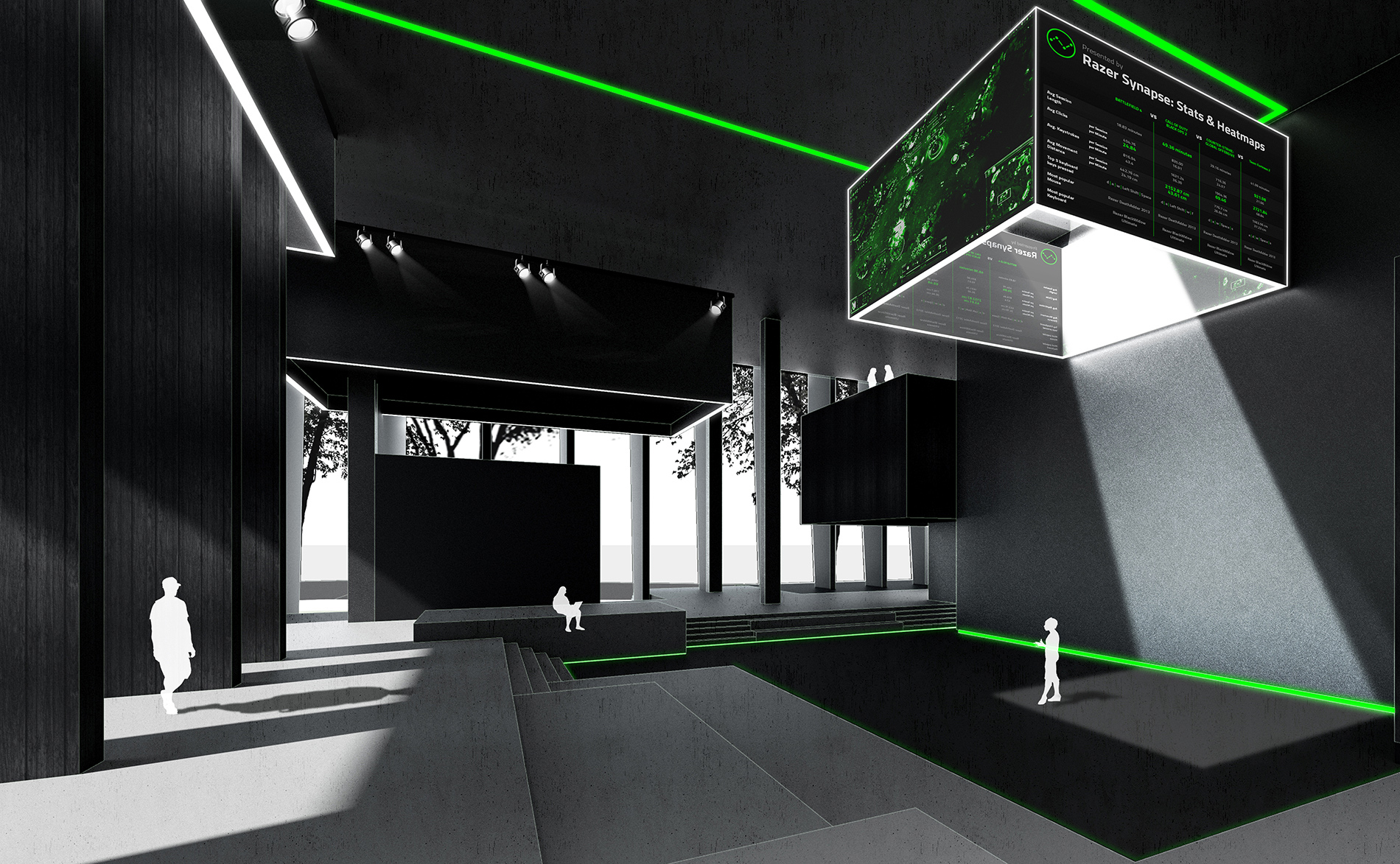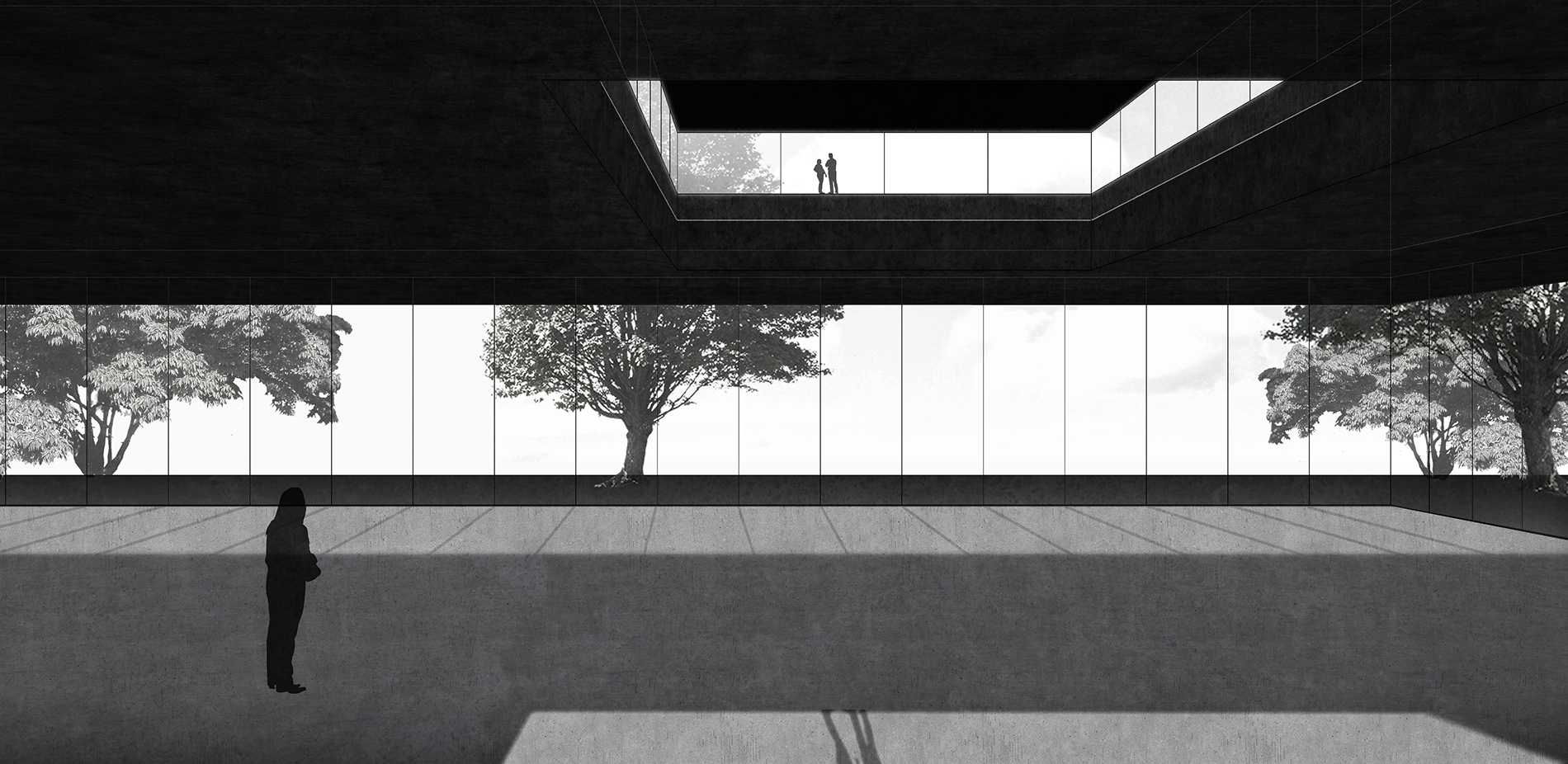 In designing a place meant uniquely for gamers, we took the opportunity to explore the brief from the perspective of user experience. Questions relating to different ways in which gamers engage the building—through approach, context, program, massing and even game structures—were asked, and examined through dialogue with end users. This investigation was then distilled into guiding principles which organize spaces and relationships, fueling our vision of a gaming 'city' within the bigger context of the Biopolis Business Park.

Signaling a return of the Razer brand to Singapore, Project R required a strong sense of presence, while still encouraging familiarity. We wanted the office building to be both mysterious and inviting, formal in approach yet informal in circulation. For this, the idea of deep vertical fins was adopted, which open up as one moves from point to point, both internally and externally.

While the exterior of the building is irregular due to site profile and envelope control requirements, we felt that strong axes should be introduced to instill a sense of experiential sequencing and formality. Laid on the ground plane, these axes allow user experience to build up towards a semi- sunken central space that borders on being reverent: the stage, where talks, product launches and tournaments can be held, and events can grow spontaneously without a definite boundary.
To emphasize the virtual nature of video gaming, overhanging boxes were introduced, seemingly floating above the ground, creating an inverse or reflection of the indented plane below. This mirror- like quality of arranging the 'city' on the ground and the 'city' above challenges one's perception of space and groundedness, while functionally allowing the different spatial zones to merge into one another. The office spaces above open downwards into a public realm below, and both public and office users become observers of each other's activities.

The design of Project R not only reevaluates of a spatial typology from the point of view of the physical, but also encompasses in-depth research into the nature and uniqueness of people in a social community. In that integration, it envisions a building not merely to site, but also to support the ecosystem of gaming.
DISCIPLINE
ARCHITECTURE & INTERIOR
TEAM
Tiah Nan Chyuan, Elwin Chan, Panna Chee, Susanne Teng, Teo Guan Sin, Clifford See, Georgina Tan, Nowelle Tan, Benedict Tay, Mervin Loh, Choi Seung Hyeok, Phuchong Yamchomsuan
COLLABORATORS
Architect: RSP Architects Planners & Engineers | Lead Consultant, Interior Designer & Graphic Designer: FARM Architects Pte Ltd&nbsp
This project is designed and realised by FARM Architects.