Barn Houses
A cluster of four houses for a multi-generational family, staggered yet connected by a central communal garden, enabling both moments of gathering and solitary calm.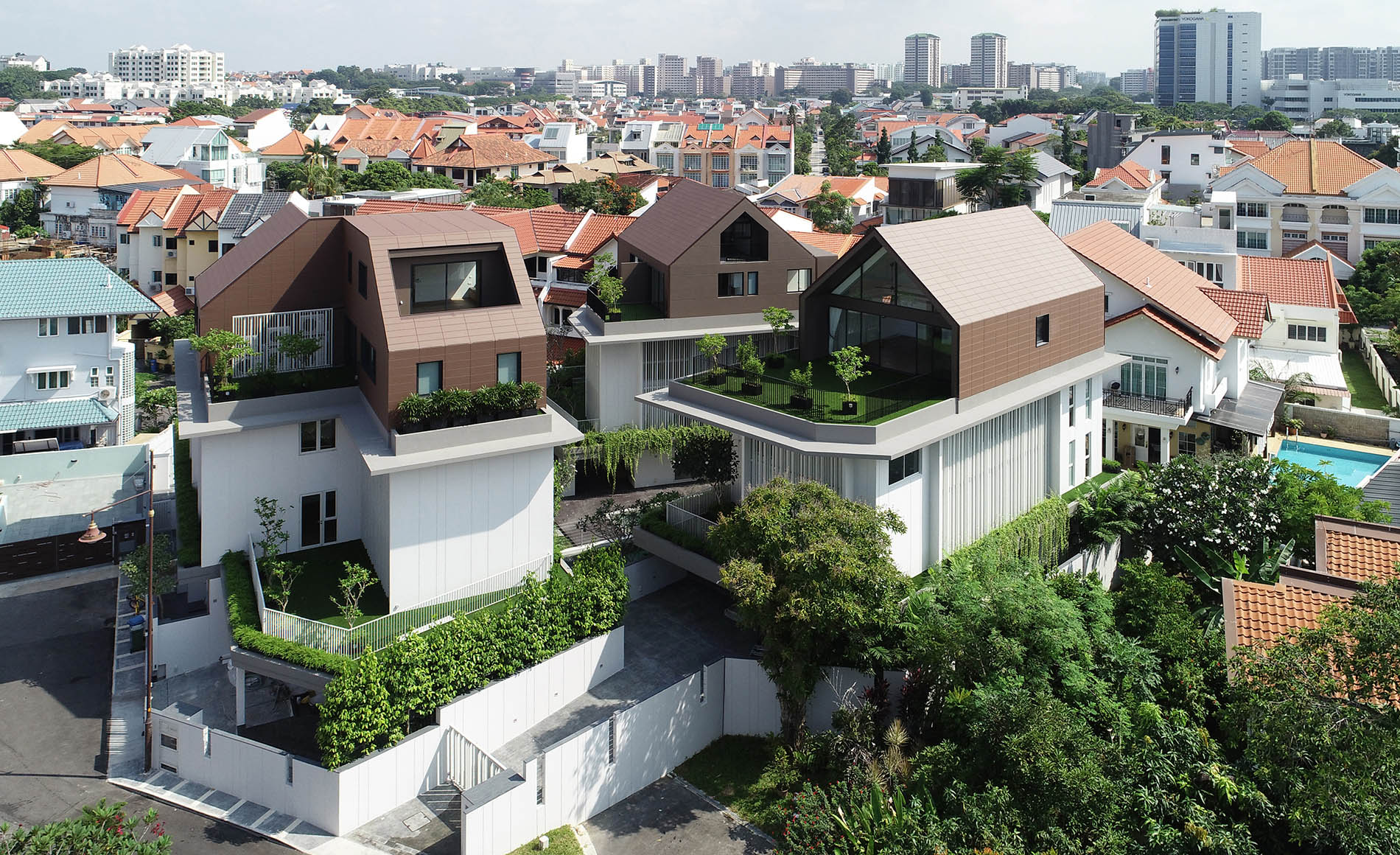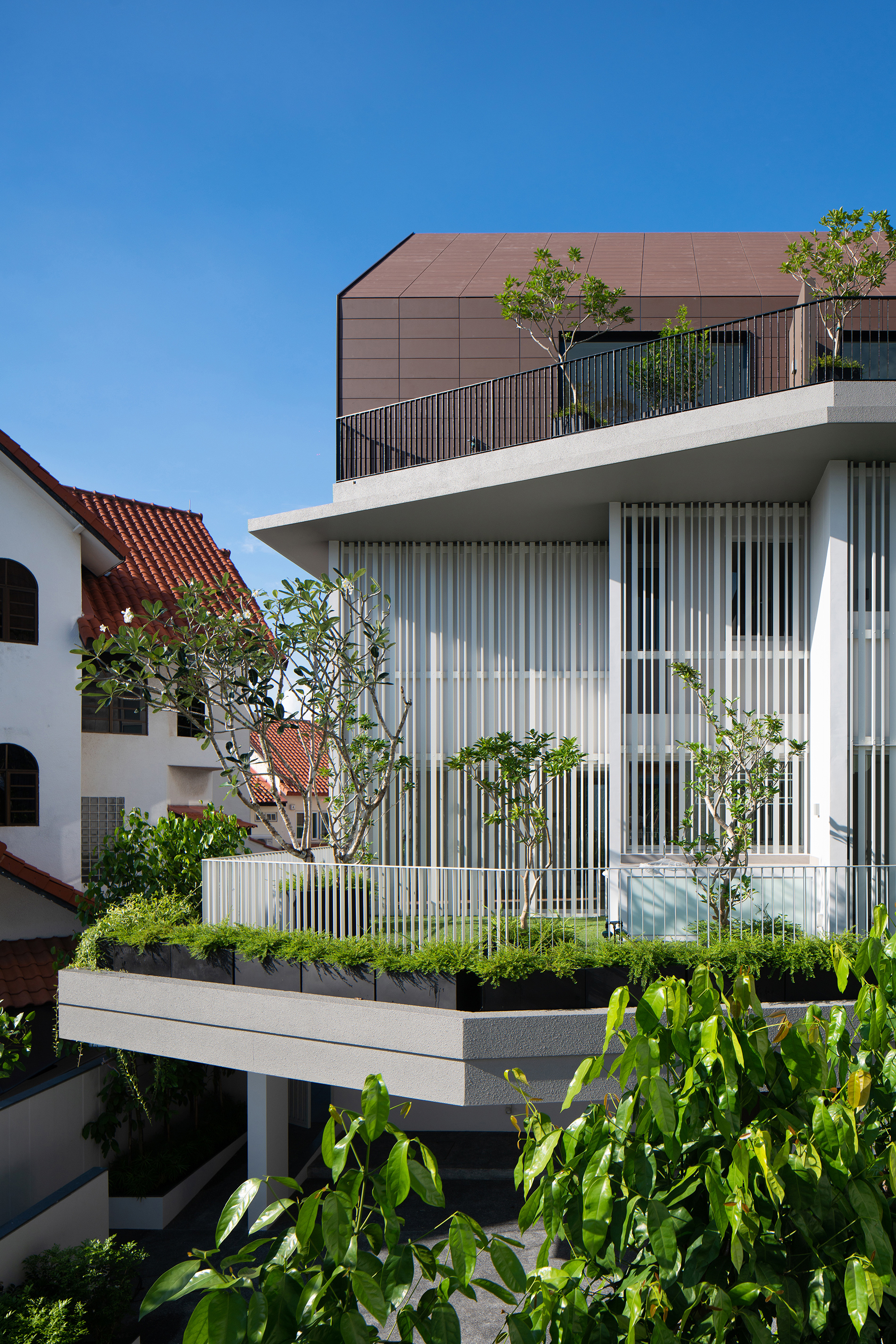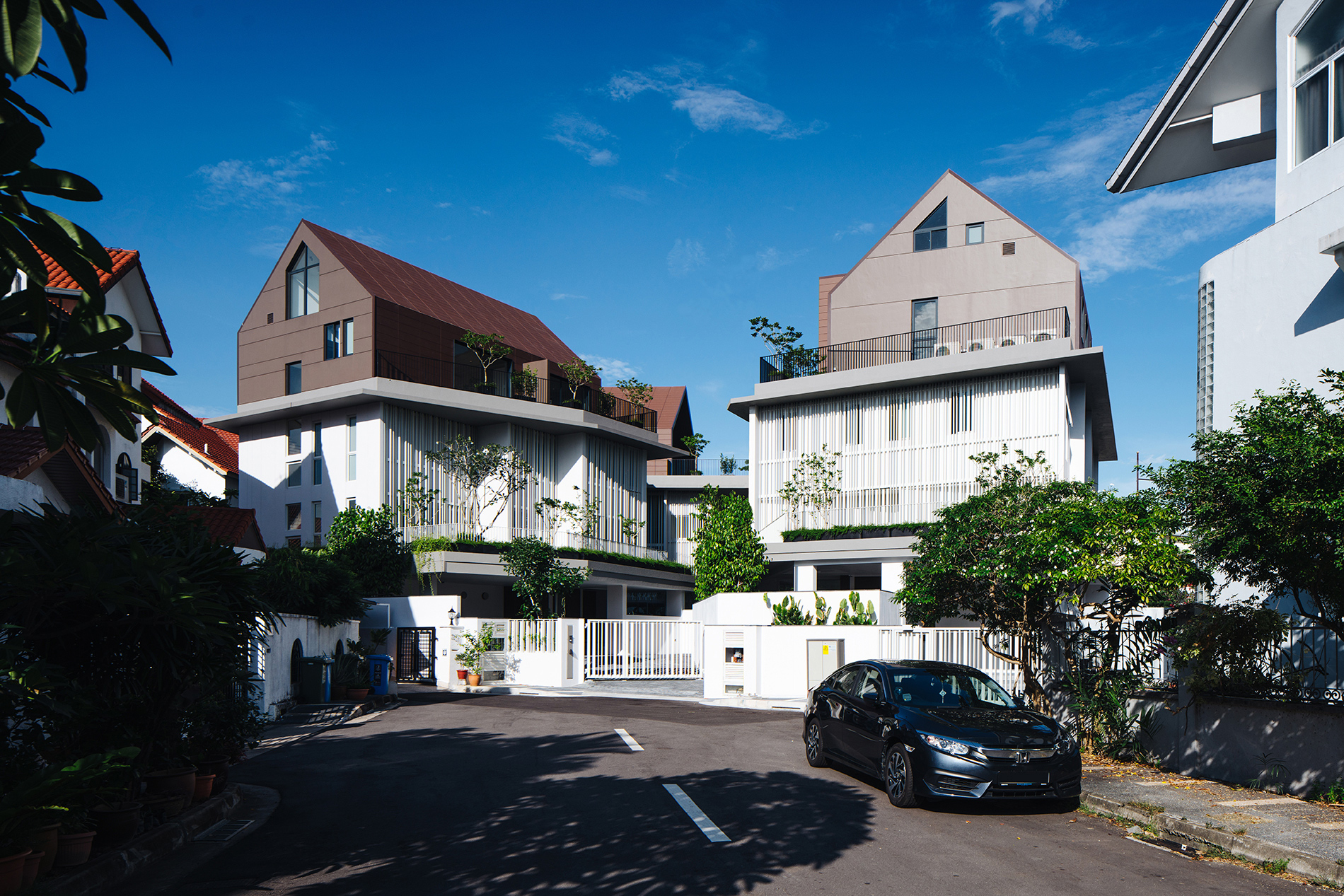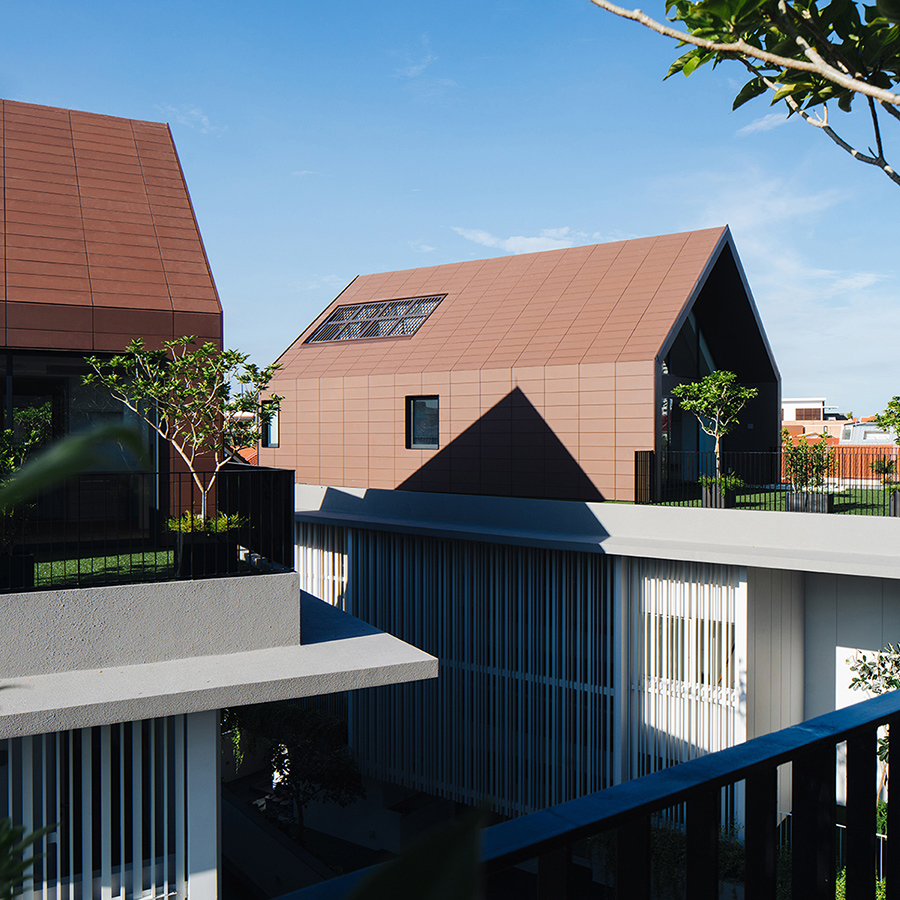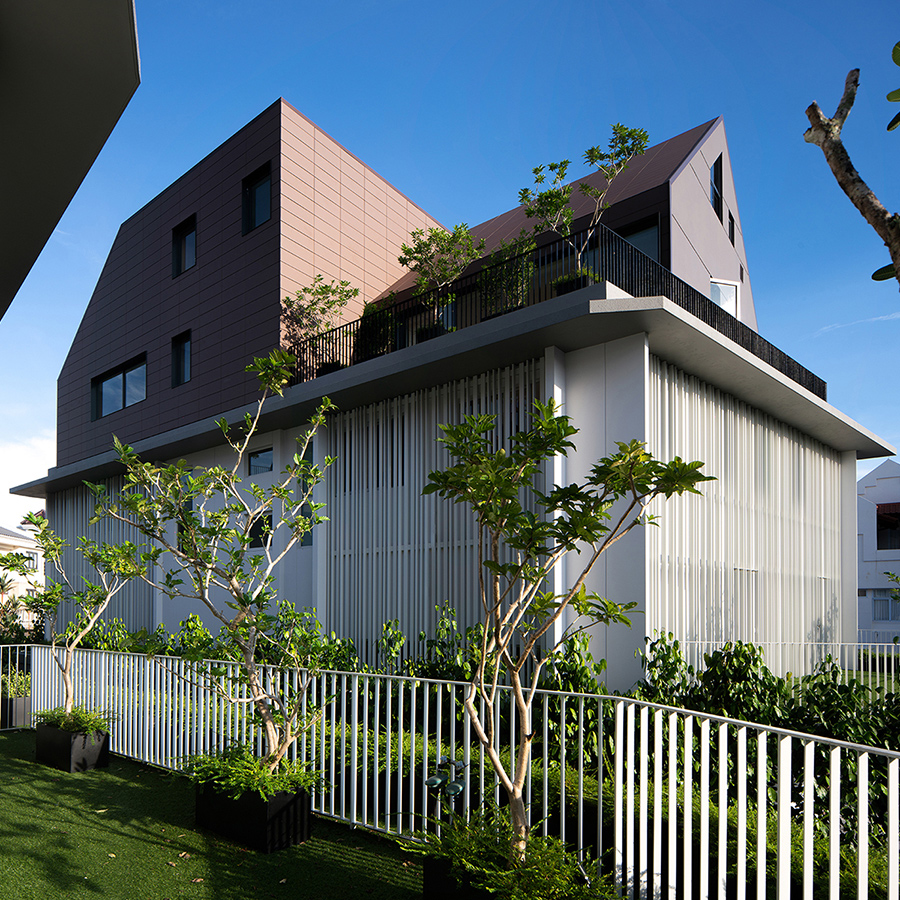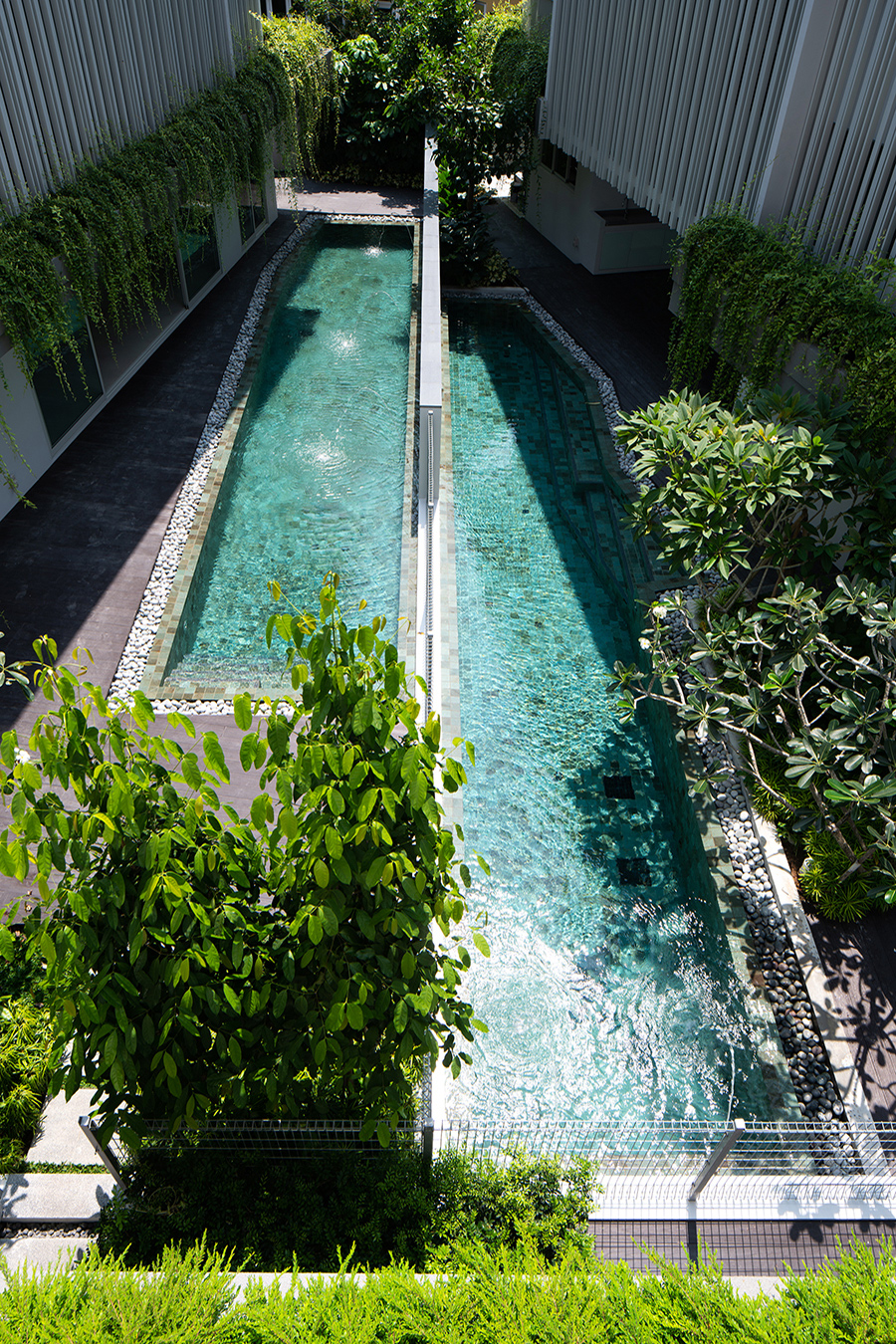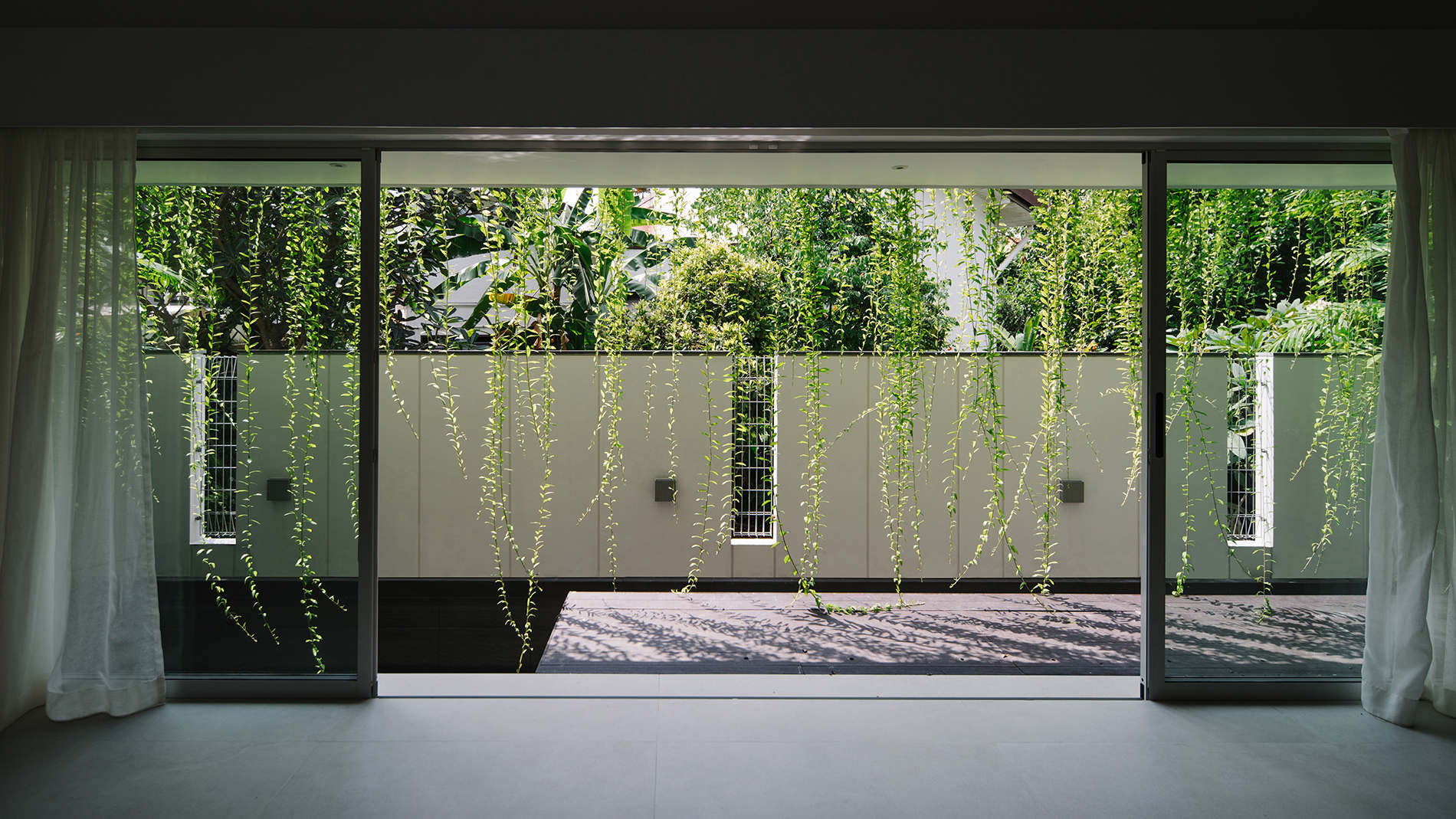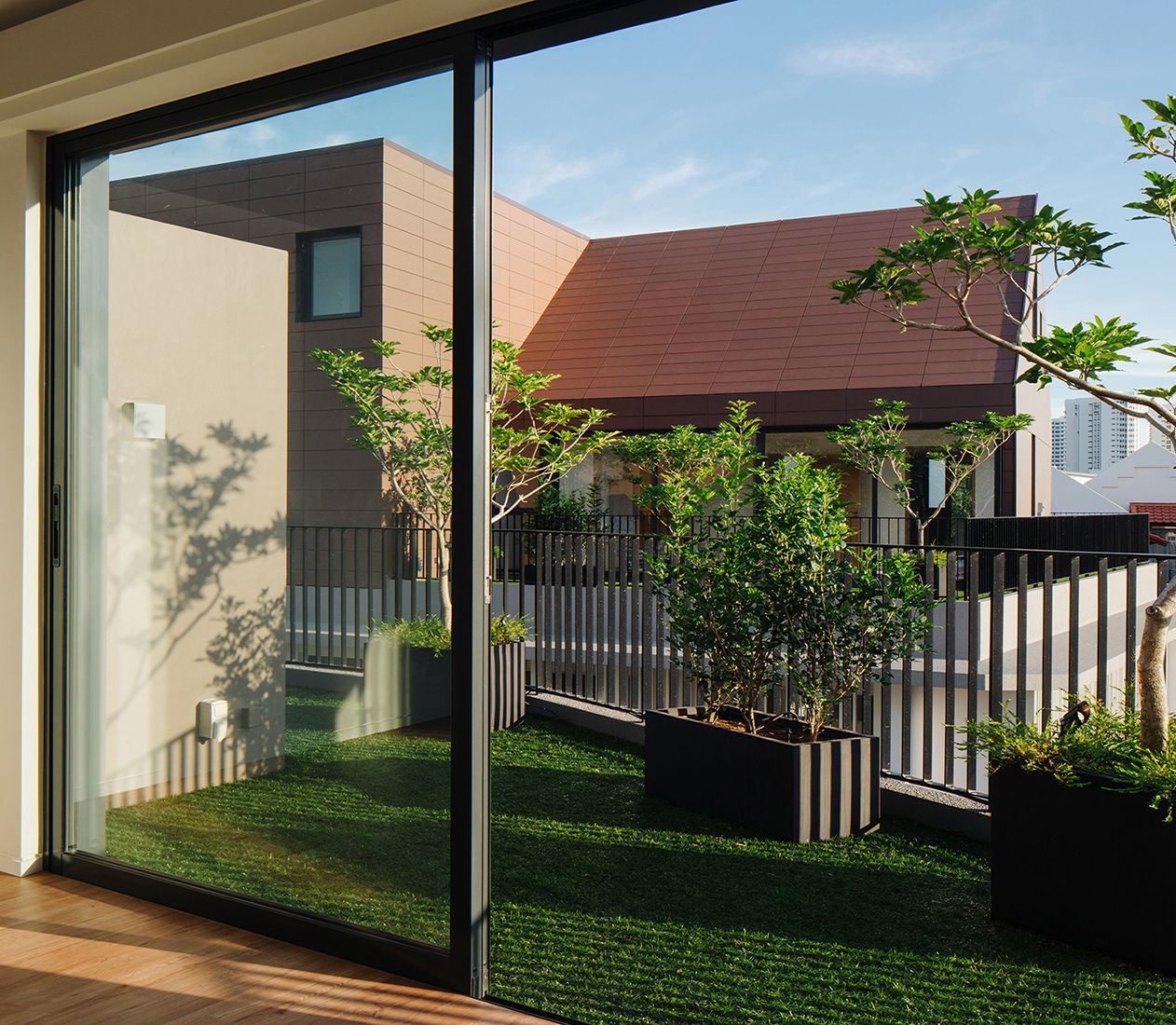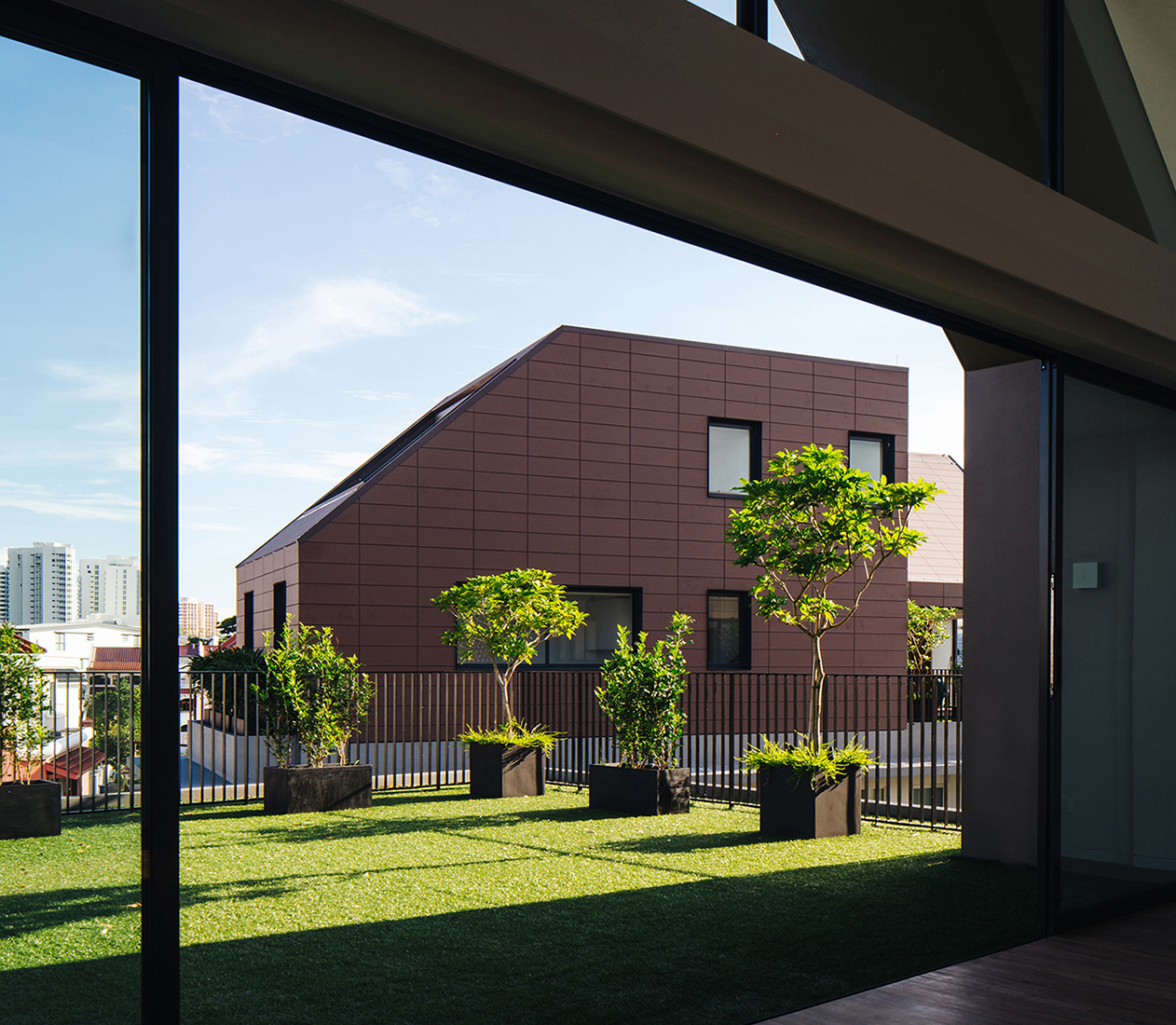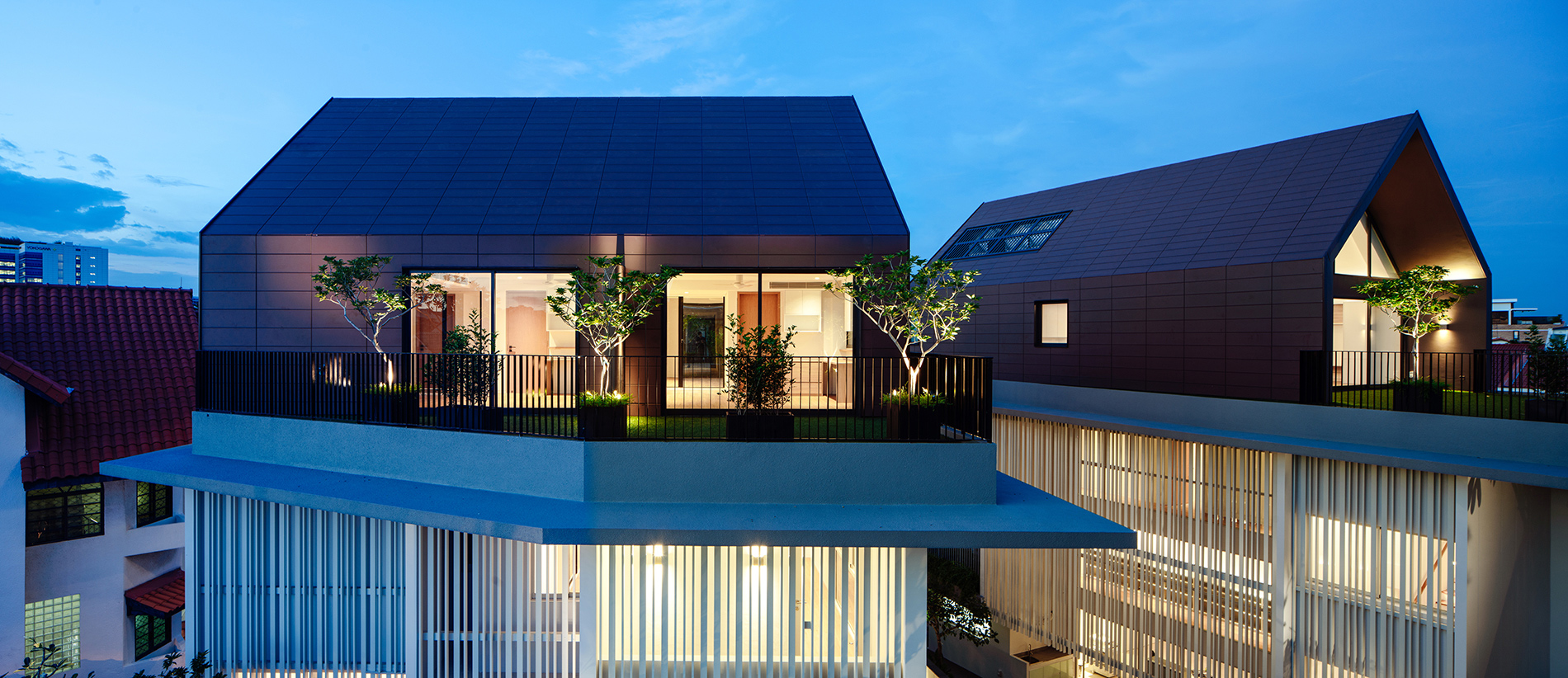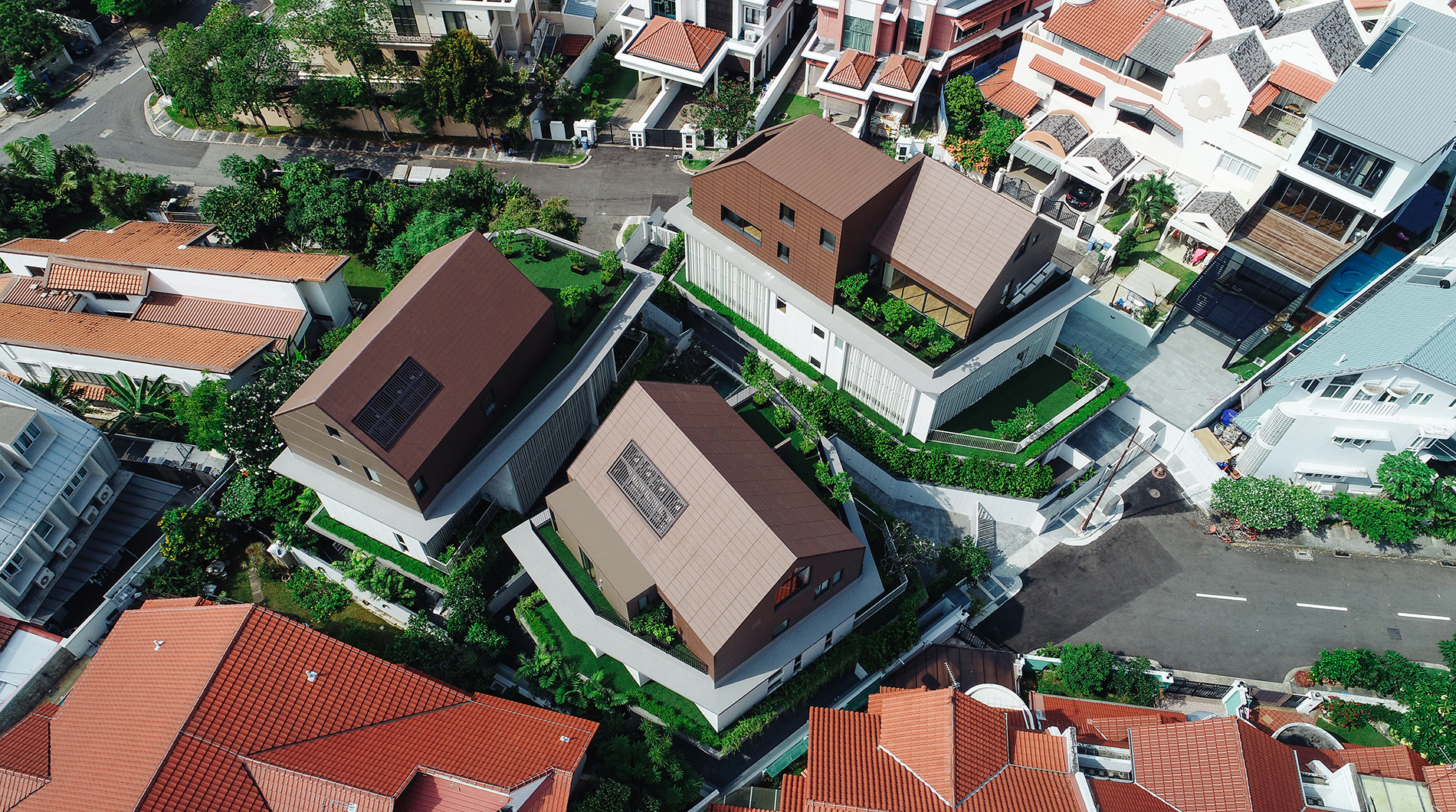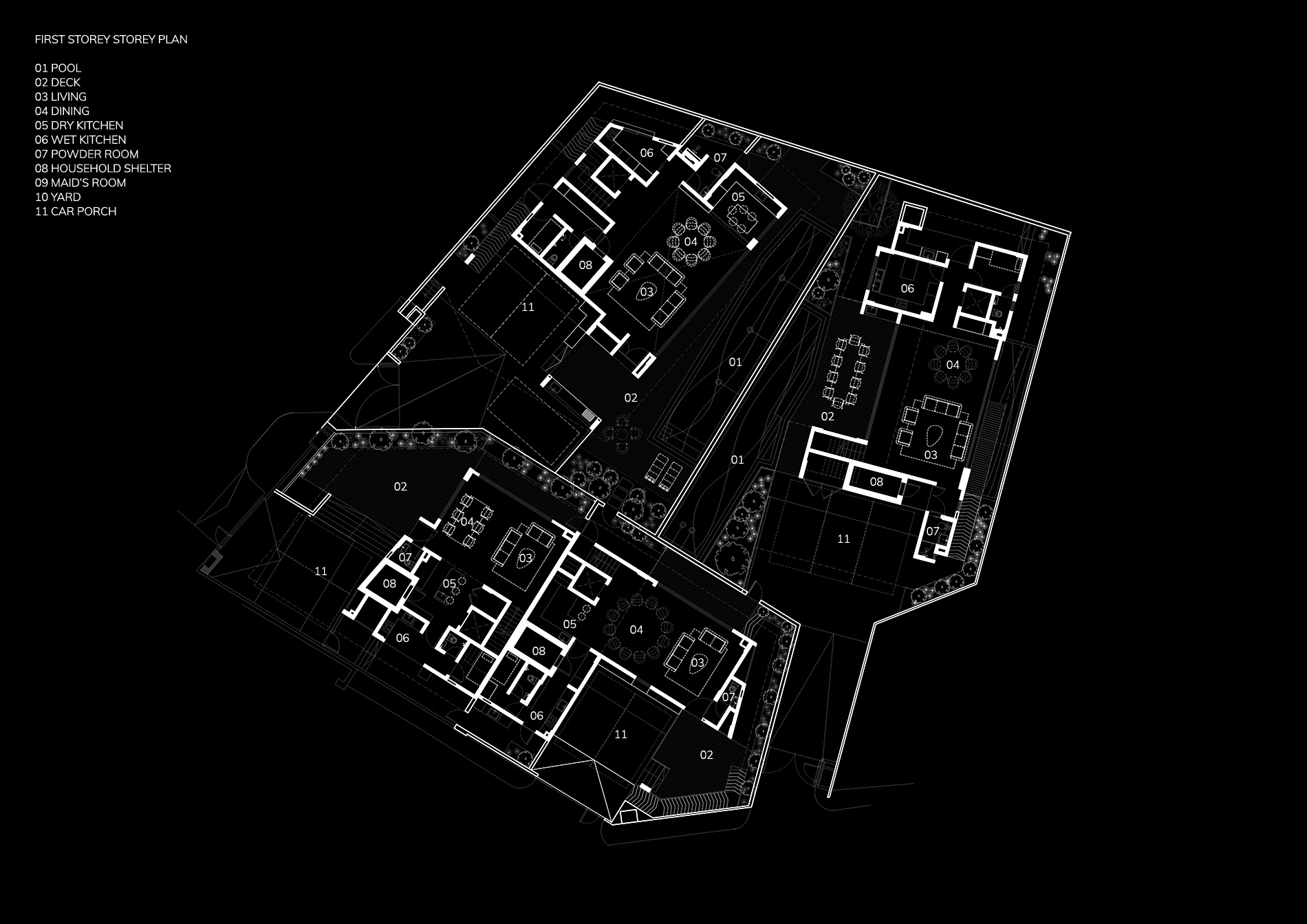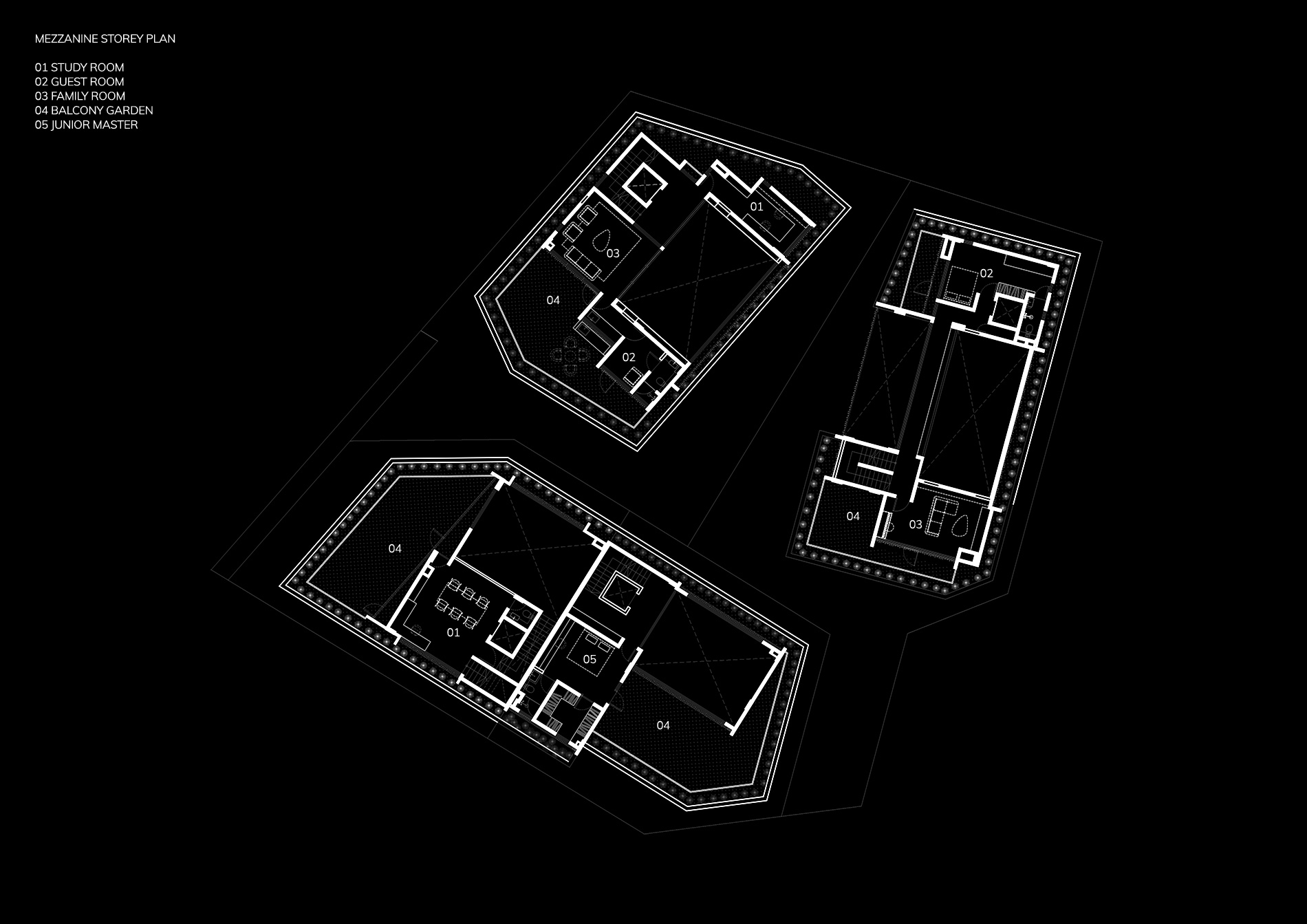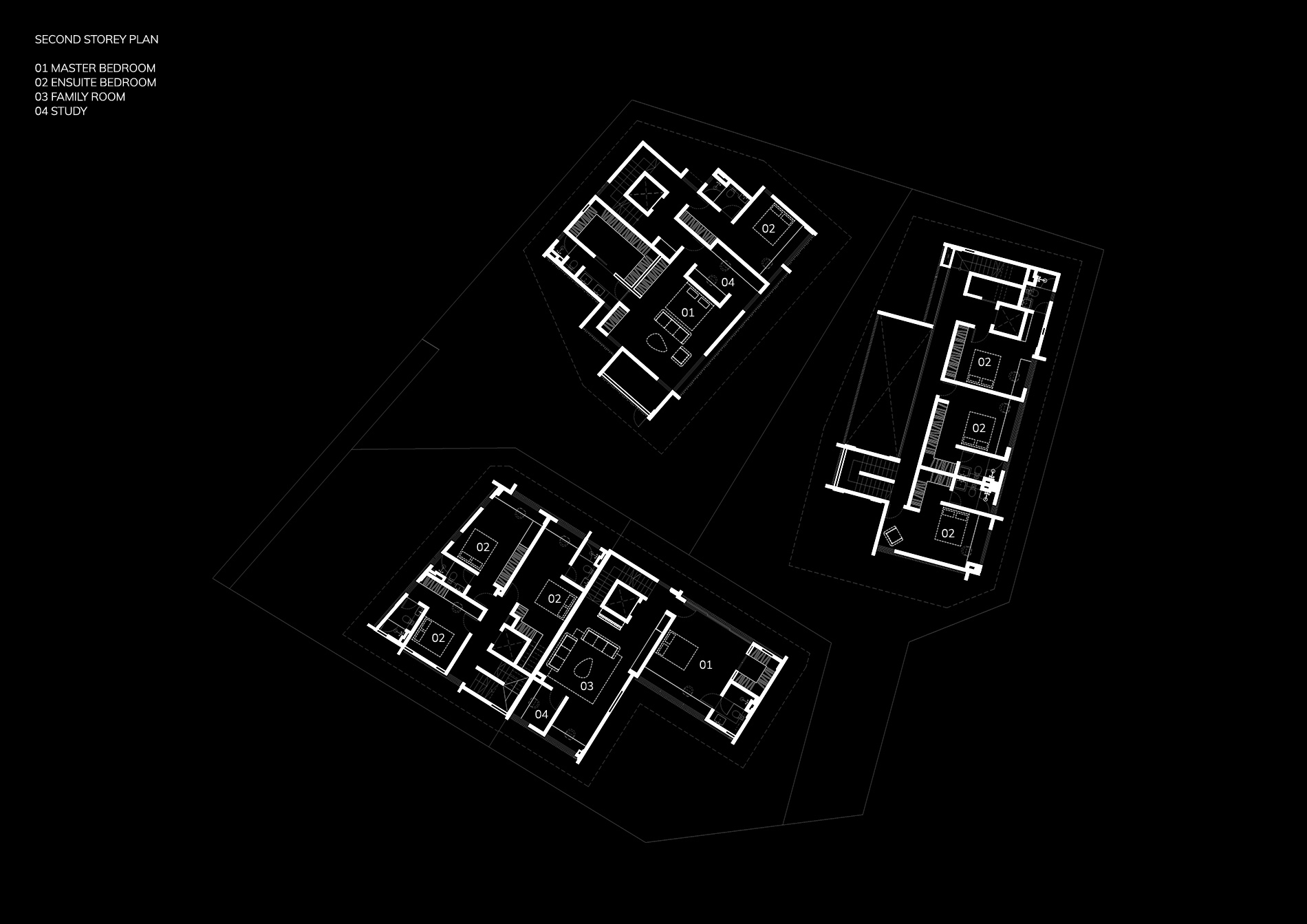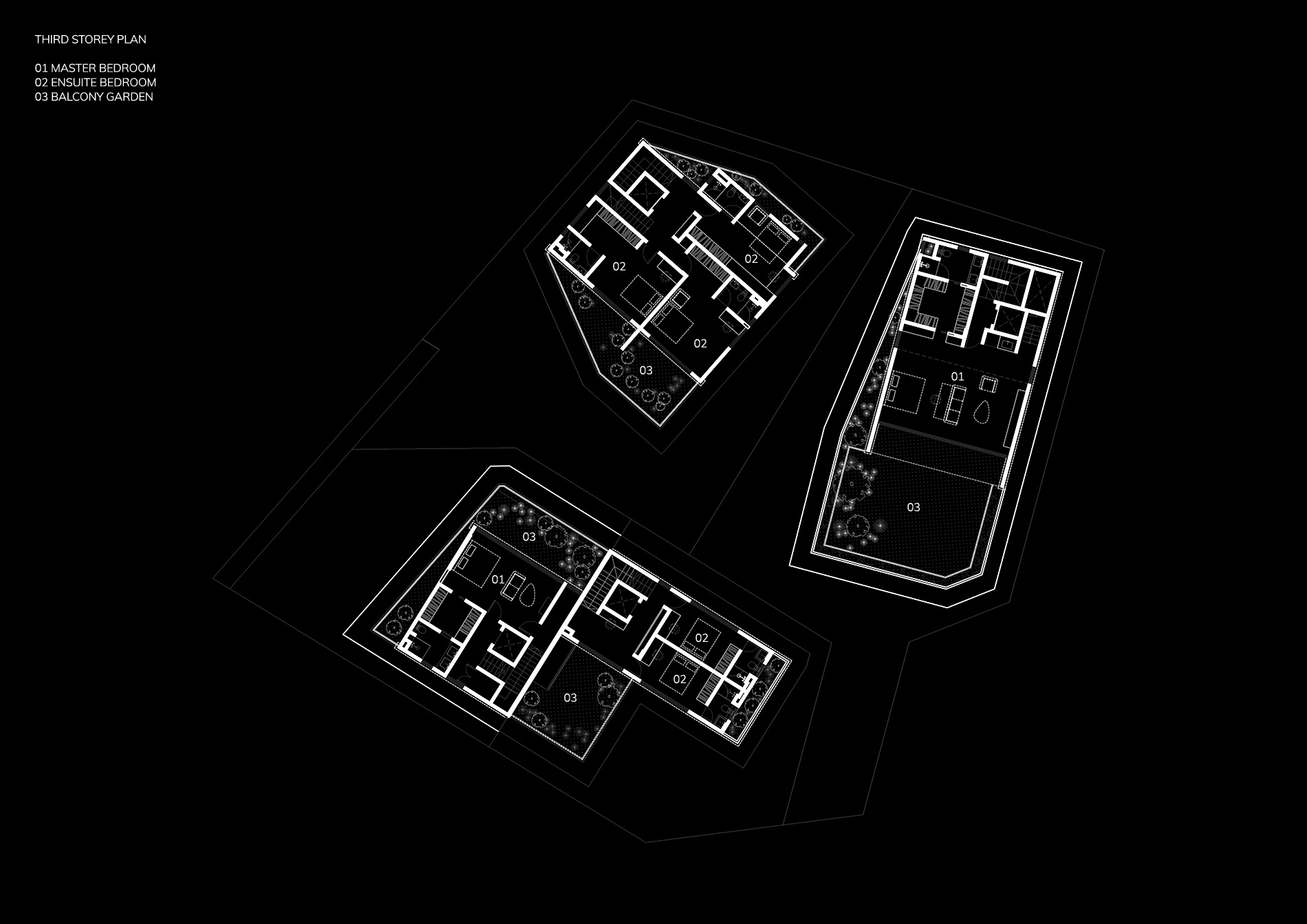 How do you achieve balance between family and personal space, especially in a domestic setting? This question was the impetus for the Barn Houses, stemming from the client's desire as a multi- generational family to live in close proximity without intruding onto each other's space. The site, previously housing a single storey detached home, was subdivided into four plots with four structures: two bungalows and two semi-detached houses.

The original site was teased apart into four plots, and its irregular footprint became advantageous in allowing the four houses to be angled away from each other. To provide sufficient breathing room between the houses, landscape was used as a meaningful transition, actively connecting and dividing spaces simultaneously. Intermediate roof gardens and terraces extend the landscape across various floors, creating break out spaces that allow for situated visual interaction between houses. Simultaneously, planting provides barriers between private spaces within eyeline of each other.

Landscape, openings and directionality work in tandem to articulate various opacities between the houses, balancing between interaction and privacy. A double-volume living and dining space is also situated at the ground floor of each house, creating a sheltered pocket of respite. This orchestration is finished off by the communal garden situated at the heart of the cluster, overlooked by all four units. The garden defines the negative space between houses whilst occupants are indoors, while also serving as an outdoor gathering space for the entire family, connected through separate access points to each plot.

While maintaining spatial separation, the Barn Houses cohere through a common geometric, material and textural language. Terracotta-clad, pitched barn structures sit atop the main mass of each structure, signaling unity across the cluster. Internally, a common palette of clean, simple finishes is used, but each house is programmed specifically to cater for its occupants. The result is a cluster of homes that transition seamlessly from individual to familial, from separate houses to a collective whole.
TEAM
Tiah Nan Chyuan, Lee Hui Lian, Clifford See
COLLABORATORS
Photographer: Studio Periphery&nbsp
This project is designed and realised by FARM Architects.