Welcome to Our Hood
A toolkit for community integration
The
'Not In My Backyard'
(NIMBY) phenomenon is exactly what its name suggests. Residents oppose the building of certain 'undesirable' developments close to their homes, despite a general consensus that these facilities are beneficial or important to society at large. Public sentiment often leans toward labelling these as "places that should exist, but be out of sight."
When a new development is opposed by the community, compromise and tolerance is often the only course of action. How else can we change community mindsets, and help residents think of facilities as welcomed 'In My Backyard' (IMBY)? In collaboration with STUCK, we have crafted a toolkit of six strategies with three overarching principles, designed to reverse opposition by providing tangible benefits for the community.
The goal of these three principles is affecting a change in how a surrounding community of residents feel towards new developments. The desired mindset shifts are:
From
NIMBY
to
IMBY
| | | |
| --- | --- | --- |
| Misunderstood and rejected | ----> | Understood and accepted |
| Undesirable and tolerated | ----> | Celebrated as part of identity and pride |
| Perceived negative impact | ----> | Tangible positive impact to neighbourhood |
The three principles below illustrate ways in which an existing community can form relationships with a new development, shifting perceptions from NIMBY to IMBY. Through increasing degrees of community involvement, programming intensity and time dedicated, the principles aim to inculcate acceptance and integration of a development as part of the neighbourhood.

| | |
| --- | --- |
| INCIDENTAL ENCOUNTERS | Introducing normalcy, through exposure between residents and users of the proposed development increases incidental encounters and shared experiences. |
| DELIBERATE INTERACTIONS | Building communities through frequency and routine facilitates deliberate interactions, alongside habit formation and regularity. |
| SUSTAINED OWNERSHIP | Establishing long-term involvement through sharing creates sustained ownership among residents. |
From these principles, we derived six effective strategies intended for implementation in a project scheme. They help to integrate interactive opportunities within the spatial design and planning, fostering moments of community engagement that gradually build towards inclusion.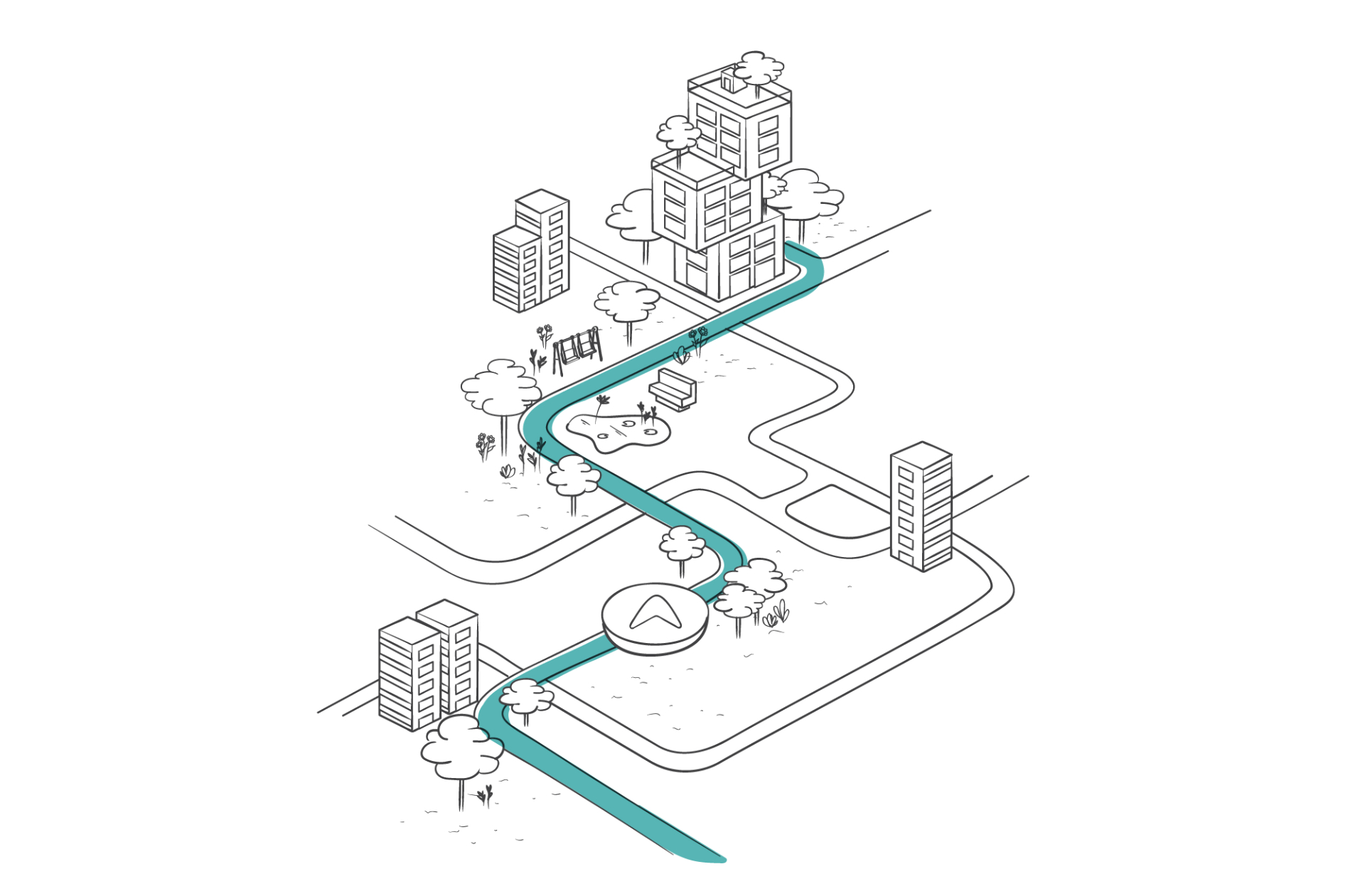 Preferred Path
, to create more
incidental encounters
We all have a preferred way of getting home. We may walk through a particular building because it is the shortest route, or along the side of the building because it offers shade. Rather than try to separate a community from the development they are opposing, why not intentionally carve out paths with tangible benefits that will draw residents in naturally? This allows for spontaneous interactions to occur between community and development, and encourage naturalisation.

Create more incidental encounters in common spaces, to introduce a sense of normalcy surrounding the development in relation to residents' lives.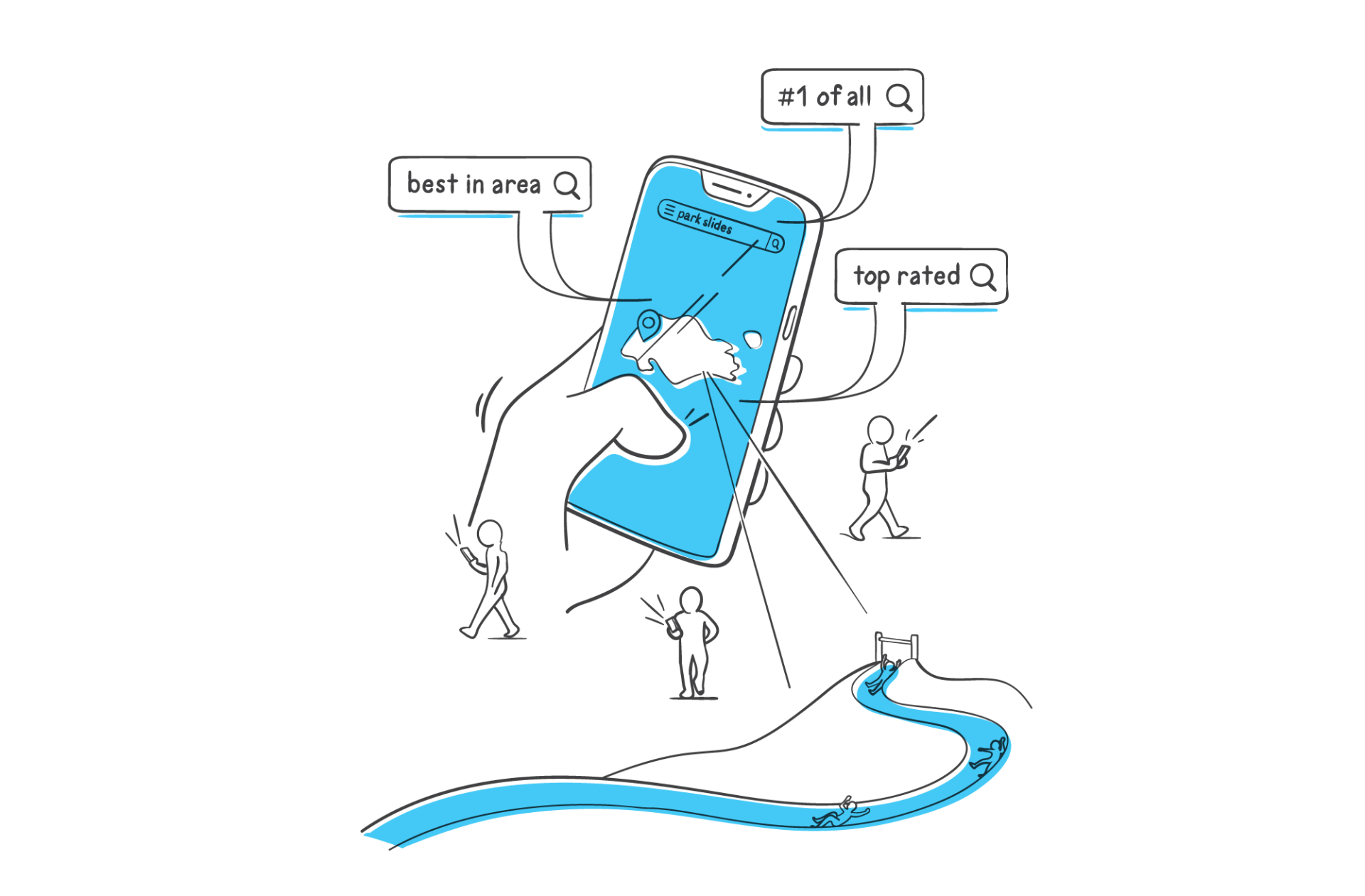 Best-in-Area
, to create more
incidental encounters
The best ______ in any given area tends to draw a crowd. What might you create in the development that would be the best of its kind in the neighbourhood? This specific facility should be designed as a sure hit that would draw the community to the development week after week.

Create more incidental encounters, by fostering more positive exposure with this facility as part of the community's lifestyle.
Created Conveniences
for
deliberate interactions
We all have go-to locations for completing our daily list of errands. What amenities or facilities could we provide at the development that would encourage the community to stop by often, such that it becomes a convenient location for them to get things done?

Create conveniences that are easily incorporated into the community's everyday patterns, so that it encourages intentional check-ins.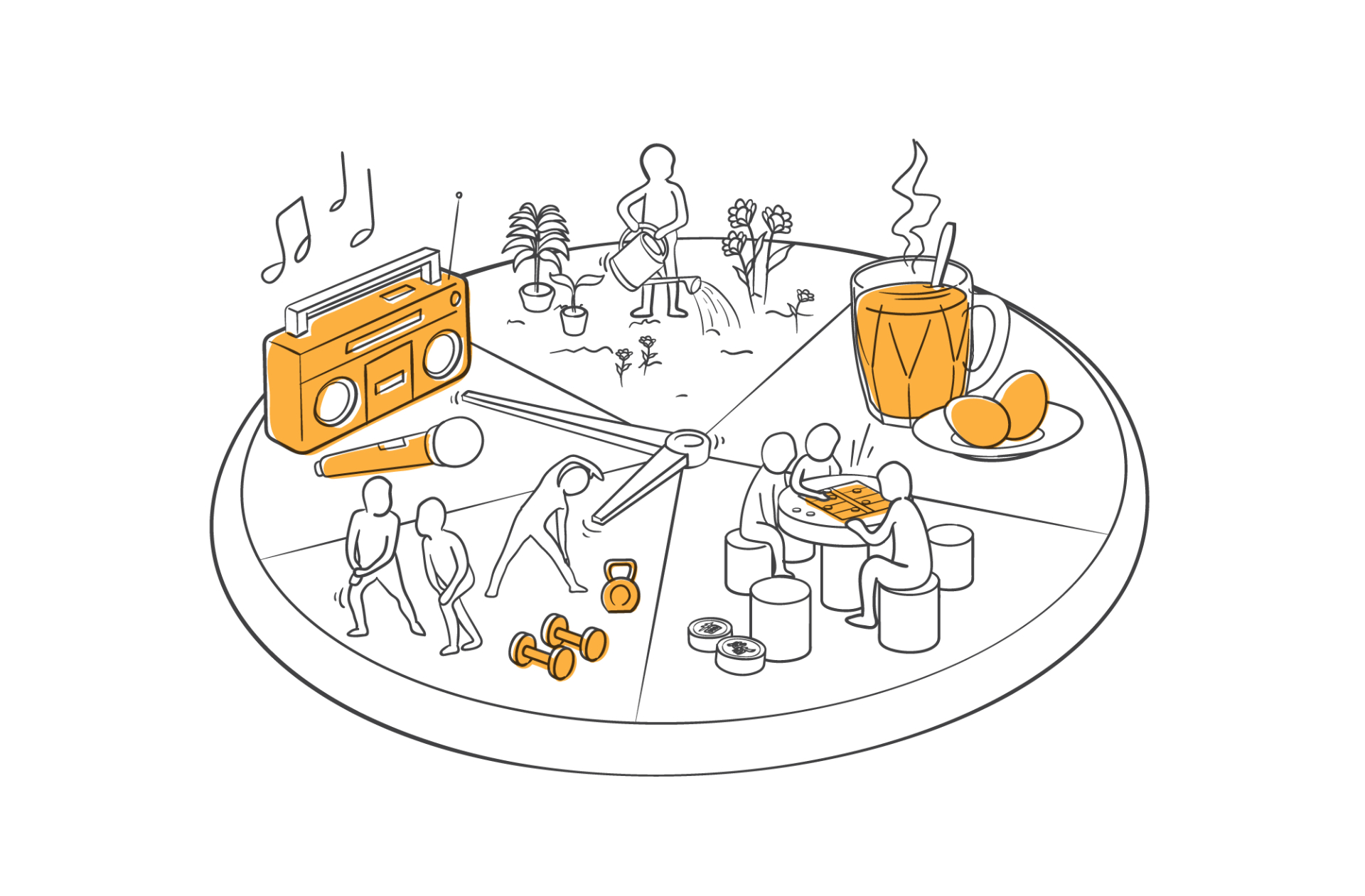 Supportive Routines
for
deliberate interactions
Having engaging programmes endear a community to a place over time. What are some programmes that the community would participate in regularly, and commit to over time? What facilities would encourage the flourishing of such programmes?

Increase the frequency of interactions, so that habits and commitments naturally form to allow for rhythmic encounters and connections to occur amongst the neighbourhood.
My Place
for
sustained ownership
When we start to view a place as our own, we naturally want to take responsibility for it, and think of it as a place of choice for our activities. What would make a community take ownership of place over time?

Inject responsibility amongst the community to take ownership of the space, which would then become part of the community and identity.
My Pride
for
sustained ownership
As we invest our time and effort into a place that thrives over time, we begin to feel a sense of pride at what we have achieved as a community. This place is now iconic to the neighbourhood, and celebrated for the part it plays in the community.

Instill pride amongst a community to celebrate the space and create value for the neighbourhood.
As a summarised framework, the six strategies may be categorised under the three guiding principles, according to the programming intensity required as well as the resultant frequency of interactions between the development and the community over time:
Lower programming intensity/
frequency of interactions
---->
Higher programming intensity/
frequency of interactions
INCIDENTAL ENCOUNTERS
DELIBERATE INTERACTIONS
SUSTAINED OWNERSHIP
Preferred Path / Best-in-Area
Created Conveniences / Supportive Routines
My Place / My Pride
These strategies are meant to be applied individually or in various combinations, depending on the context as well as the level of support available to develop and sustain the required programming. We hope that this framework becomes a toolset that will help you shift the needle for your projects towards acceptance and integration in a community.


*Note – This toolkit was developed in collaboration with STUCK as part of an ongoing project.
BEST WHEN TAKEN WITH A PINCH OF SALT.
PLEASE EMAIL
FARMACY@FARM.SG
WITH YOUR FEEDBACK, OR IN CASE OF ANY INACCURACIES.
REF. NO.
INSIGHTS-006-WELCOME-TO-OUR-HOOD
CONTRIBUTOR(S)
STUCK, TAN QIAN ROU, JOSHUA LIM, LEE HUI LIAN