A guide to: Window coverings
Different types of window covering can transform a room into a world of its own. How we filter daylight in gives a variety of aesthetics, and sets the mood of an interior. While an abundance of daylight creates an illusion of space and keeps us happy, we should not forget to consider its practicality. For intimate spaces like bedrooms, the appropriate window covering should be selected such that there is sufficient screening for privacy. The amount of natural light coming into a room should also be suitable for its use. Whether you are using curtains or blinds, their material and hanging methods would result in different looks and functions.

As a brief introduction, the table below sums up some commonly used window coverings, materials and their suitable use.


Window Treatments
Material
Typical Usage
Light Control
Blackout
Venetian Blinds
Aluminium
Vinyl
Solid Wood
Residential
Office
Hospitality
Commercial
Good
Poor
Roller Blinds
Vinyl
Office
Hospitality
Average
Good
Roman Blinds
Fabric
Residential
Hospitality
Average
Average
Vertical Blinds
Vinyl
Office
Residential
Good
Poor
Day & Night Curtains
Fabric
Residential
Hospitality
Good
Good
Café Curtains
Fabric
F&B
Residential
Poor
Poor
Figuring out which window covering to install involves many considerations. To help you make your choice, we have listed down the differing properties of blinds and drapery below.


Venetian Blinds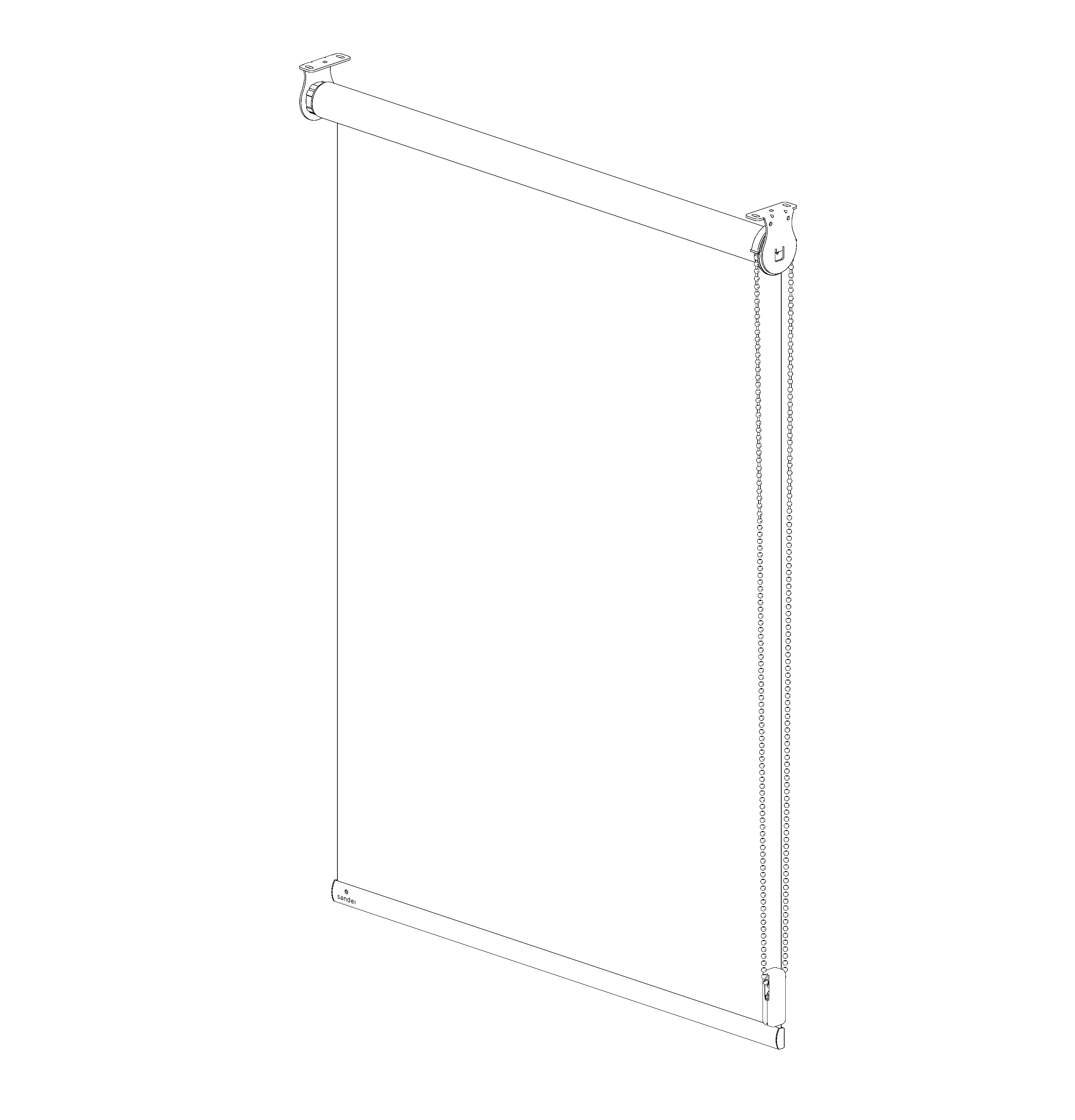 Roller Blinds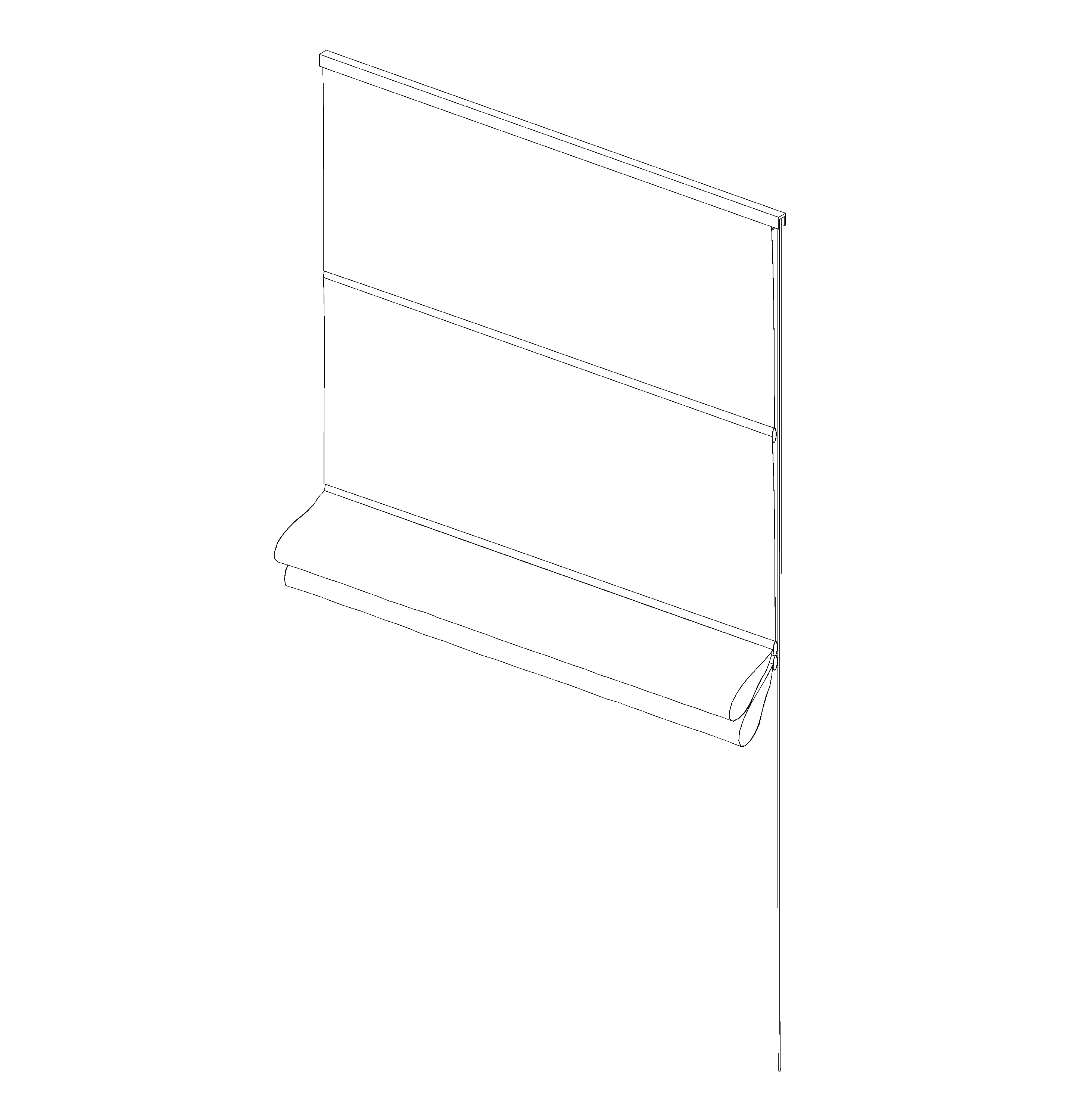 Roman Blinds
Vertical Blinds
Blinds are characterized by their horizontal or vertical form. They provide a clean, minimalist aesthetic as they can be neatly tucked away when not in use. Different types of blinds have varying blackout properties, and by lining the back of the blinds with fabric of thermal properties, we can keep the heat out on particularly sunny days.

Venetian blinds have horizontal slats which are normally in aluminium, vinyl or solid wood finish. Vertical blinds have vertical slats and are typically used over a larger span of window or sliding doors. Both venetian and vertical blinds allow good control over the amount of light entering a space as they can be adjusted, while still maintaining a certain level of privacy. However, due to gaps in between the slats, a full blackout is not achievable with them.

Roller blinds and Roman blinds are made of fabric. Being mounted on a roller, they can be completely hidden from sight when retracted. To tuck your blinds away in a cove or pelmet, cater a spacing of about 100mm in width. To achieve a full blackout with roller blinds, select the right fabric and ensure that the edges of the window are fitted with a glider for the blinds. This closes up any possible gaps that could cause light seepage. Roman blinds bunch up into a series of cascading folds when drawn up, giving it a softer look in the family of blinds.


Day & Night Curtains
Café Curtains
Day and night curtains, also known as drapery, are versatile in its use. Depending on the type of fabric they are made of, they can filter out varying degrees of light and sound. For example, blackout curtains block out light completely, and acoustic curtains may be used to soundproof an area. Day curtains, as the name suggests, are curtains that are drawn during the day for privacy while still having natural light come through. They usually come in lighter, sheer fabric and are often paired with a night curtain which is thicker and opaque.

Fabrics also immediately soften the look of an interior space. Curtains are thus not necessarily used exclusively as window coverings; they may also be occasionally employed as clever partitions that are openable. Café curtains partially cover windows to allow for privacy while still filtering natural light into the space.

Curtains are sewn in many methods: single, double or triple pleat, box pleat, pencil pleat, pinch pleat, ripple fold and many more. How the curtain flows and drapes is dependent on the way it has been stitched together. This may seem trivial, but the style in which the curtain folds can complement the specific look of a project.

When selecting curtain fabric, both aesthetics and purpose should be considered. For hospitality projects, 100% blackout fabric is commonly used as it gives privacy and improves the acoustic performance of guest rooms. Blackout curtains are also helpful in cases where artwork and books have to be protected from sun damage.

Natural fabrics such as cotton and linen are more relaxed in the way they drape, and appear more casual. For a more luxurious and formal look, structured fabrics such as velvet and jacquard could be a better pick. On this note, the last thing you want ruining your curtains is fabric shrinkage. Fabric shrinkage does occur due to the humidity or temperature of a space, or if it has been cleaned incorrectly. To avoid shrinkage, do speak to your fabric supplier on maintaining the curtains. Otherwise, synthetic fabric, linings and interlinings can be considered.


In homes, curtains are typically mounted on a rod or on a roller track. Bear in mind though, that eyelet curtains hung on a rod could give a rather informal feel. Gliders are preferred to rods and roller tracks for its smoother and quieter pull. Motorised track systems are popular in hotels as they give that extra touch of luxury to guests.

Be sure to cater enough spacing in your cove or ceiling for the mounting of your curtains. The track mechanism and the way the curtain has been sewn together will determine the amount of space it requires for a smooth operation.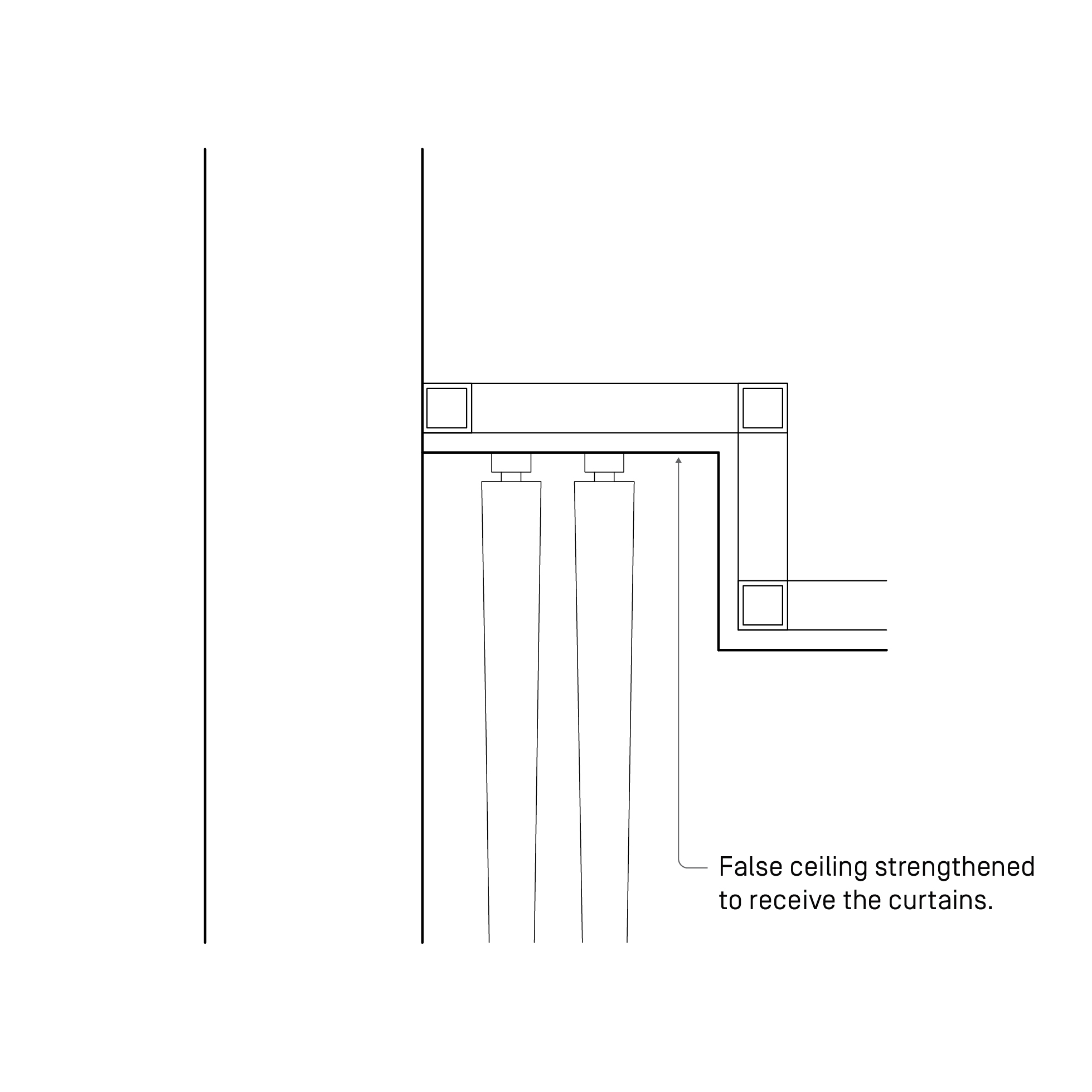 Curtain Track Cove Detail
Curtain Track Cove Detail with Lighting
| | | |
| --- | --- | --- |
| Number of Curtain Layers | Sewing Treatment | Recommended Spacing |
| 1 | Pleated | 80-100 |
| 2 | Pleated | 200 |
| 1 | Ripple Fold | 150 |
| 2 | Ripple Fold | 300 |
Do note that the table above is based on a manual track system. If you are using a motorised track system, you will have to cater for additional depth due to the size of the mechanism. This varies according to its brand so do check in with the supplier or your curtain installers for its installation requirements.

For that seamless and contemporary look, curtains and blinds may be directly installed onto the ceiling slab or false ceiling to lengthen the space. When mounting underneath a false ceiling, be sure to add reinforcement above the false ceiling board. This ensures that the surface is safe to receive the curtain track. As a rough guide, 12mm thick plywood reinforcement should be sufficient to secure curtains for a single storey window space, up to 3 meters height. For a double volume window height, we recommend double or triple the layers of plywood reinforcement, just to be safe.

There you have it, choosing the right window treatment and mounting method can add a nice finishing touch to the rest of your interior furnishings. So do stop to give some thought into your curtains and blinds, and check with your suppliers early in the project to see what best suits your needs.


BEST WHEN TAKEN WITH A PINCH OF SALT.
PLEASE EMAIL
FARMACY@FARM.SG
WITH YOUR FEEDBACK, OR IN CASE OF ANY INACCURACIES.
REF. NO.
HACKS-011-CURTAIN-CALL
CONTRIBUTOR(S)
NINA ARILY, GARETH LOW