Core Collective
Creating a home of many spaces in which every room is always filled with an abundance of natural light and cross ventilation, through the simple yet disciplined gesture of inserting a continuous air well into the center of the house.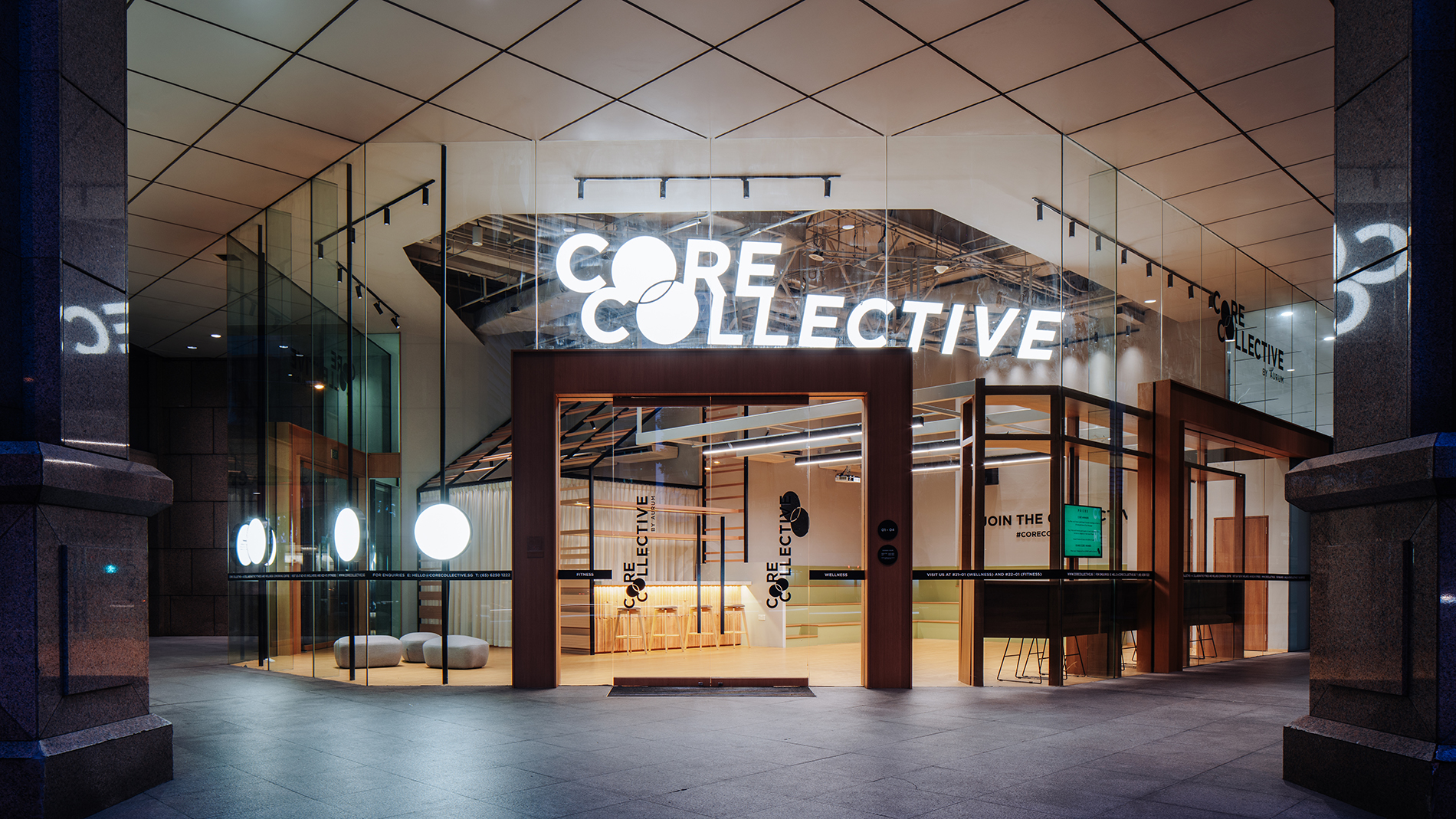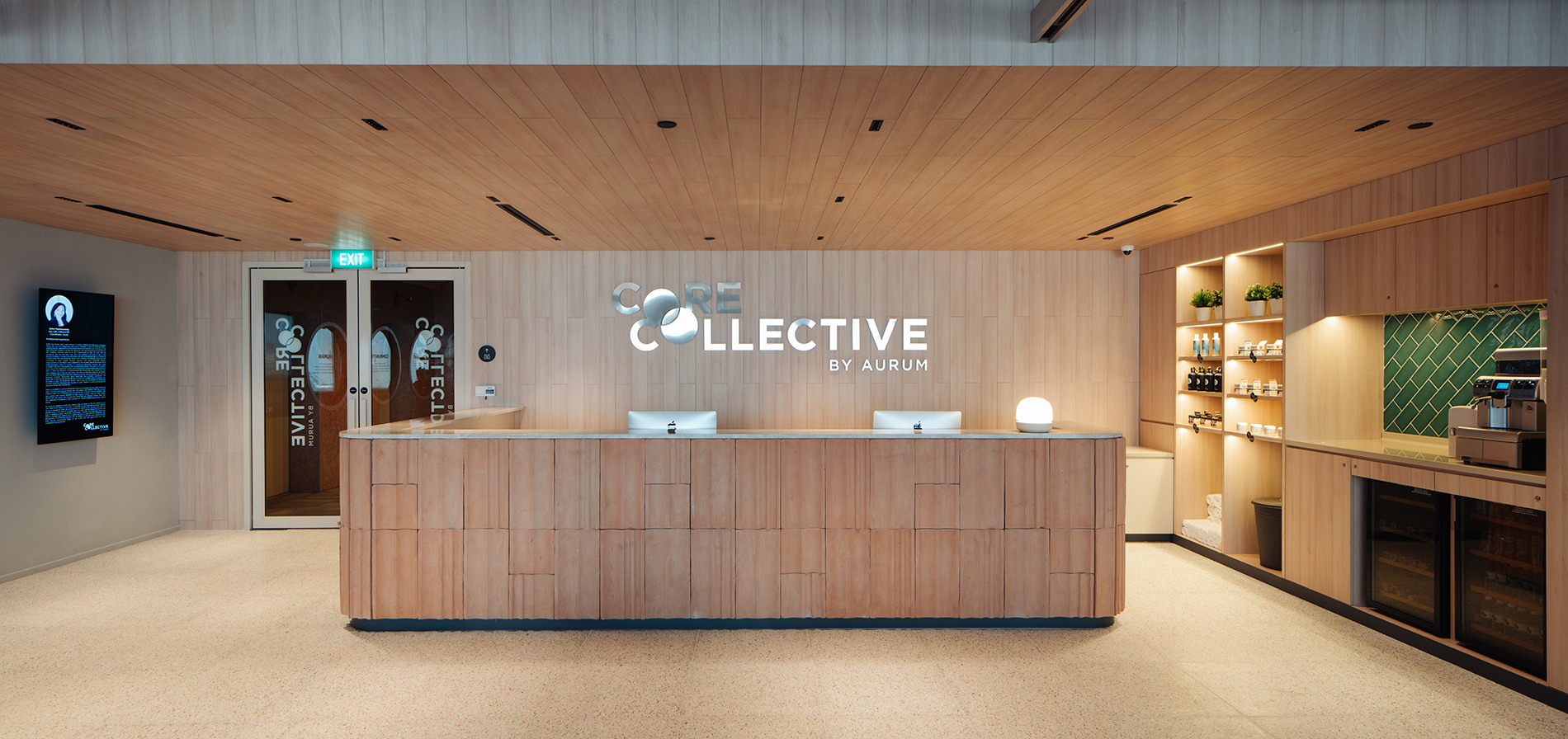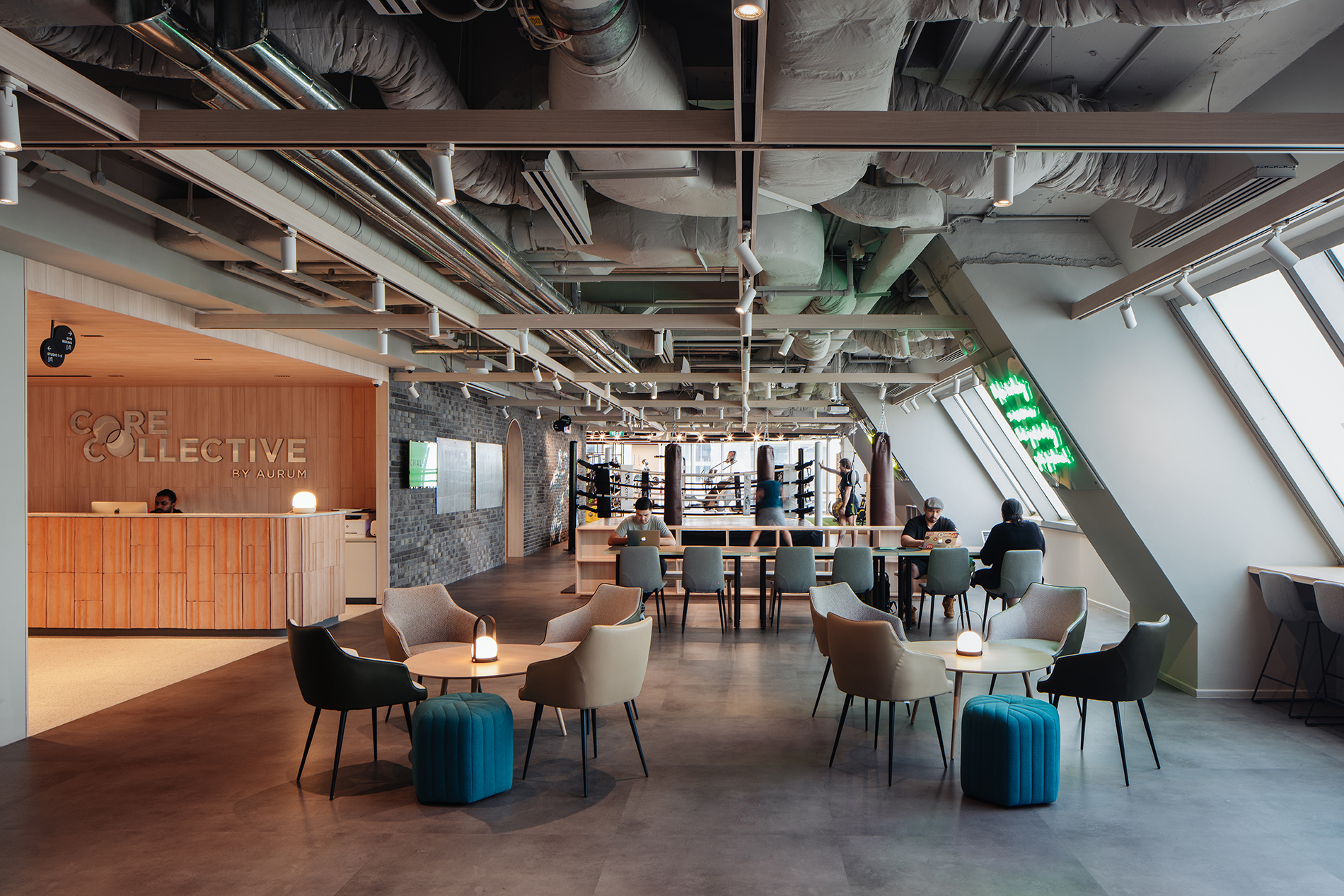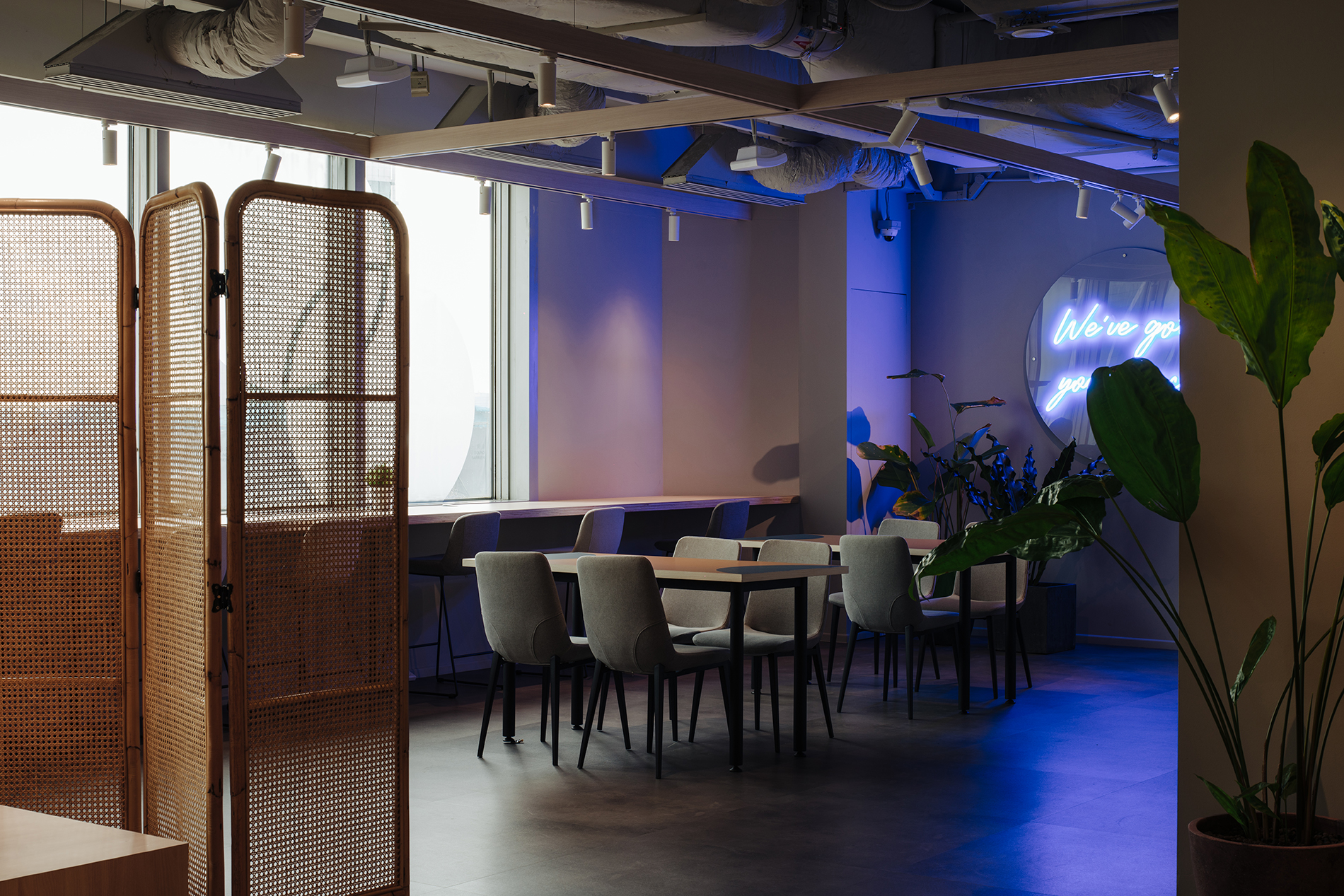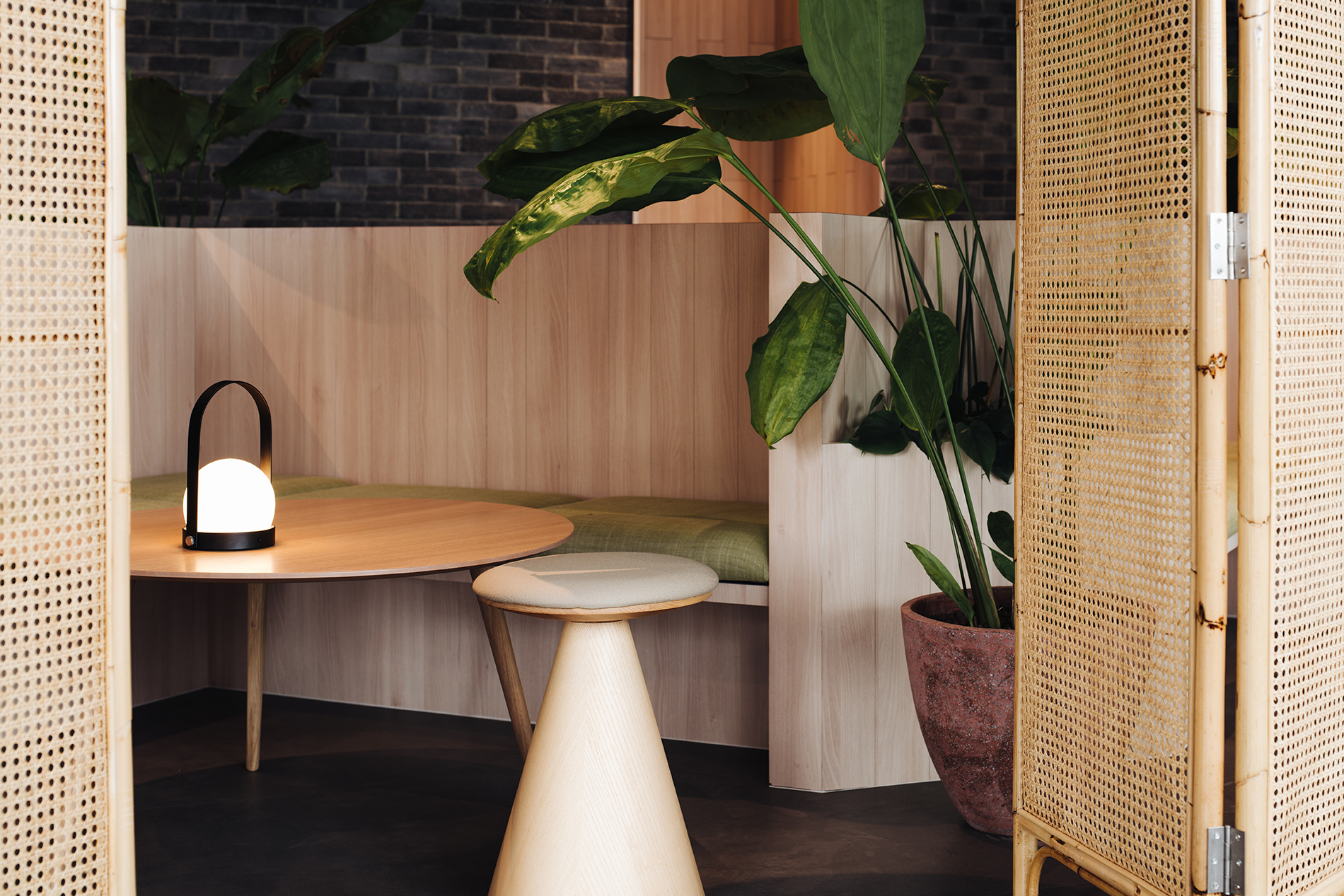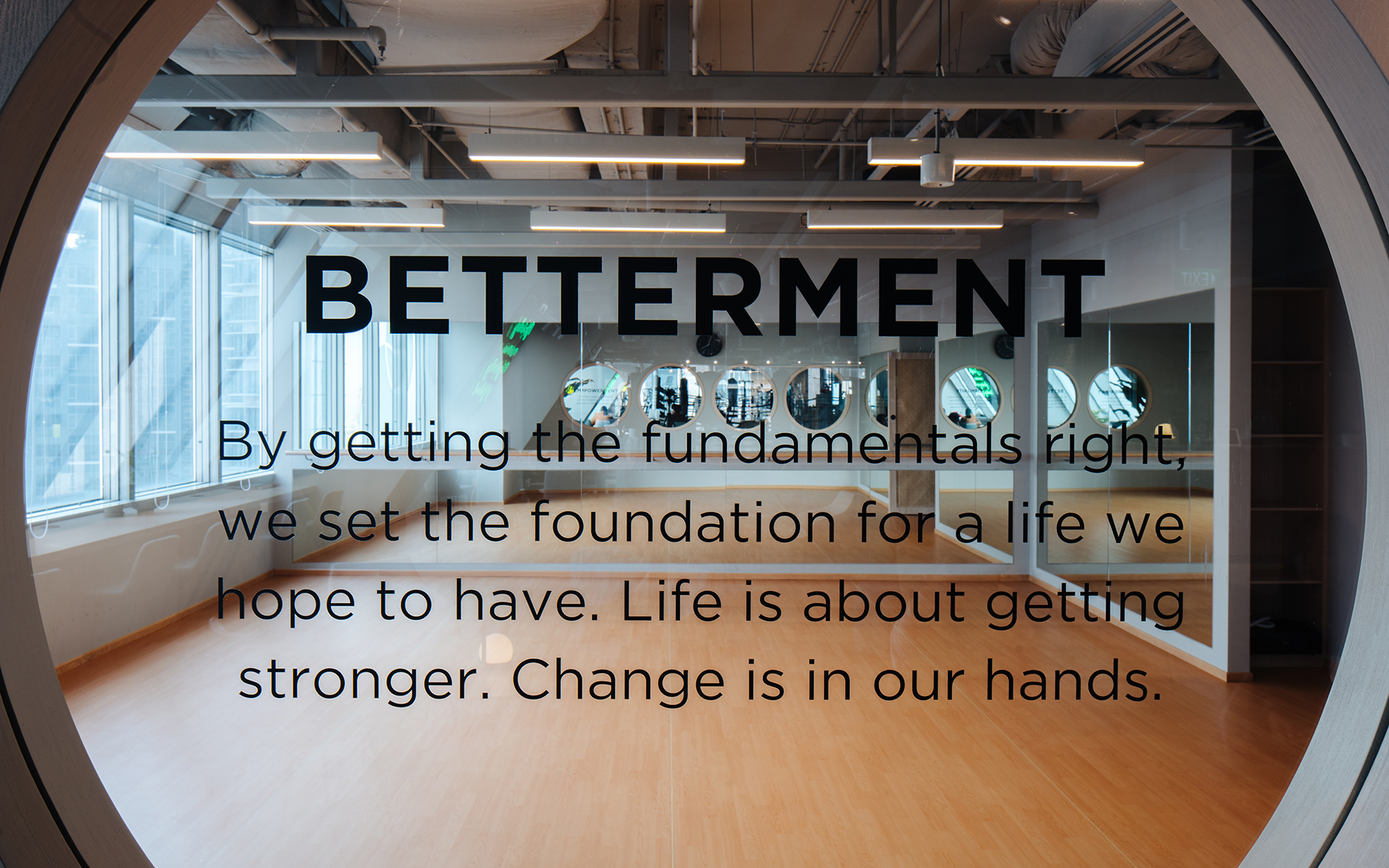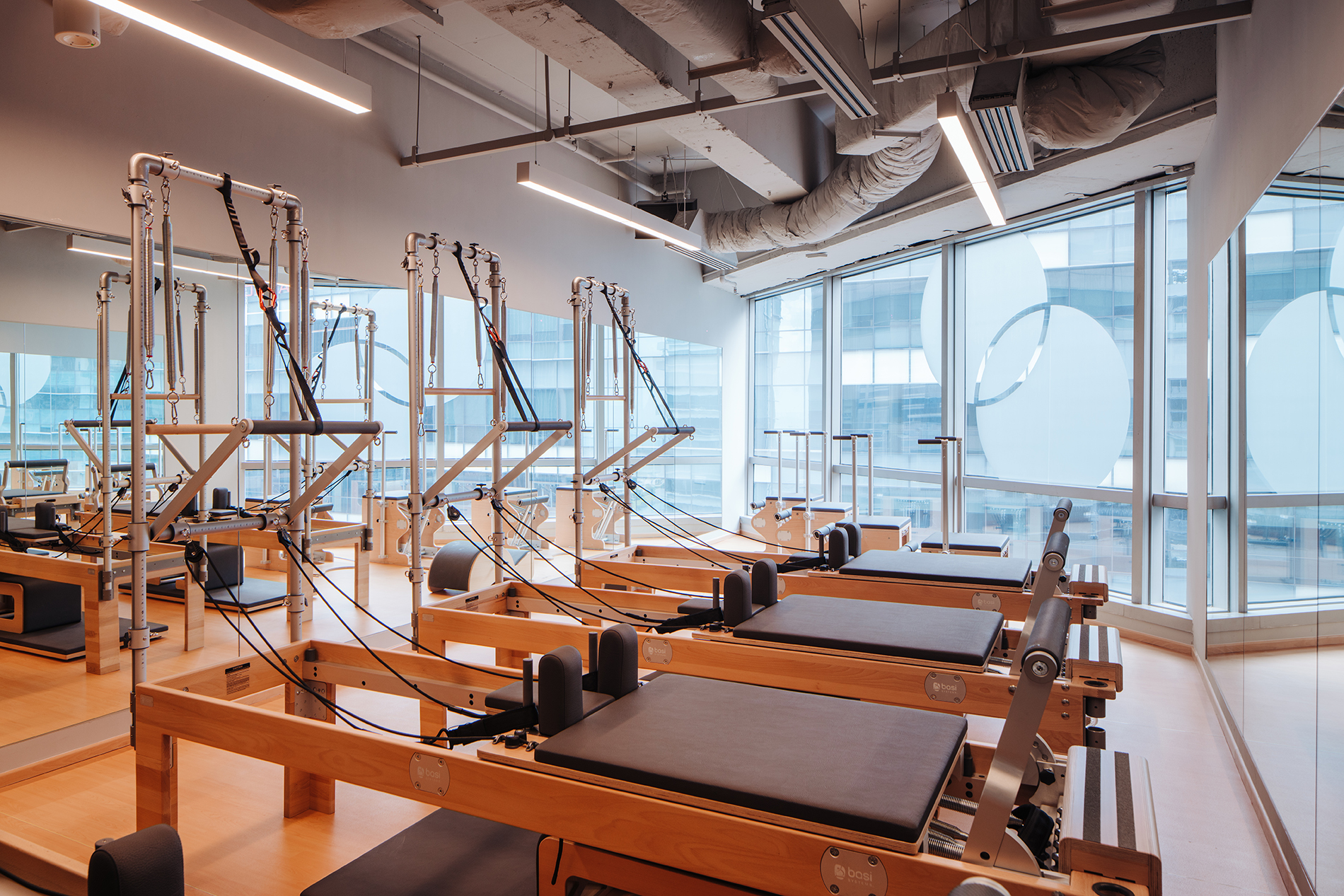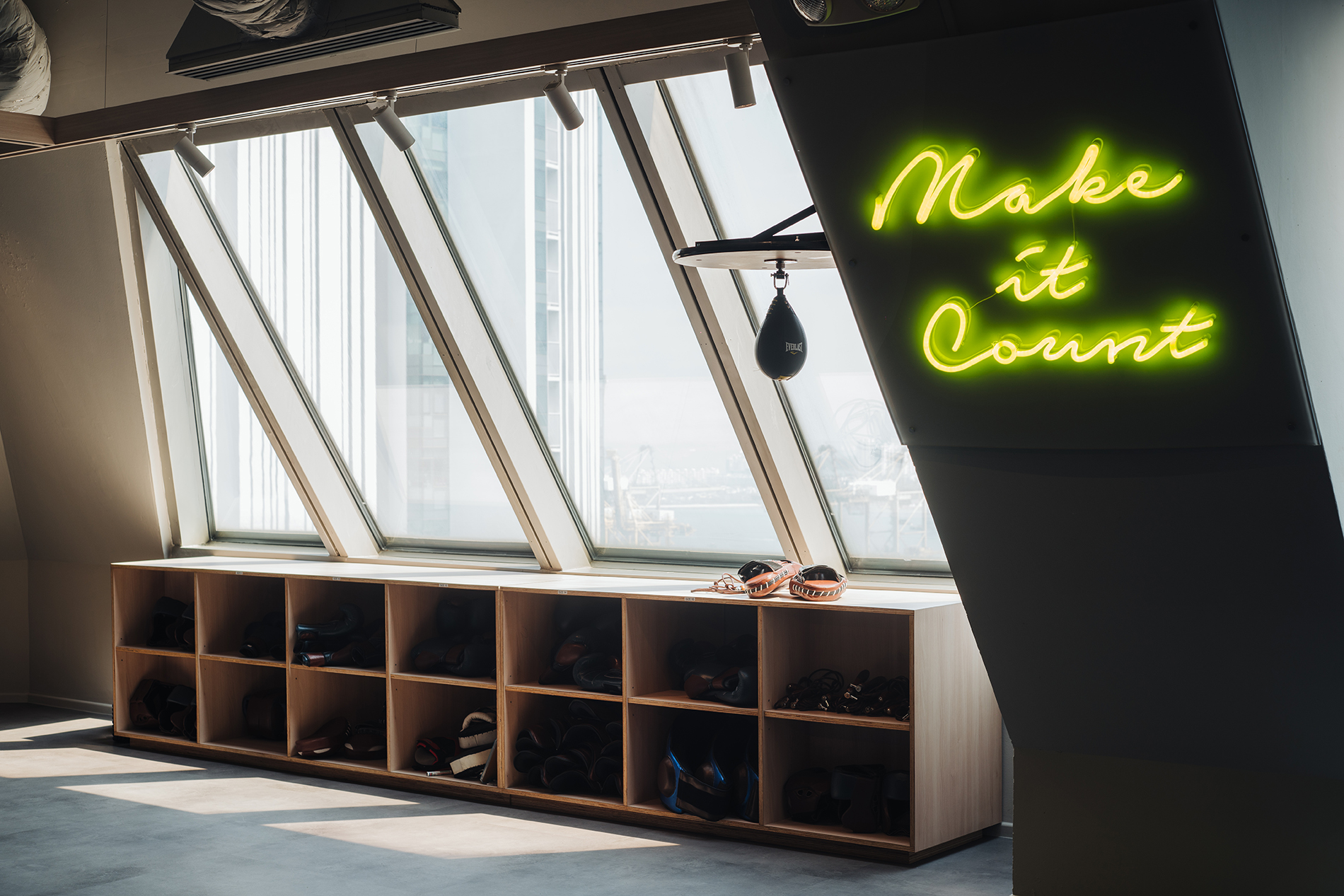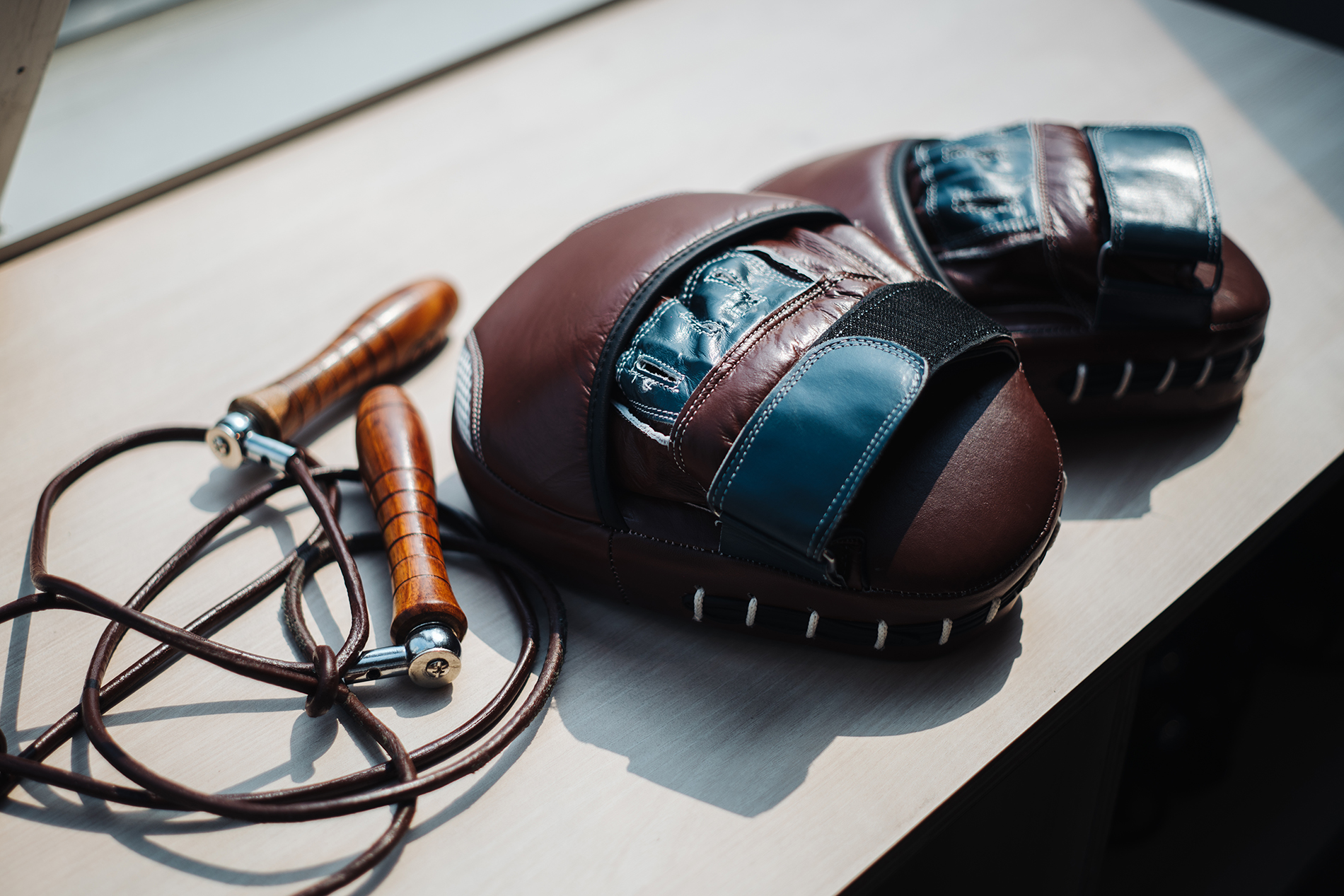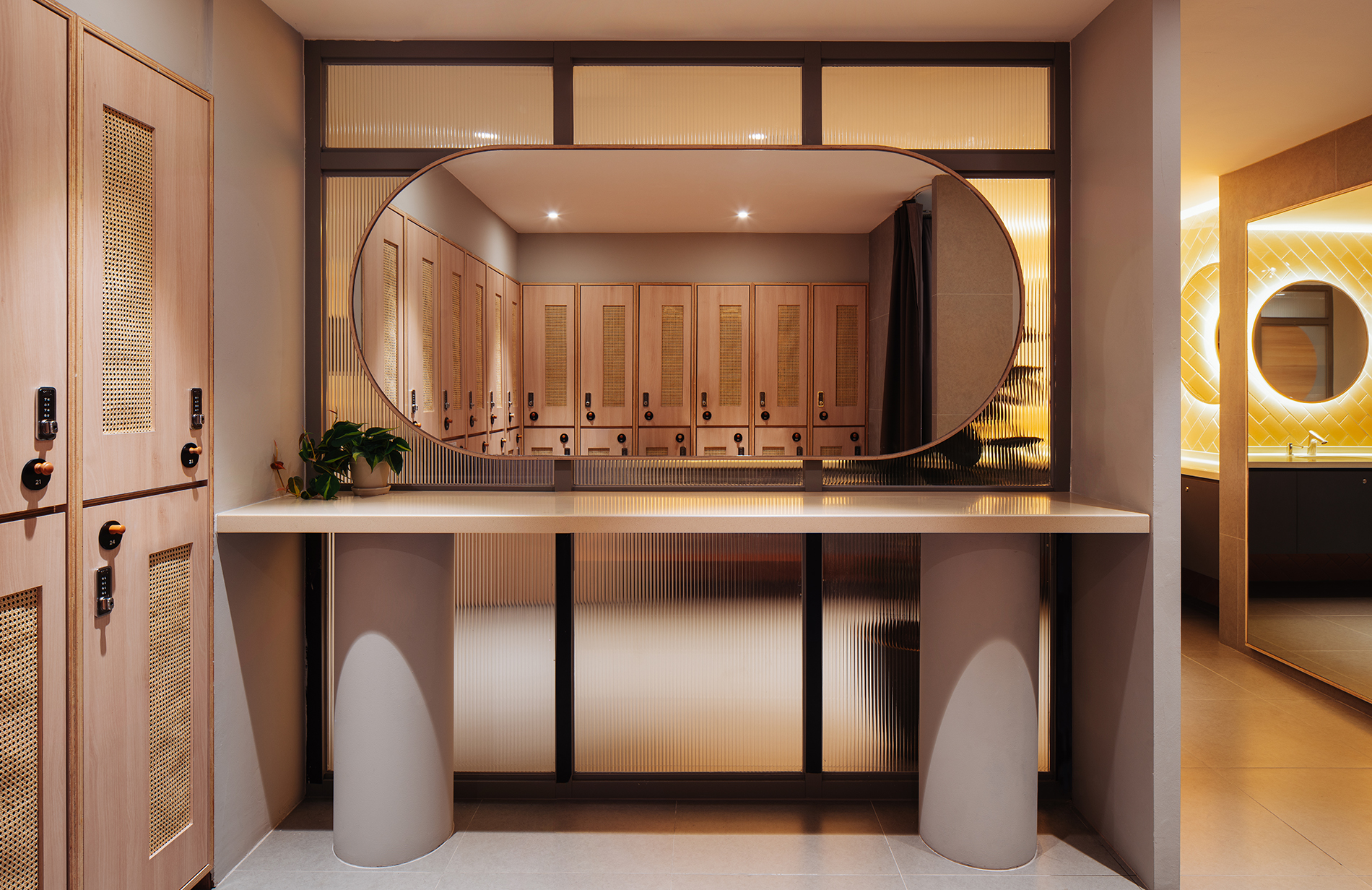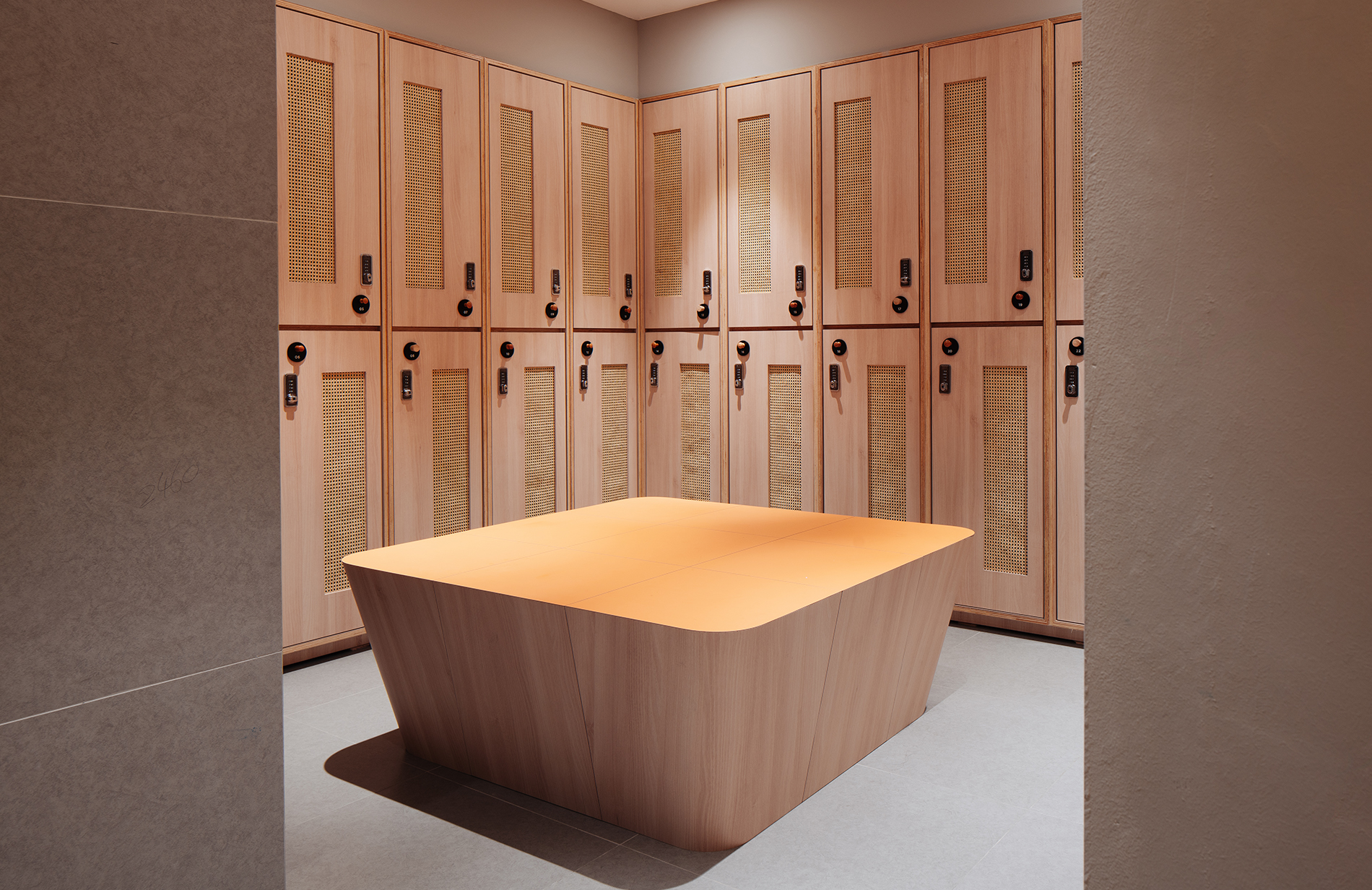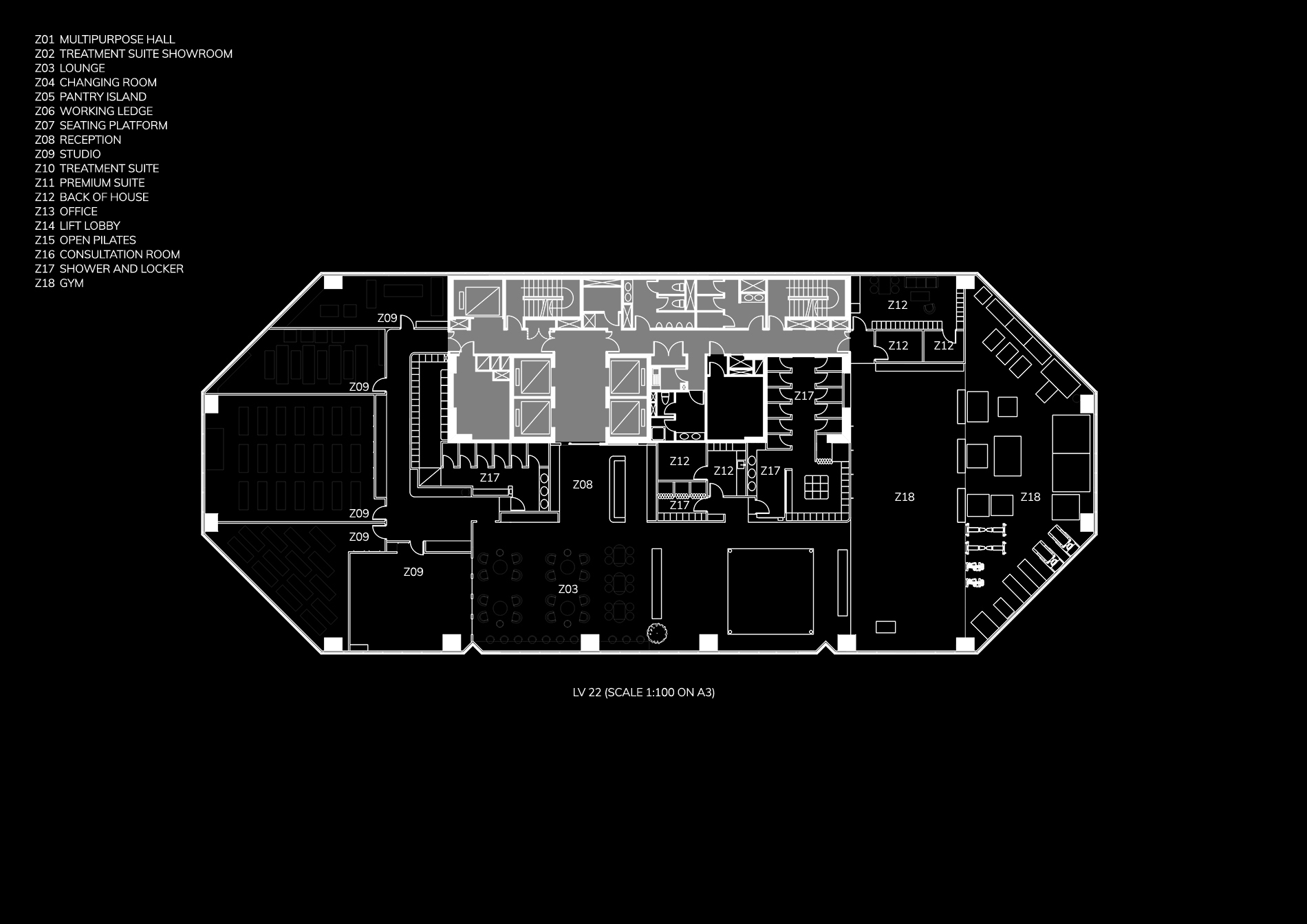 The brief was to create a collaborative fitness and wellness space in Singapore. It is a place that brings both fitness trainers and wellness professionals together as one community. The name Core Collective was developed to reflect both the focus towards the betterment of people's lives and the diversity and coming together of the various disciplines in the fitness and wellness community. The design of the space is an attempt to translate the Brand values of Empowerment, Community, Betterment and Care into a series of spaces and programs. The spaces are designed in varying scales, from the small to big, quiet to loud, low to high energy, catering to the wide range of activities and events. We hope to create an environment that is conducive for individuals to find both their core interest and collective synergy with the community.

It was originally an office with an open plan, with the lift and services core. We kept the existing ducting and services, and where exposed, we gave it a fresh coat of paint. Within this shell, everything is new. Level 1 studio being on the ground floor, is the most public facing space. It is designed as a multi-use studio and event space. Level 21 houses the private consultation rooms and is designed to be calmer. Level 22 has the higher energy programs, accommodating variety of studio spaces, open training area and a boxing ring.
Upon entering the various floors, the reception and lounge areas form the central pivoting social & working space. The studios, consultation rooms and training areas flank both sides via corridors that are visually demarcated with arch-like portals.

Core Collective holistic approach mirrors Asian philosophy on well-being. The project celebrates honesty in material by enhancing the beauty in natural texture and tone. We use an earth tone to create a calm base, and added Asian influenced elements such as rattan, glazed tiles and terracotta tiles as highlights to create nodes and vistas within the space. Most of the healthcare equipment are from specialist suppliers. For the customised pieces we had a booth seating with integrated planter and worked with a landscape supplier to create a little cosy and conducive discussion corner. Alongside the booth is a rattan partition that is hand crafted by a local rattan furniture maker. We also worked with local artists that created wall murals for some areas. For carpentry, we explored using a variety of knobs to create a layer of individualism and fun.
DISCIPLINE
INTERIOR & GRAPHICS
TYPOLOGY
OFFICE/CO-WORK & HEALTH
TEAM
Tiah Nan Chyuan, Lee Hui Lian, Foo Limay, Susanne Teng, Sarah Lew
COLLABORATORS
Photographer: Studio Periphery&nbsp