Air House
A home of many spaces, where every room is filled with an abundance of natural light and cross ventilated, created through the simple yet disciplined gesture of inserting a continuous air well into its center.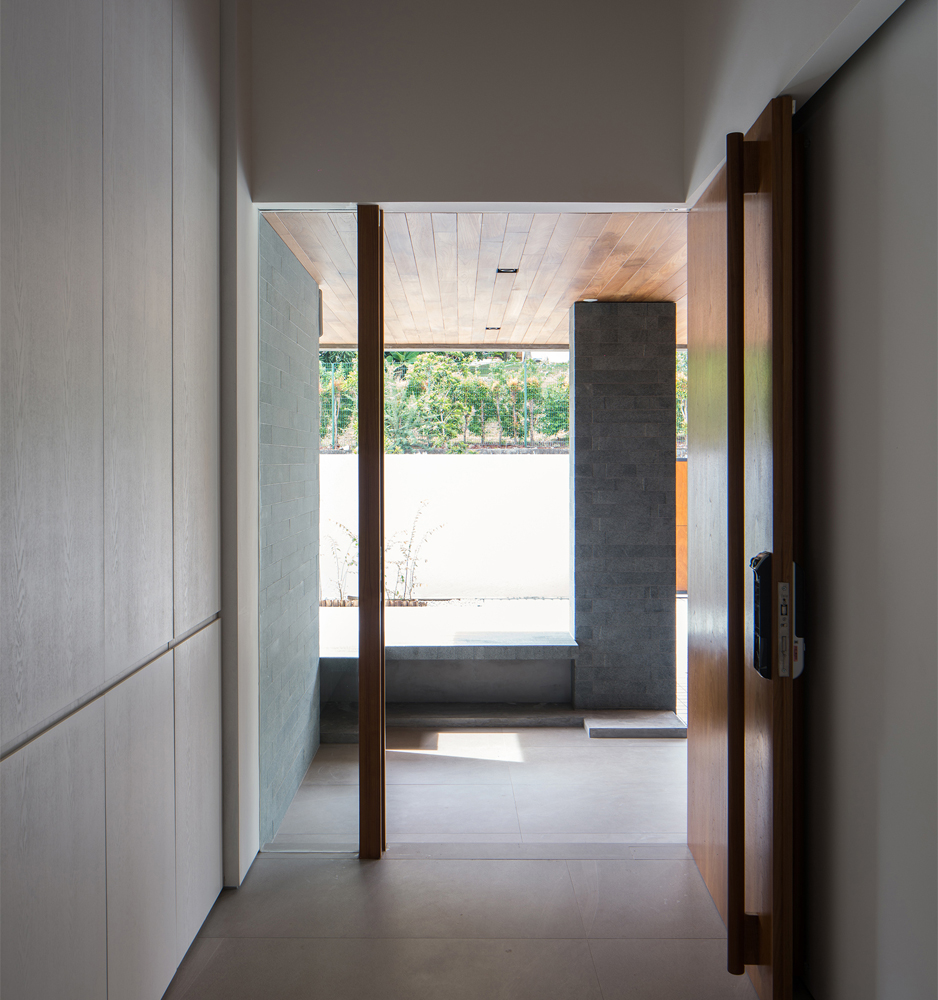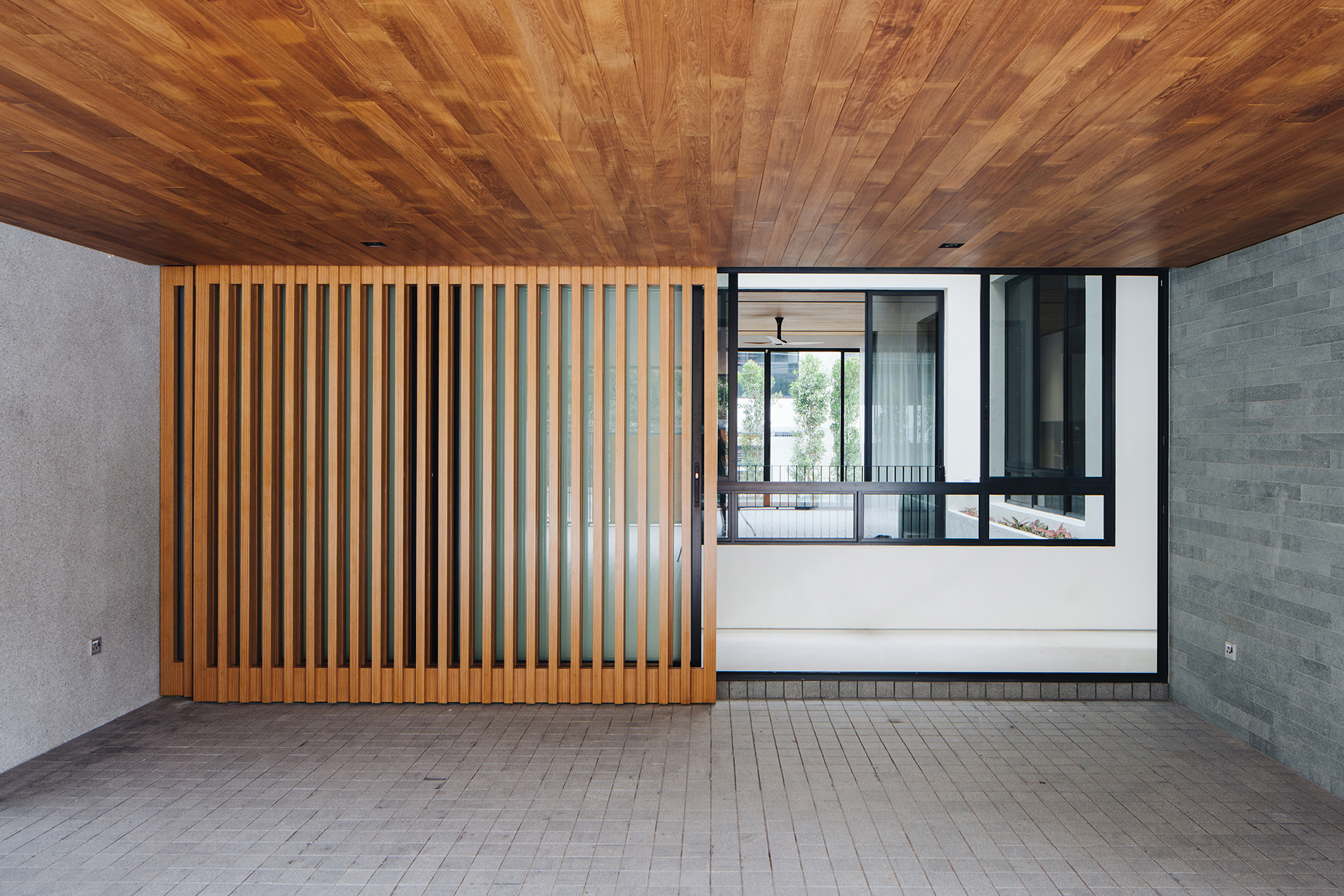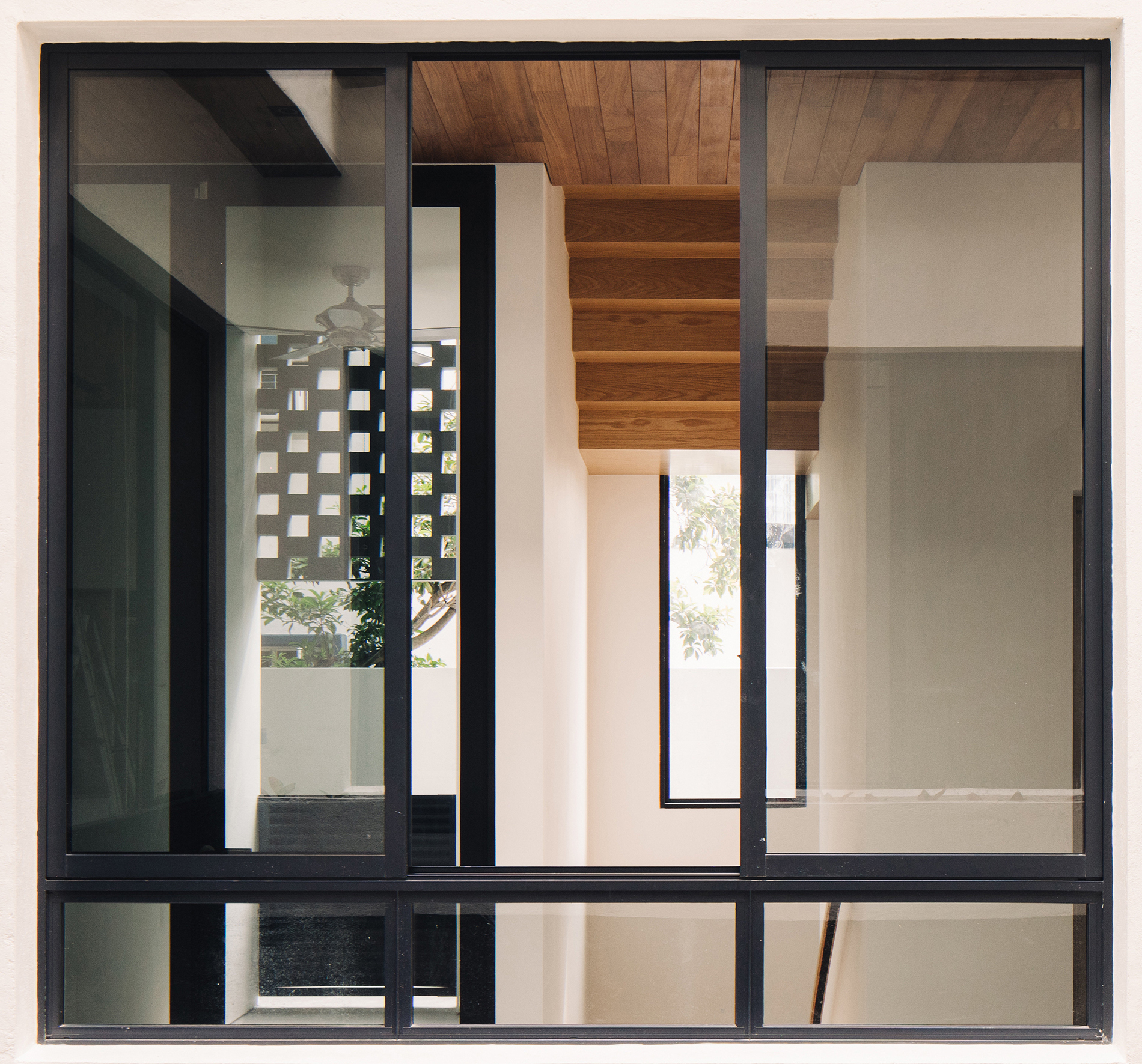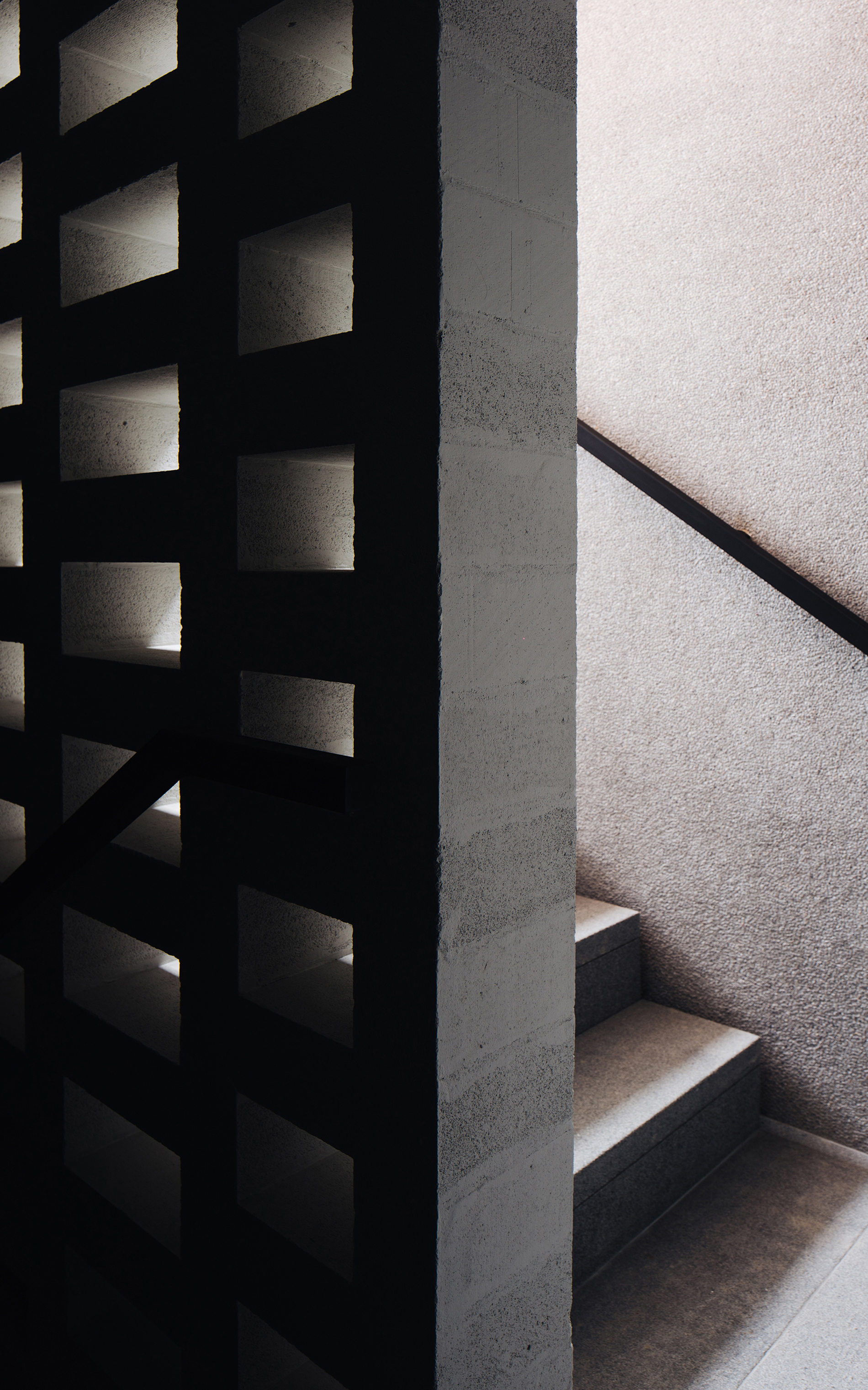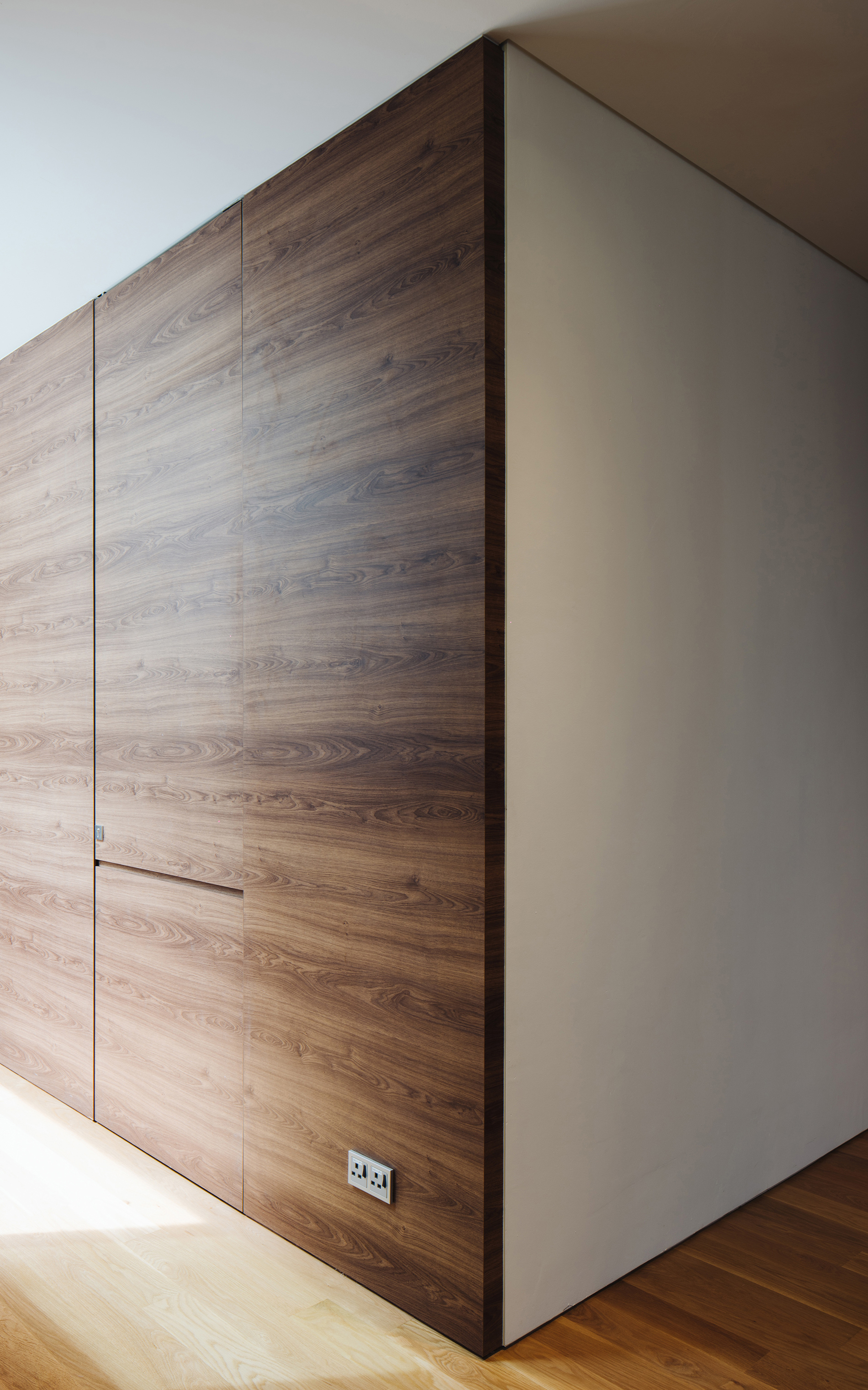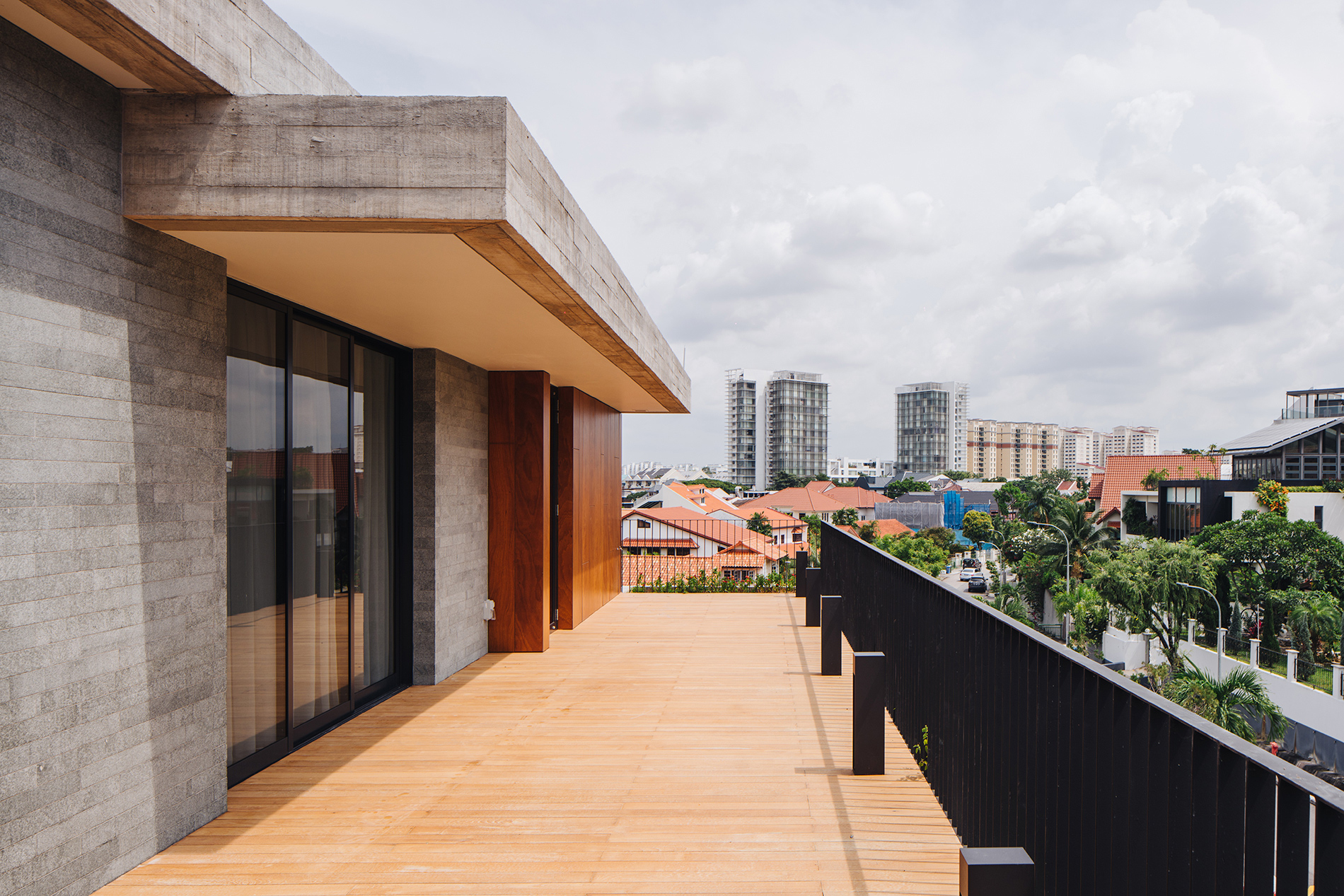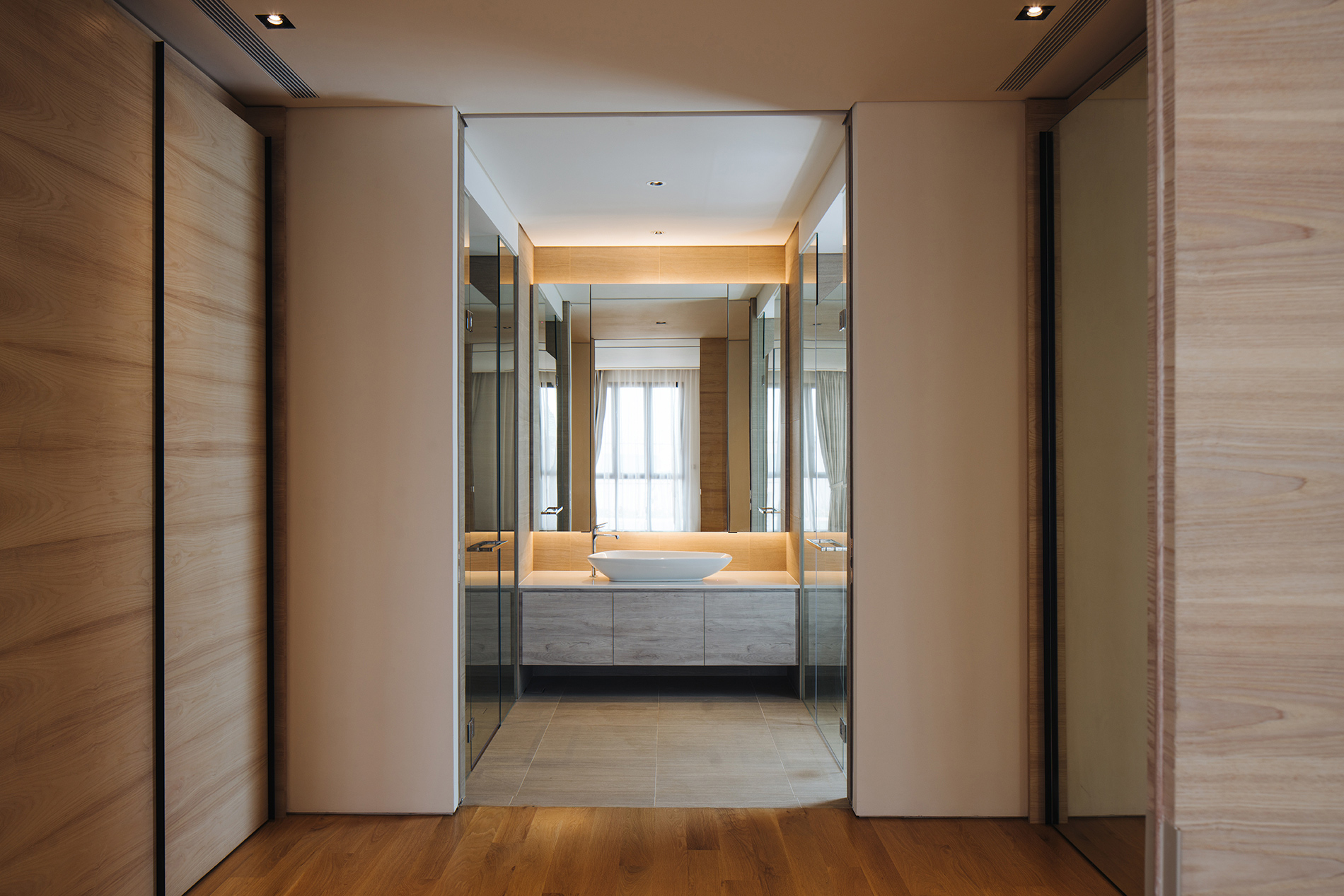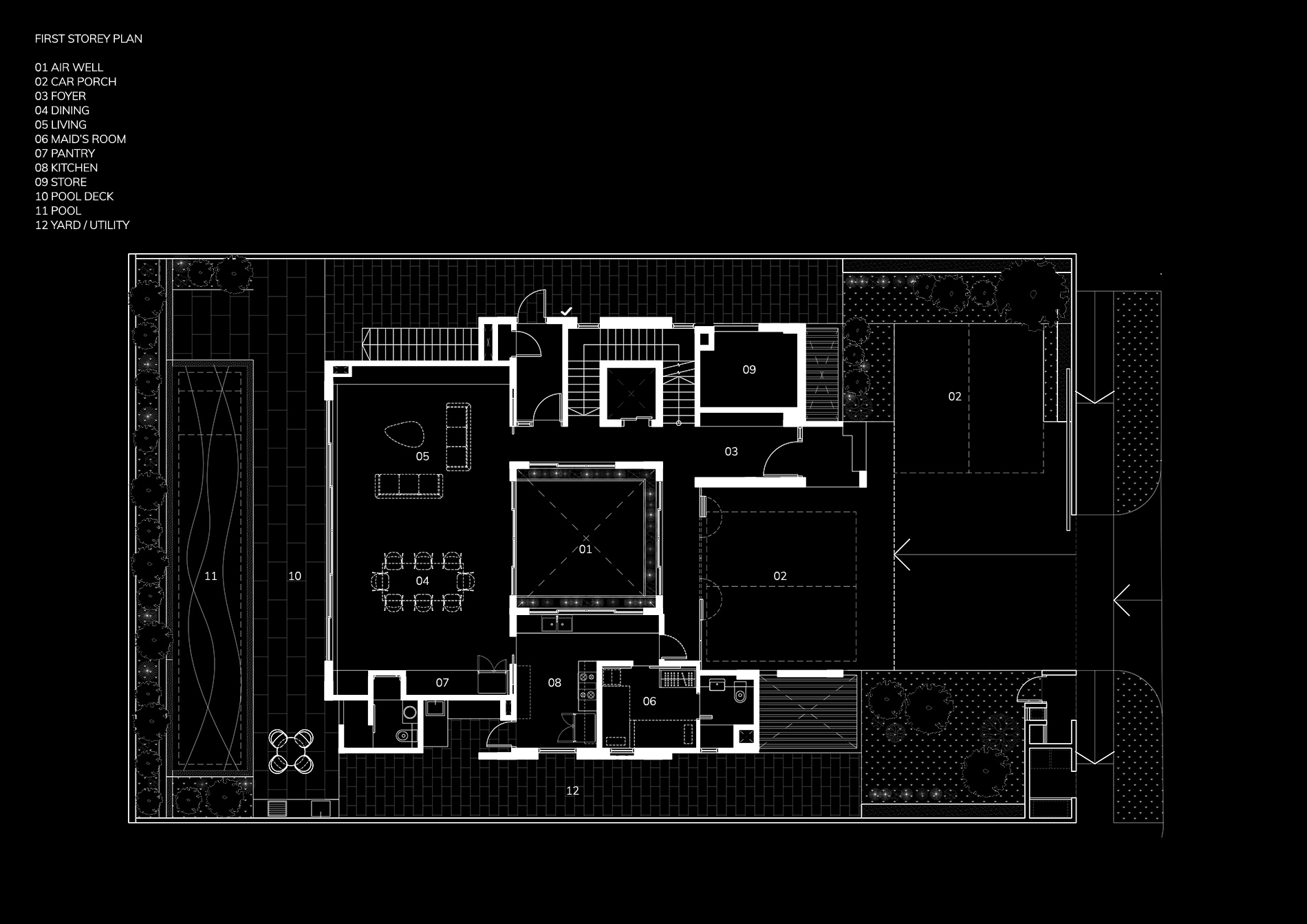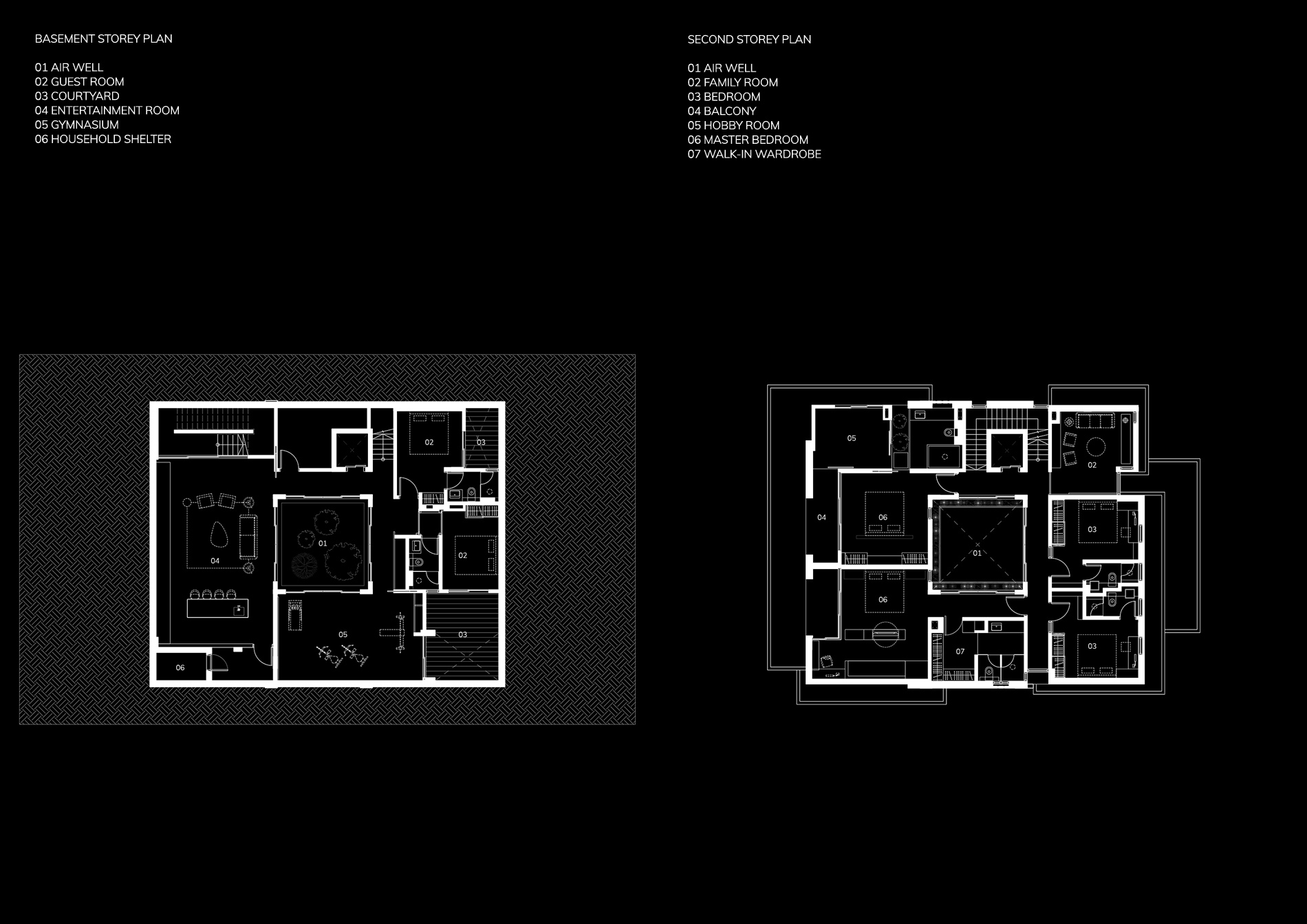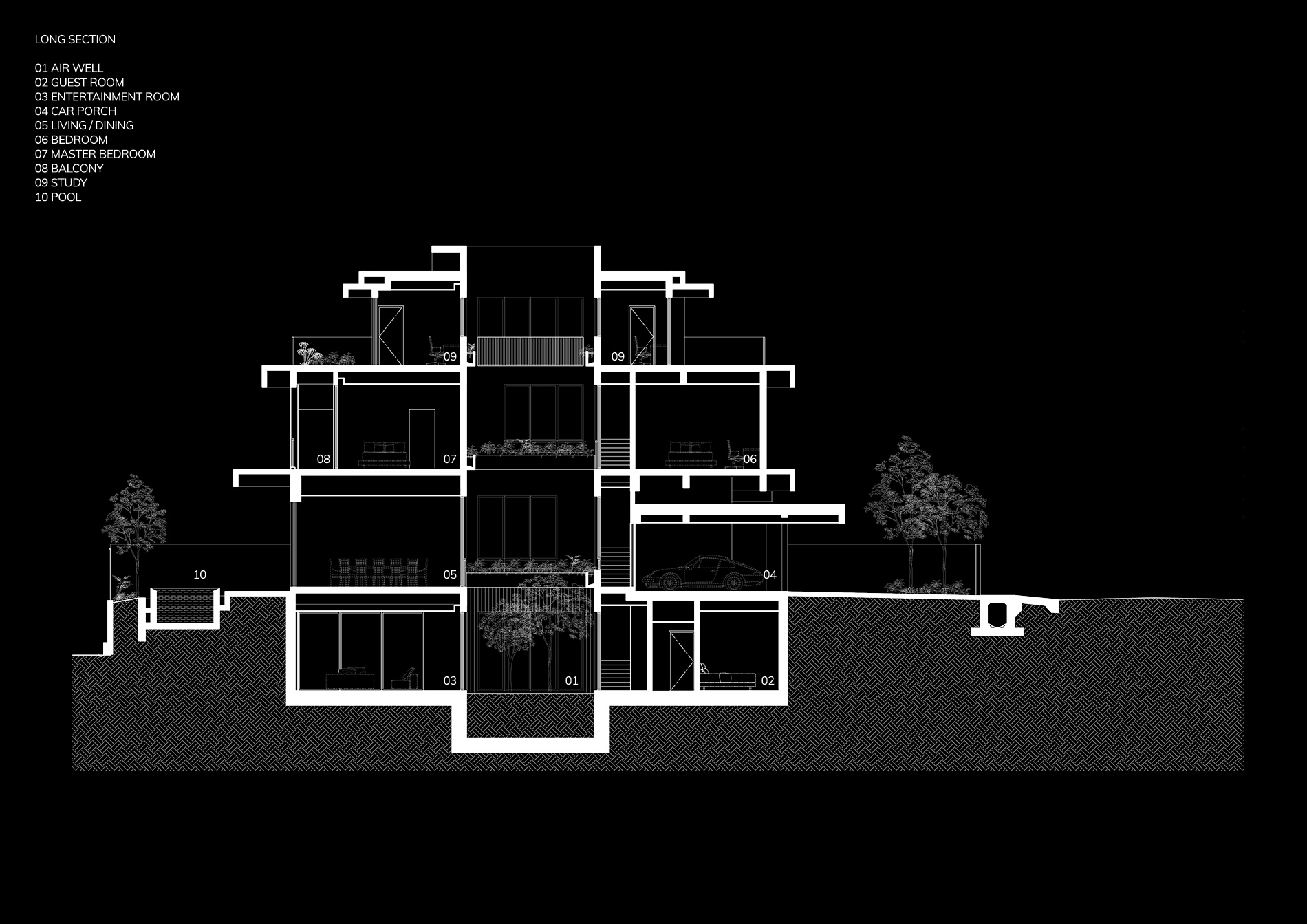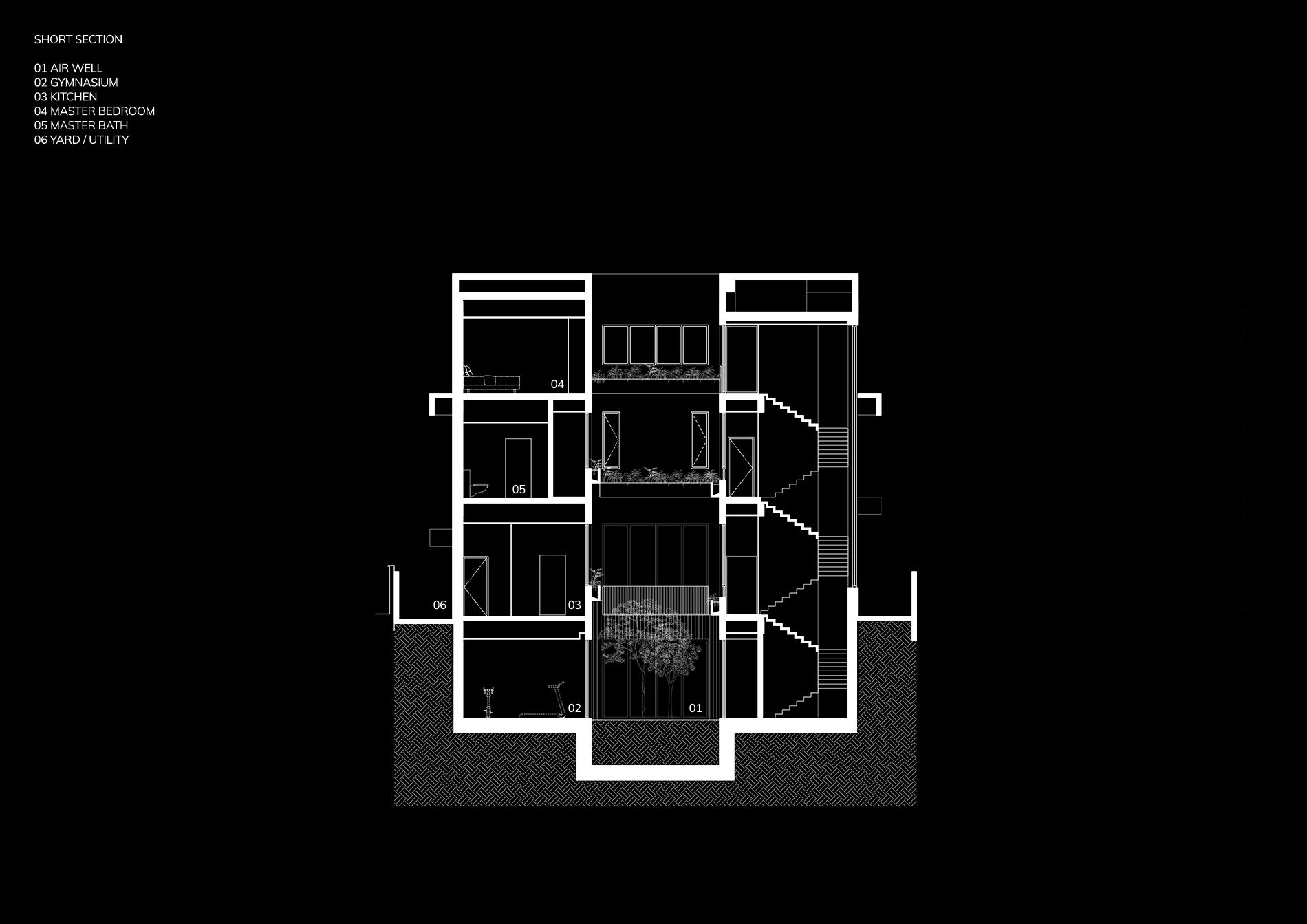 The line between efficient utilisation and aesthetic consideration of space is a fine line to walk. This was one of the key considerations in Air House, which sits on a site which results in a buildable area that is almost a perfect square. Within this footprint, there were a variety of spaces to be considered and catered for. This necessitated the construction of a substantial built-up, extending to include the provision of a basement level.

To strategically engage the site, we first conceptualized the house as a cube. A central air well was then introduced at its core, extending all the way into the basement. This allows the cubic volume to be maximised in terms of floor area, while ensuring that all the necessary rooms are well lit and well ventilated. The air well also allows for visual connection across the entire house, creating a sense of wholeness despite its generous sizing and 4-storey height.

The main circulation corridor is wrapped around the air well, so that floor area is prioritised for functional spaces. Simultaneously, windows and terrace access on the attic floor are attached to this circulation route at the stair core and particular points, so that light and air flow through the house, retaining the house's connection to natural elements.
As Air House is mostly inward looking, the exterior is articulated as a composition of boxes and terraces, playing with a variety of materials and finishes. The façade thus gives Air House the privacy its occupants needed, while softening the structural mass through its depth of layers and assembly of textures. Internally, planting was introduced throughout the deep air well at various levels, culminating at the courtyard, creating the atmosphere of a secret oasis within the home.

Through its form and mass, Air House displays a sense of strength, while simultaneously exuding lightness through its carefully considered proportions, materials and engagement with nature. The result is a house that is powerful, yet not overpowering, and a home that aims to serve as a sanctuary for its inhabitants.
DISCIPLINE
ARCHITECTURE & INTERIOR
TEAM
Tiah Nan Chyuan, Teo Guan Sin, Benedict Tay, Hu Xin Wen, Janice Chu, Michelle Lim
COLLABORATORS
Architect & Interior Designer: FARM Architects Pte Ltd | Photographer: Studio Periphery&nbsp
This project is designed and realised by FARM Architects.