Terrace Typology: Study 03
Varied landscapes
Our Housing Typology Study is a series of schematic explorations into how a singular plot of land can yield various design outcomes, by focusing on different thematic concerns. In our third instalment, the schemes experiment with leveraging ground and situating planes, creating a variety of landscape experiences.


DIAGRAM

CROSS SECTION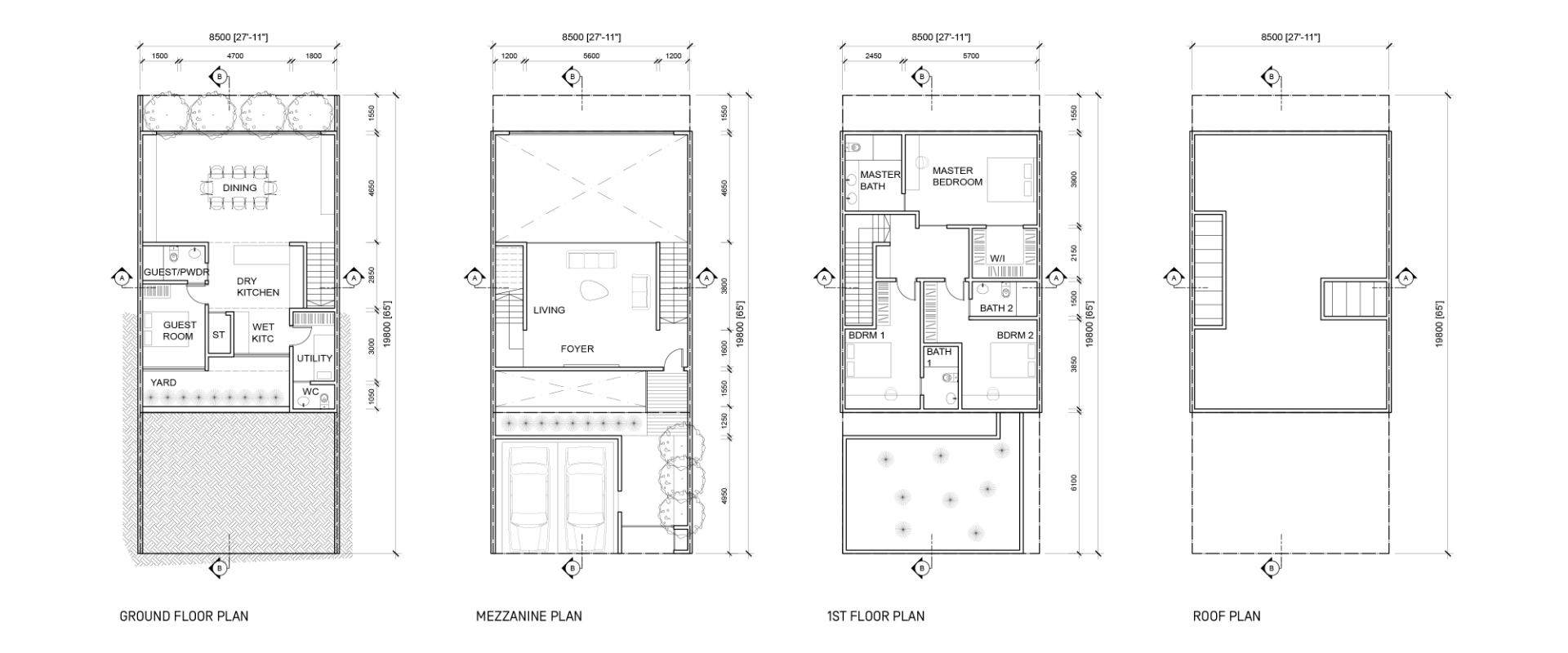 PLAN
Slope House posits a particular situation, where the topography can be harnessed to create a living space that expands vertically downwards from the entrance area. Rather than the hindrance, the slope becomes an opportunity for creating intimacy with and awareness for nature, and the framing of landscapes from a different perspective.

DIAGRAM

CROSS SECTION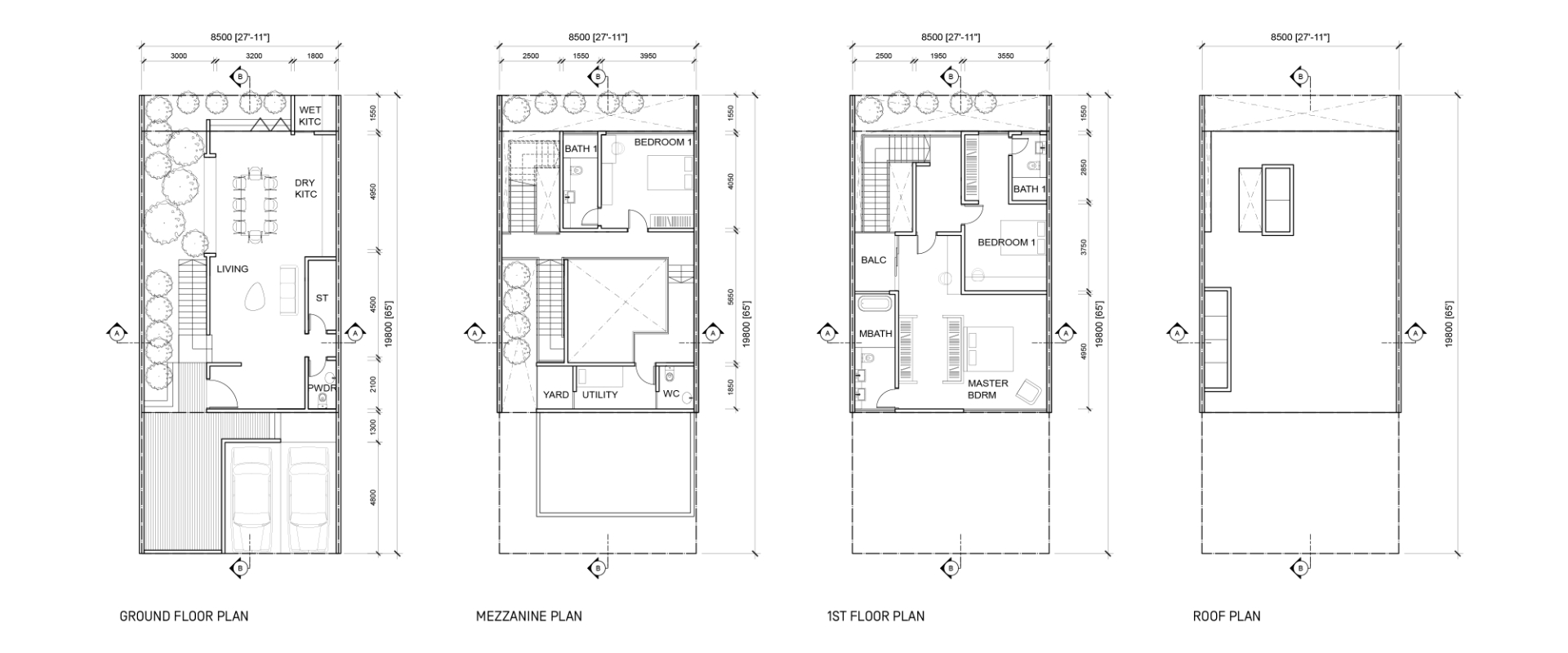 PLAN
The party wall's structural mass is reclaimed by nature in Garden Wall House, via a vertical garden along the house's length. By setting the residence back from the garden plane, landscape, light—necessary for both plant and human occupants—and privacy can be introduced into plots short on floor area and breathing room between neighbours.

DIAGRAM

CROSS SECTION
PLAN
The profile of Stepped Terrace House is teased out at each level to introduce wide, abundant planters. Each terrace functions as landscape and open-to-sky areas on its immediate level, and doubles up as sun-shading for spaces below. Recurring greenery blurs the line between house and topography, taking advantage of built structure to reinforce a connection with nature.
*Note – This study is an extraction of our projects, and is part of a series of studies conducted with Gamuda Land.
BEST WHEN TAKEN WITH A PINCH OF SALT.
PLEASE EMAIL
FARMACY@FARM.SG
WITH YOUR FEEDBACK, OR IN CASE OF ANY INACCURACIES.
REF. NO.
INSIGHTS-007-TERRACE-HOUSING-03-LANDSCAPE
CONTRIBUTOR(S)
TEO GUAN SIN, TAN QIAN ROU