Over the years, FARM has amassed a number of considerations and curiosities, surfaced through our projects. FARMACY is a repository for those thoughts and experiences. It is a space to gather, develop and share ideas or information encountered in our work. Through FARMACY, we hope to examine the trajectories of design hinted at today, contributing to a continuous discourse on topics intertwined with our industry and practice.
FIELD-NOTES-003
A guide to newsprint ad sizes
Skeptical about old-school print ads? Newsprint advertising has always been a key platform for enterprises to promote their products and services. Each section of the newspaper—be it the sports section, lifestyle section or business times—reaches out to different target audiences. Identifying the appropriate market segment for your ads is the first step. Next is to choose from the various ad sizes and spaces on offer, but where do you even start? Here, we've compiled some basic information on the most common newspaper ad layouts, and their sizes.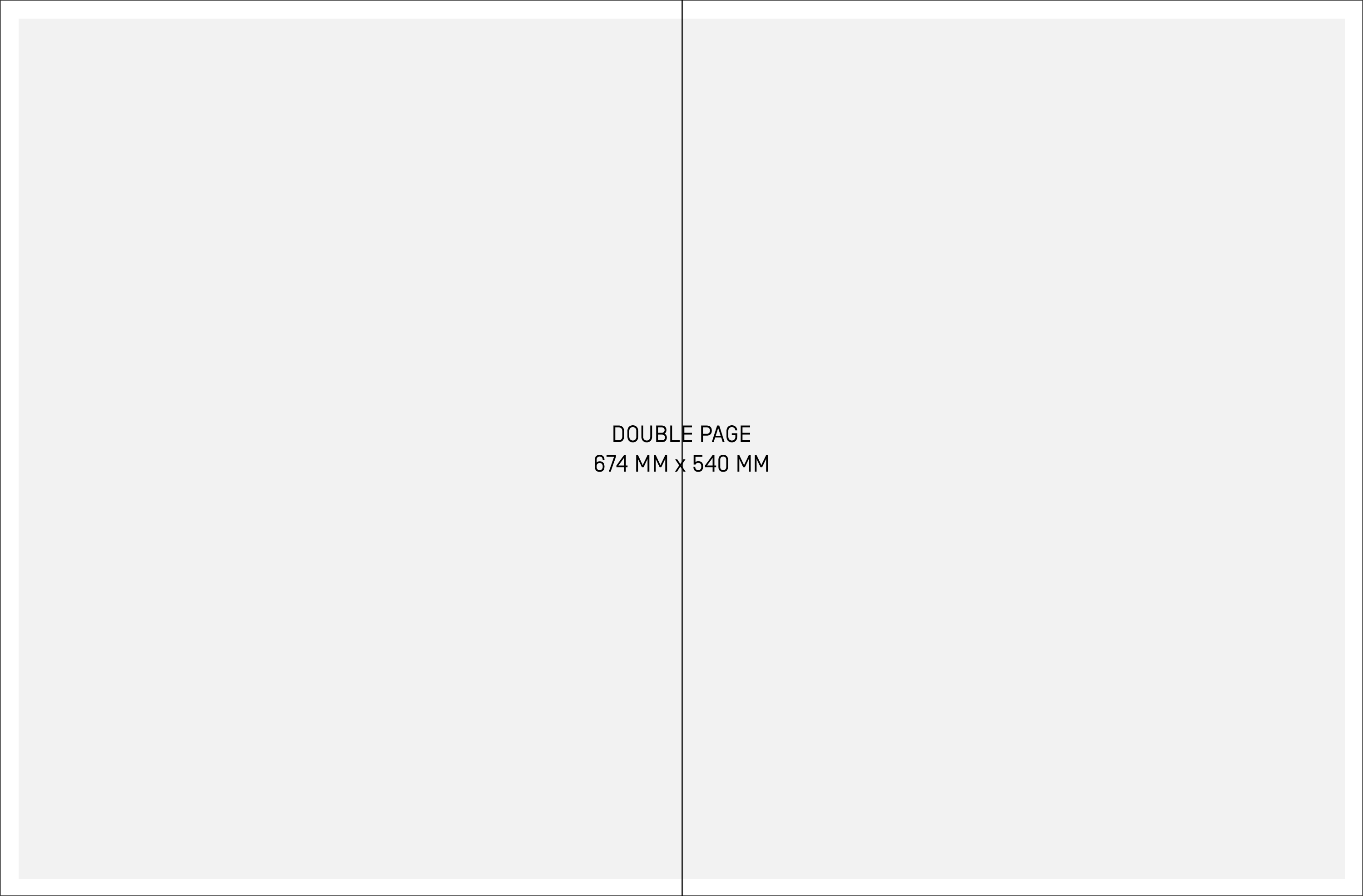 COMMON NEWS AD SIZES
---
DOUBLE PAGE (DP)
540 MM x 12 COL (674 MM)
FULL PAGE (FP)
540 MM x 6 COL (327 MM)
JUNIOR PAGE (BIG)
430 MM X 5 COL (273 MM)
JUNIOR PAGE (SMALL)
370 MM x 5 COL (273 MM)
HALF PAGE (HP)
270 MM x 6 COL (327 MM)
QUARTER PAGE (QP)
270 MM x 3 COL (162 MM)
Columns and grids
DIMENSIONS

A page consists of 6 columns. A spread is 2 pages, and has 12 columns in total. The inner margin is termed the gutter. The gap between the columns is called an alley.
· Gutter = 20MM
· 1 Column = 54MM
· Alley = 0.6MM
Terminology
SIZE
FULL COLOUR
ONE-SPOT COLOUR
BLACK AND WHITE
Double Page
DPFC
DP1C
DPBW
Full Page
FPFC
FP1C
FPBW
Junior Page
JPFC
JP1C
JPBW
Half Page
HPFC
HP1C
HPBW
Quarter Page
QPFC
QP1C
QPBW