Void House
Situated on a large trapezoidal plot tucked away at a cul-de-sac, the architectural leitmotif of this family home was to reverse the facades to create privileged interiors; spacious yet intimate in the unassuming depth of the house's cavernous volumes of internal patios.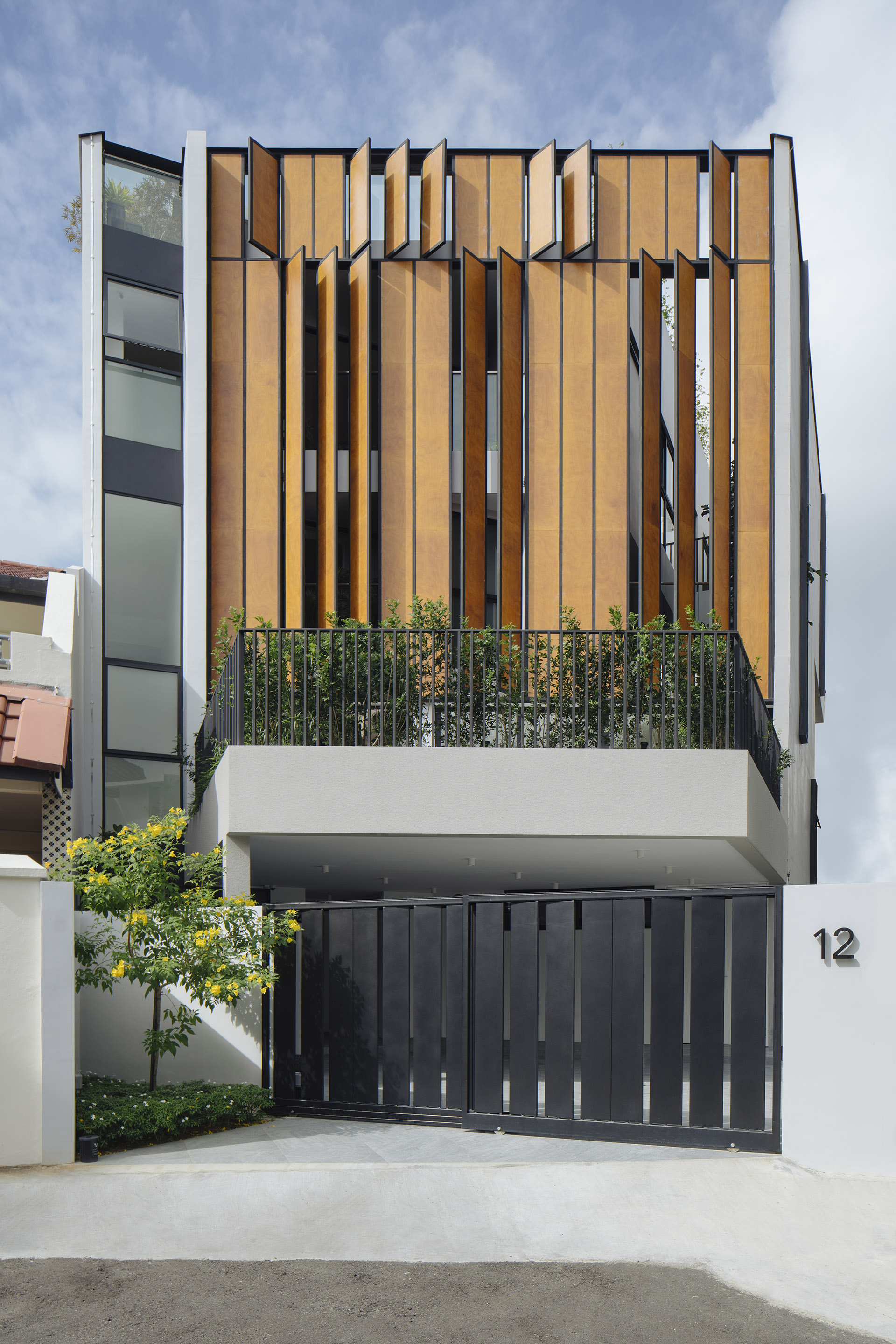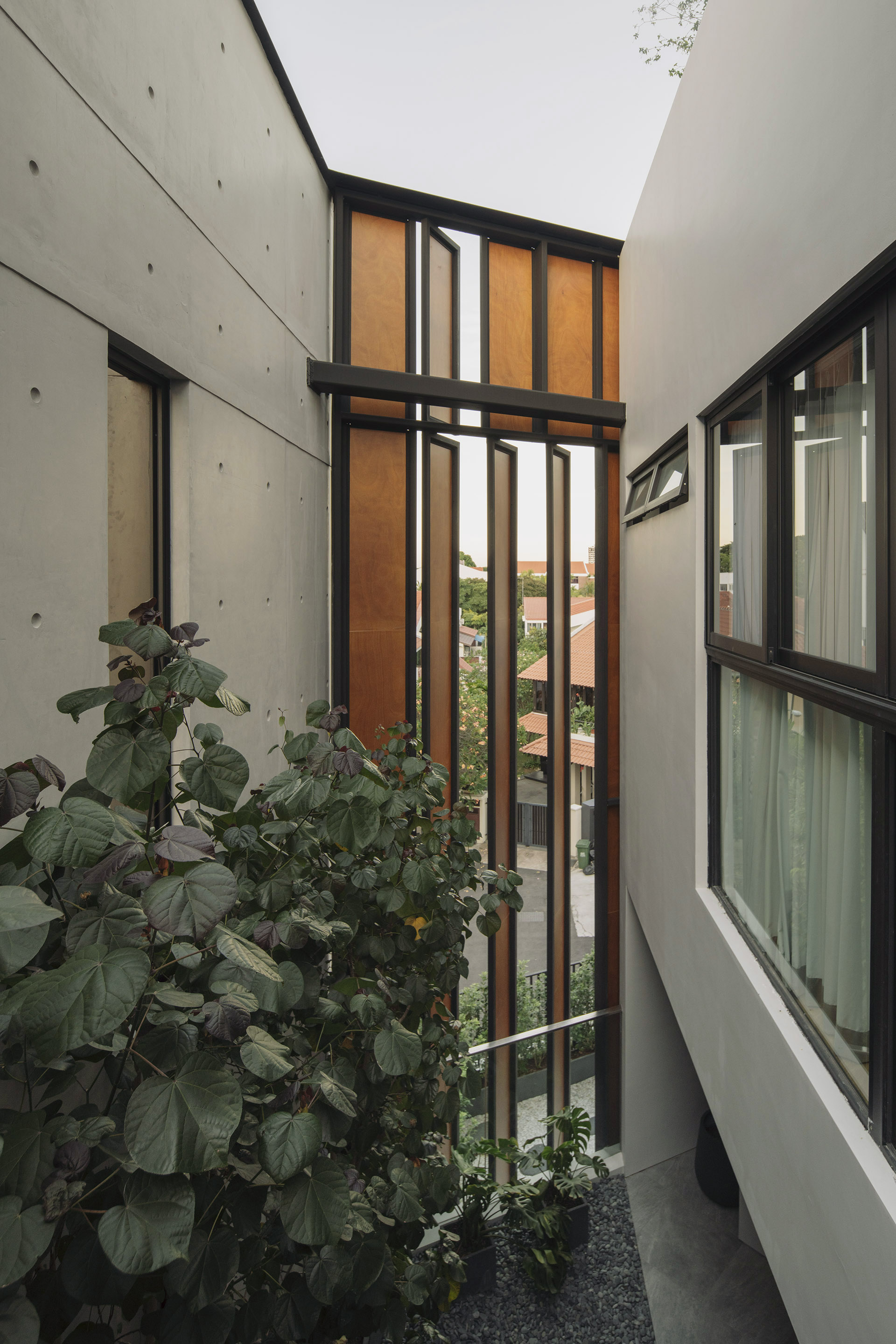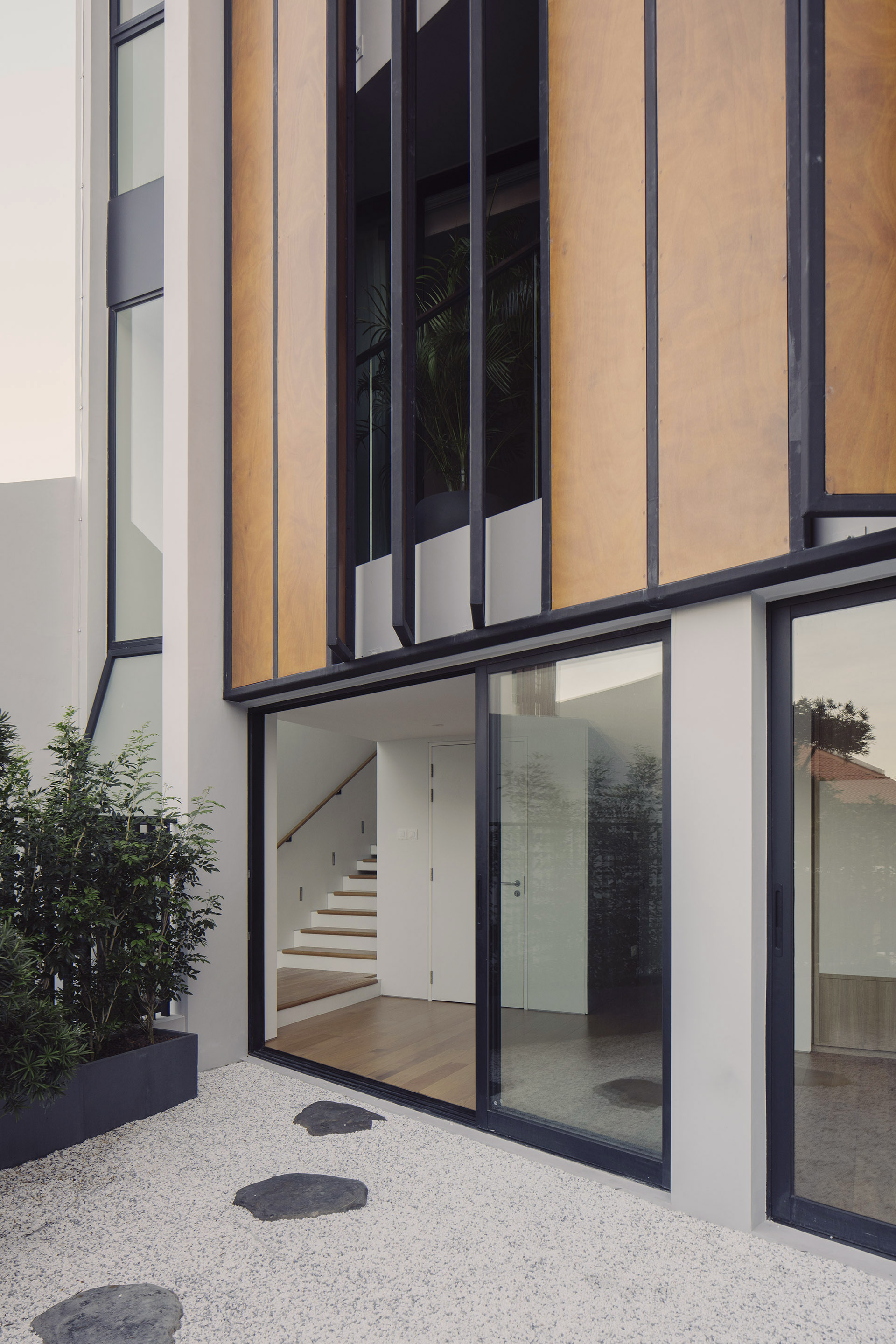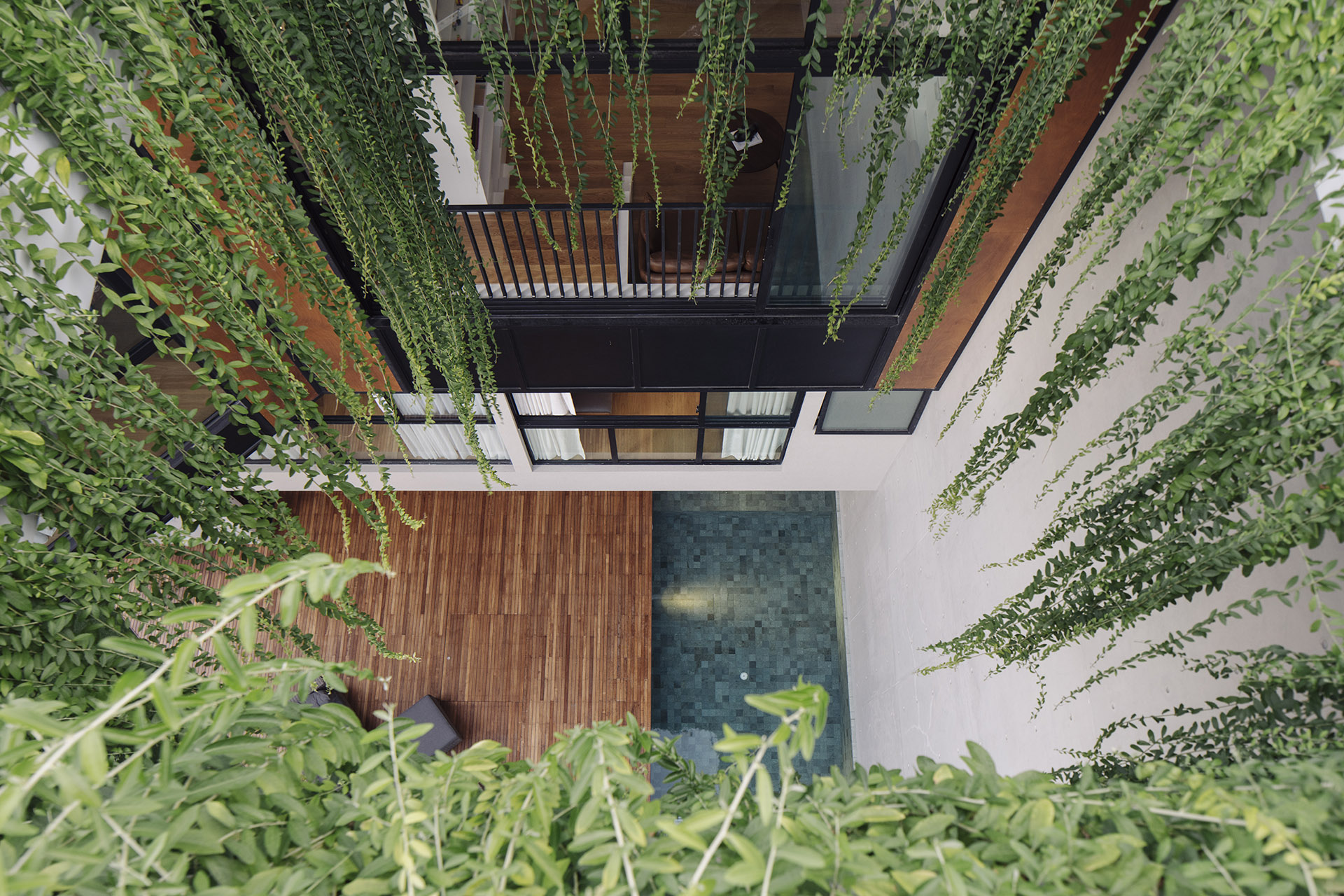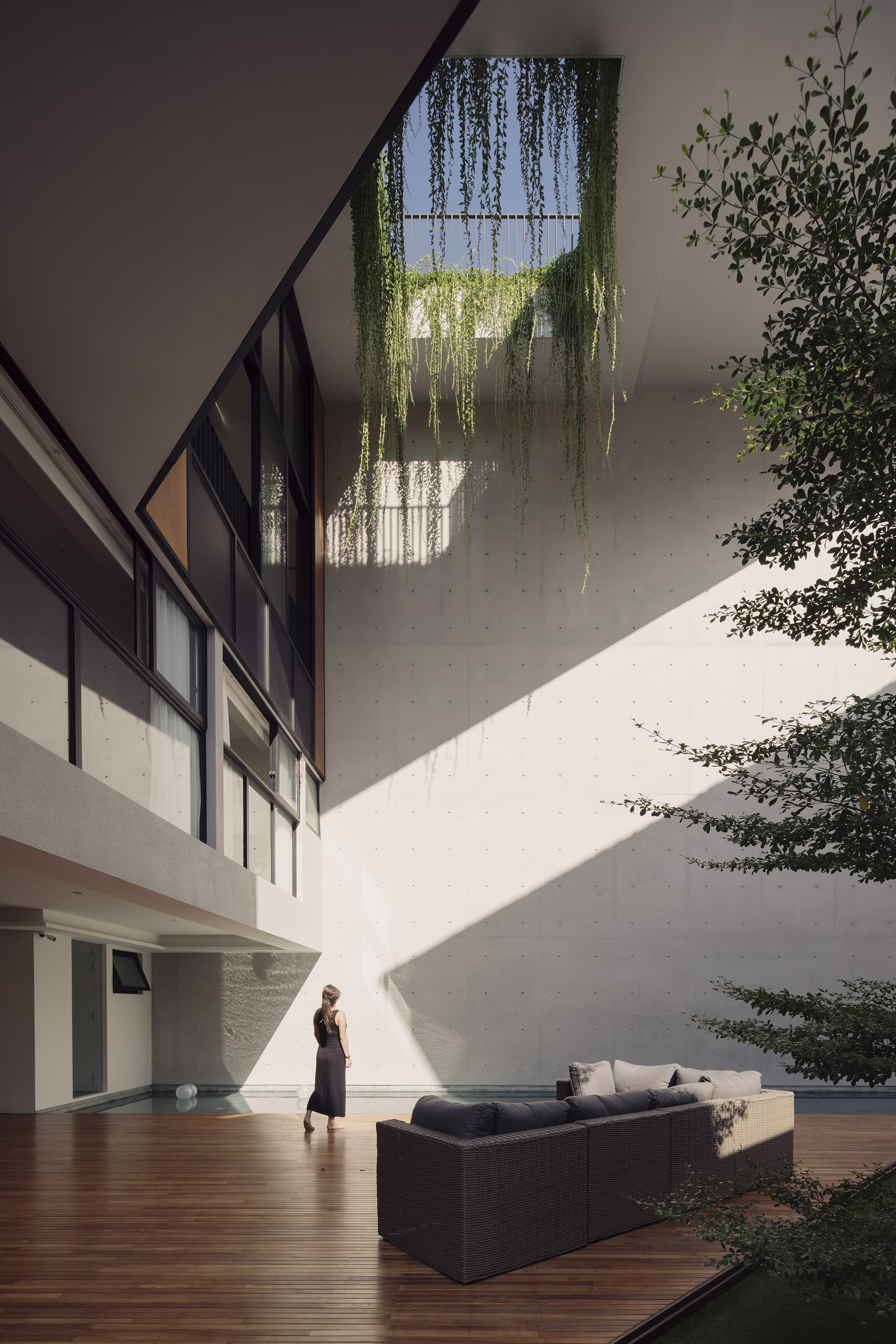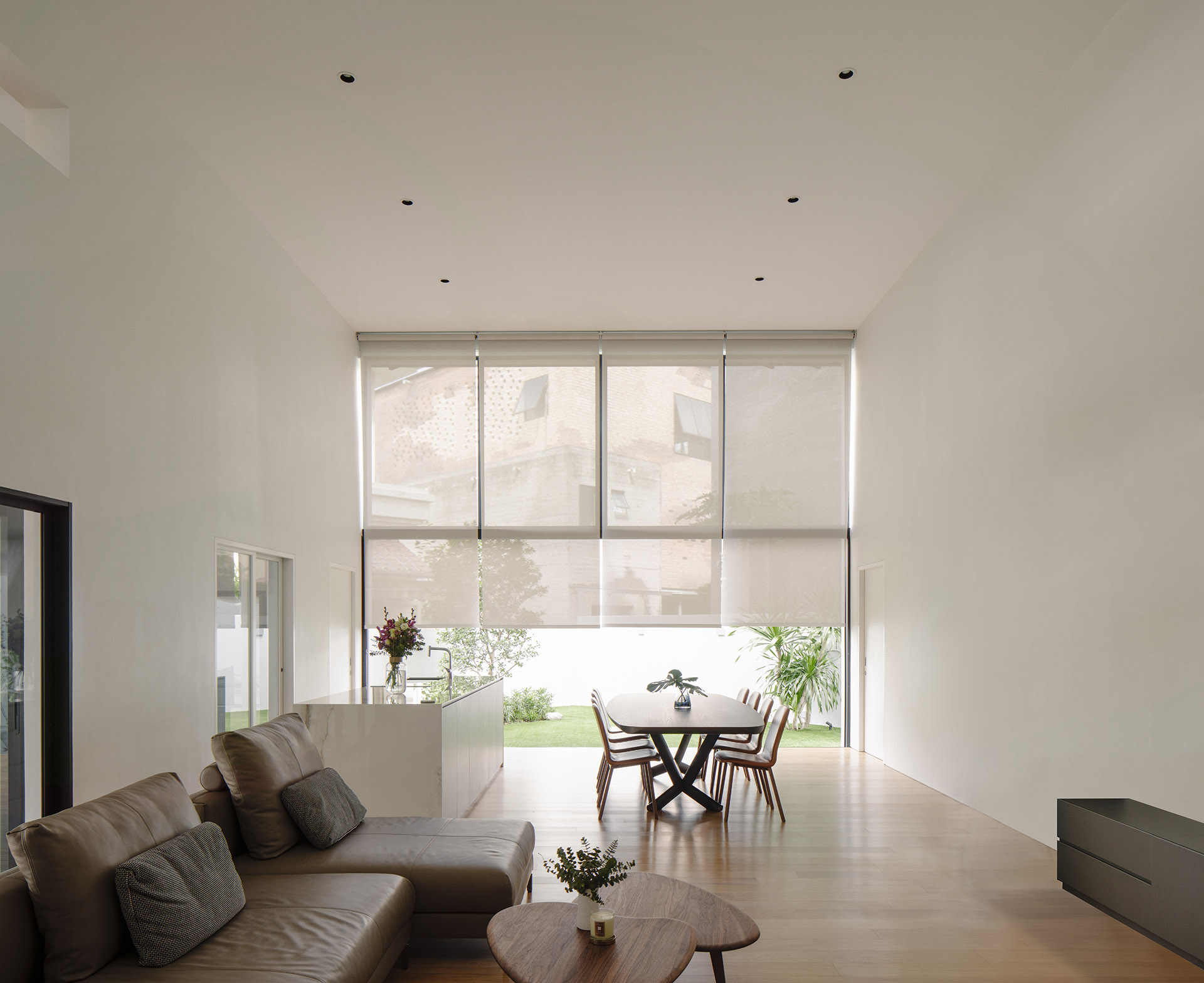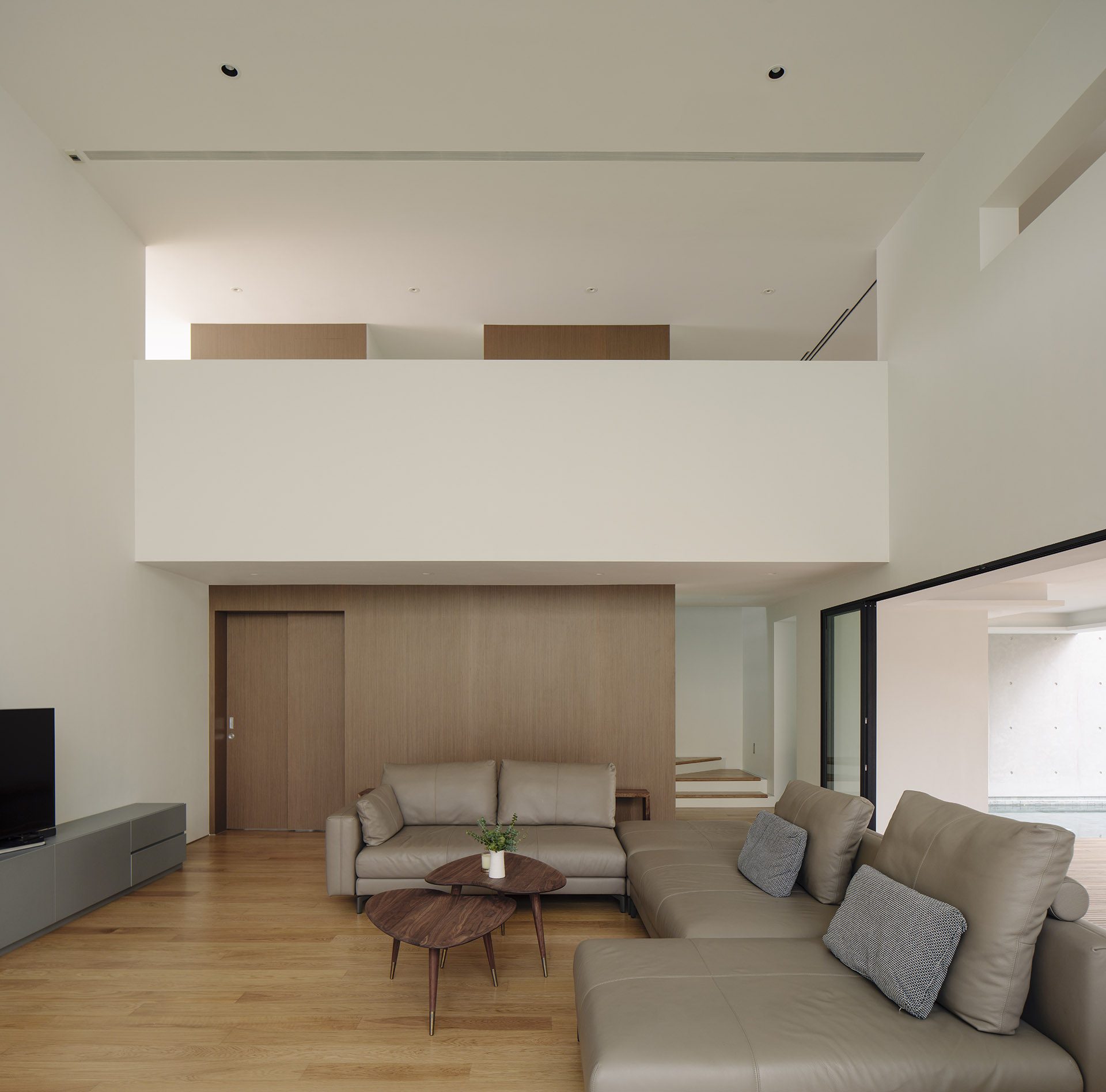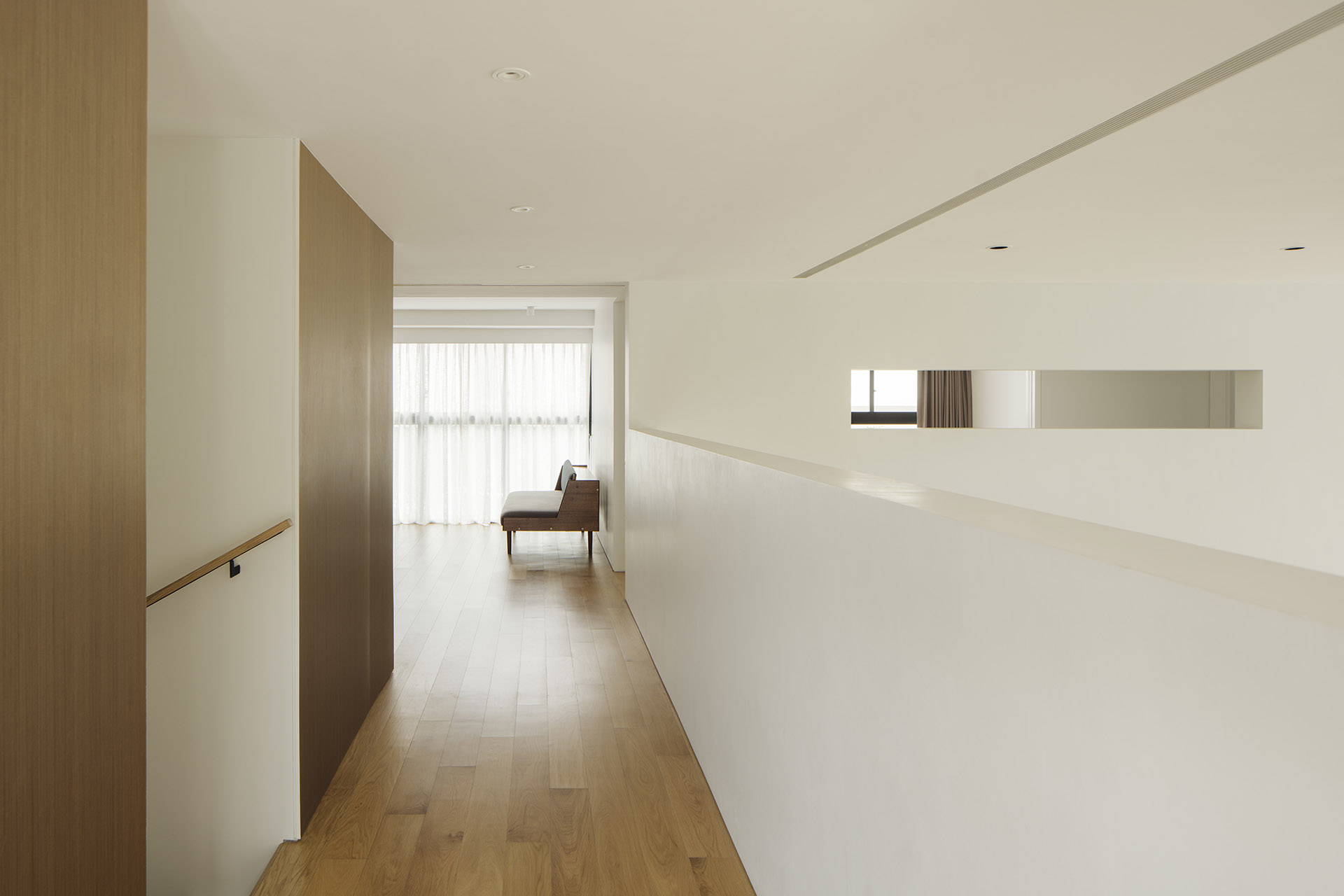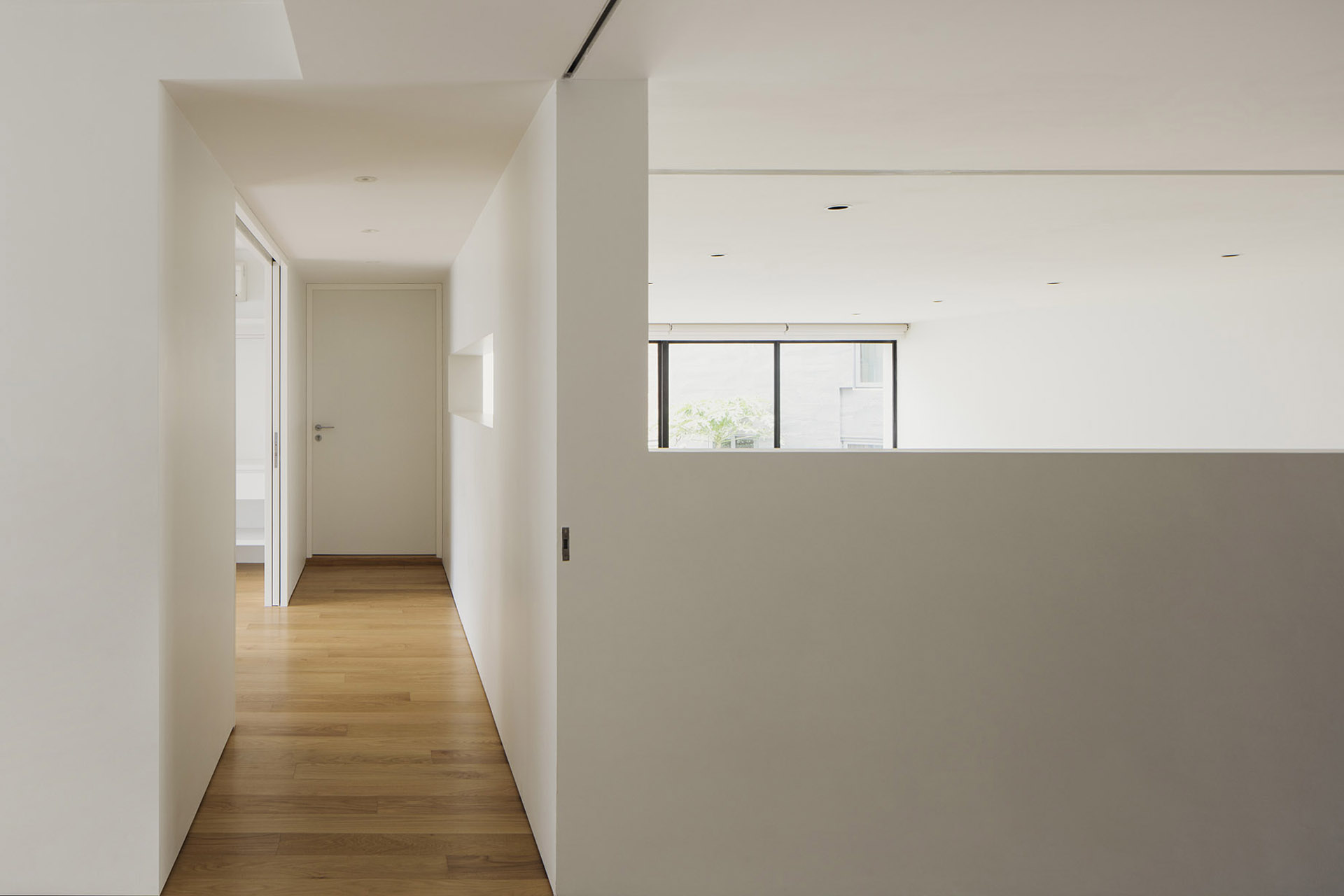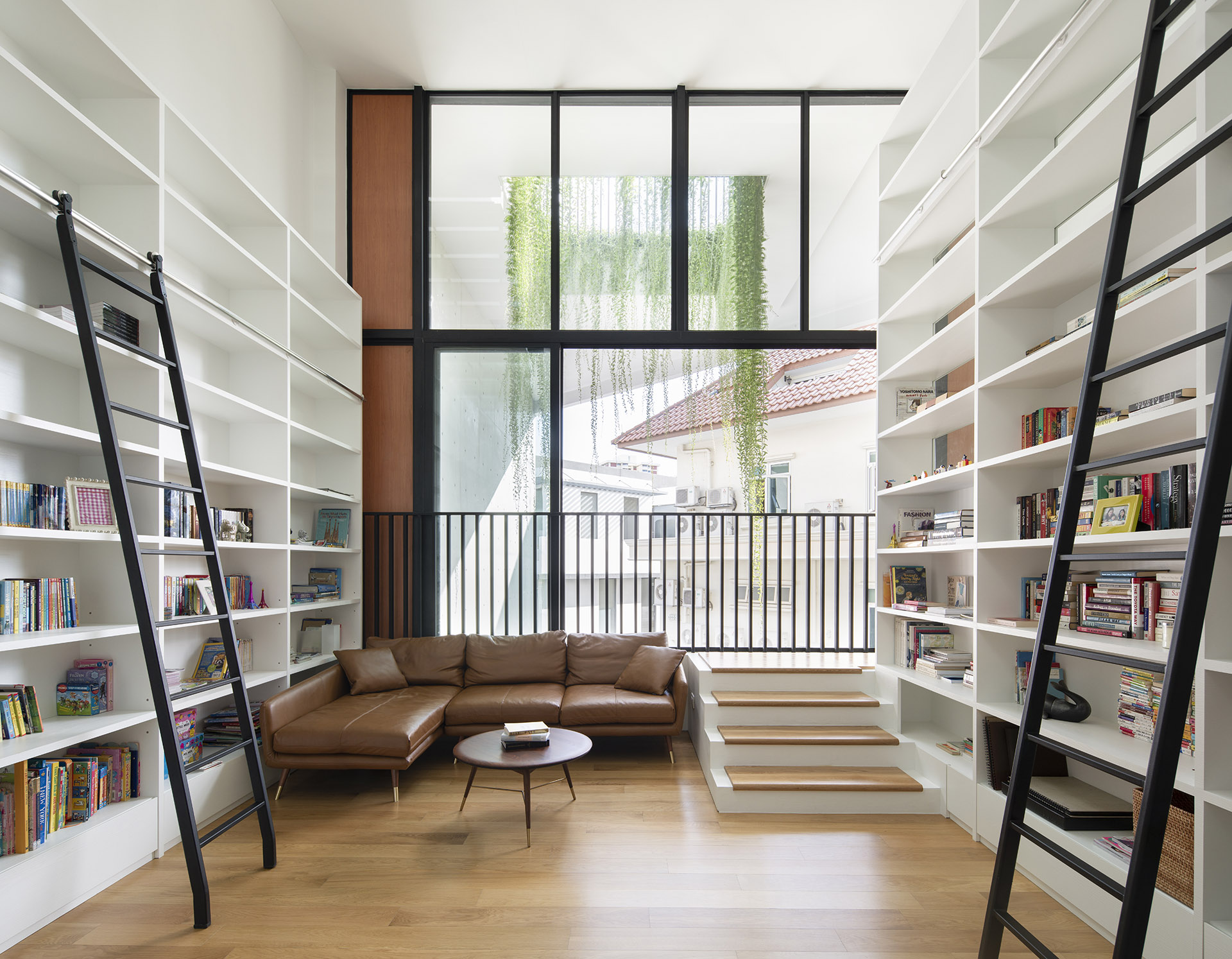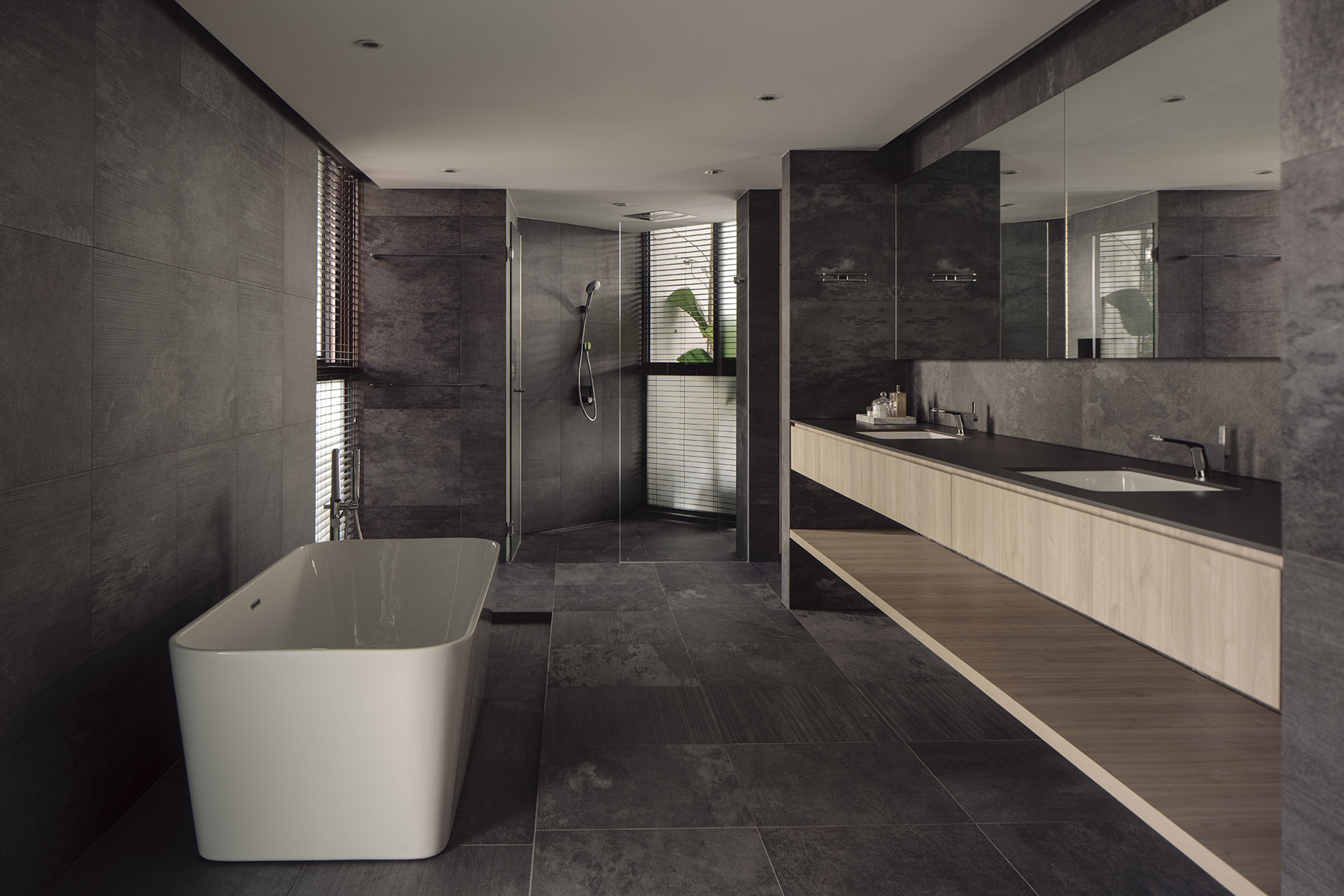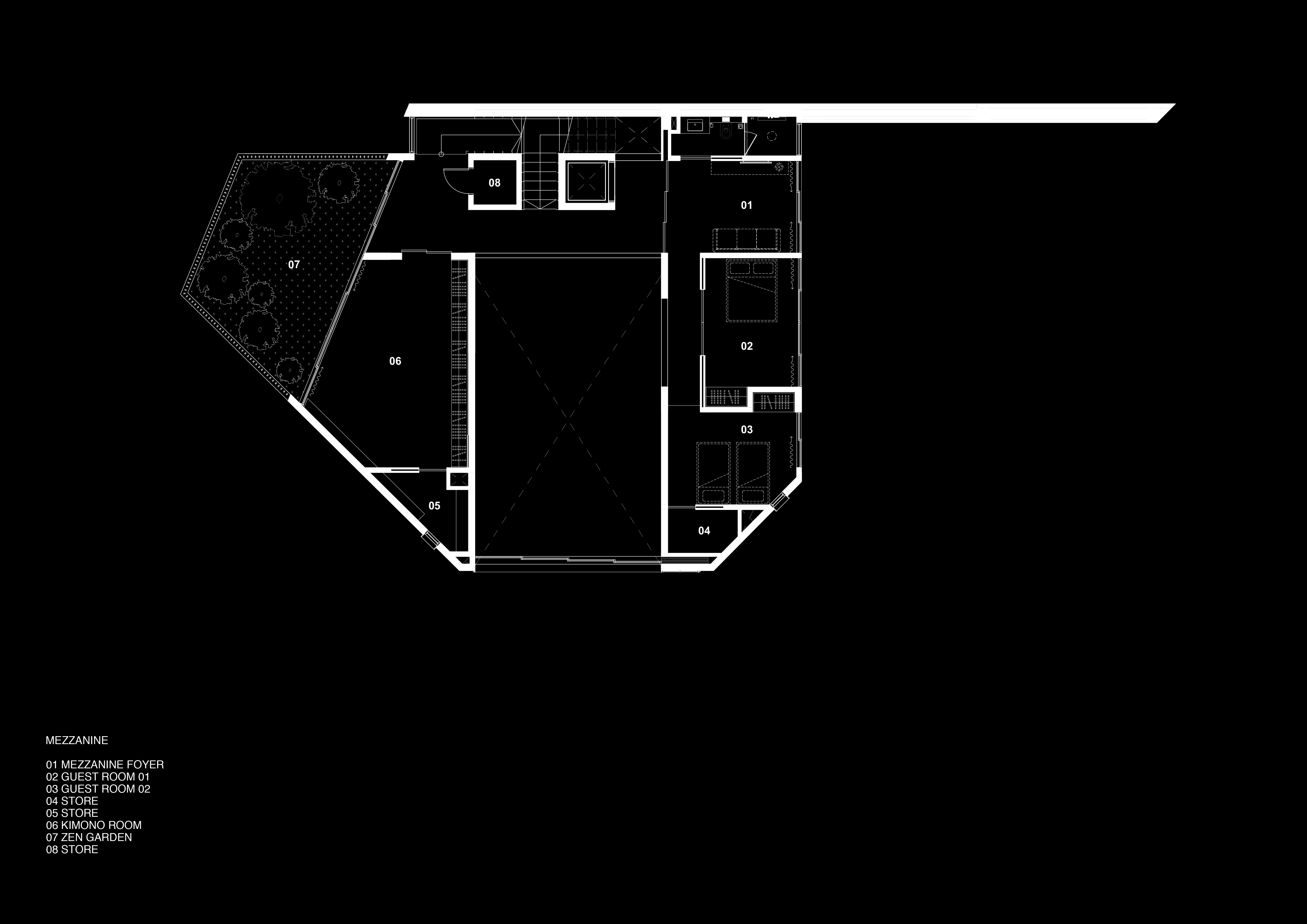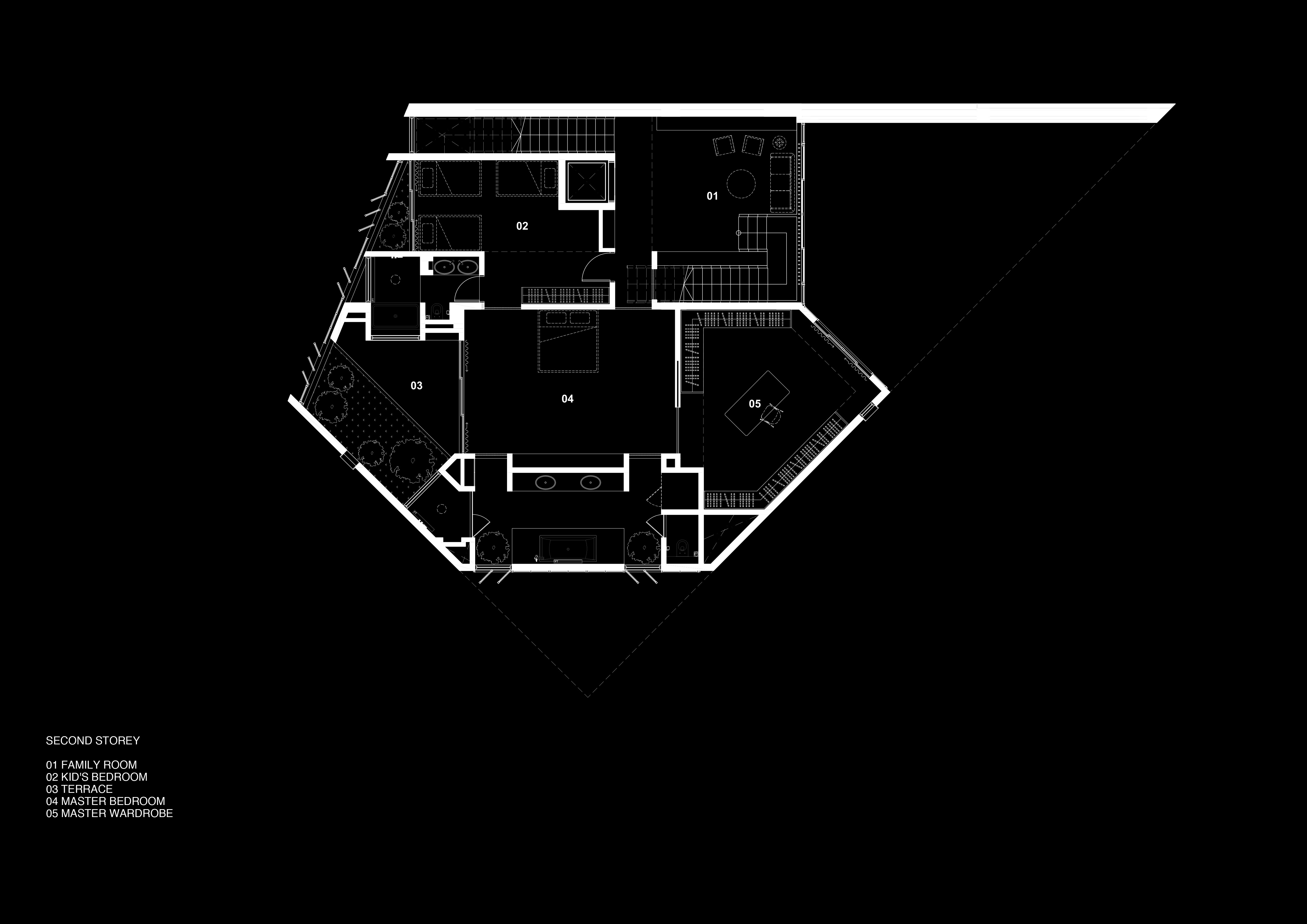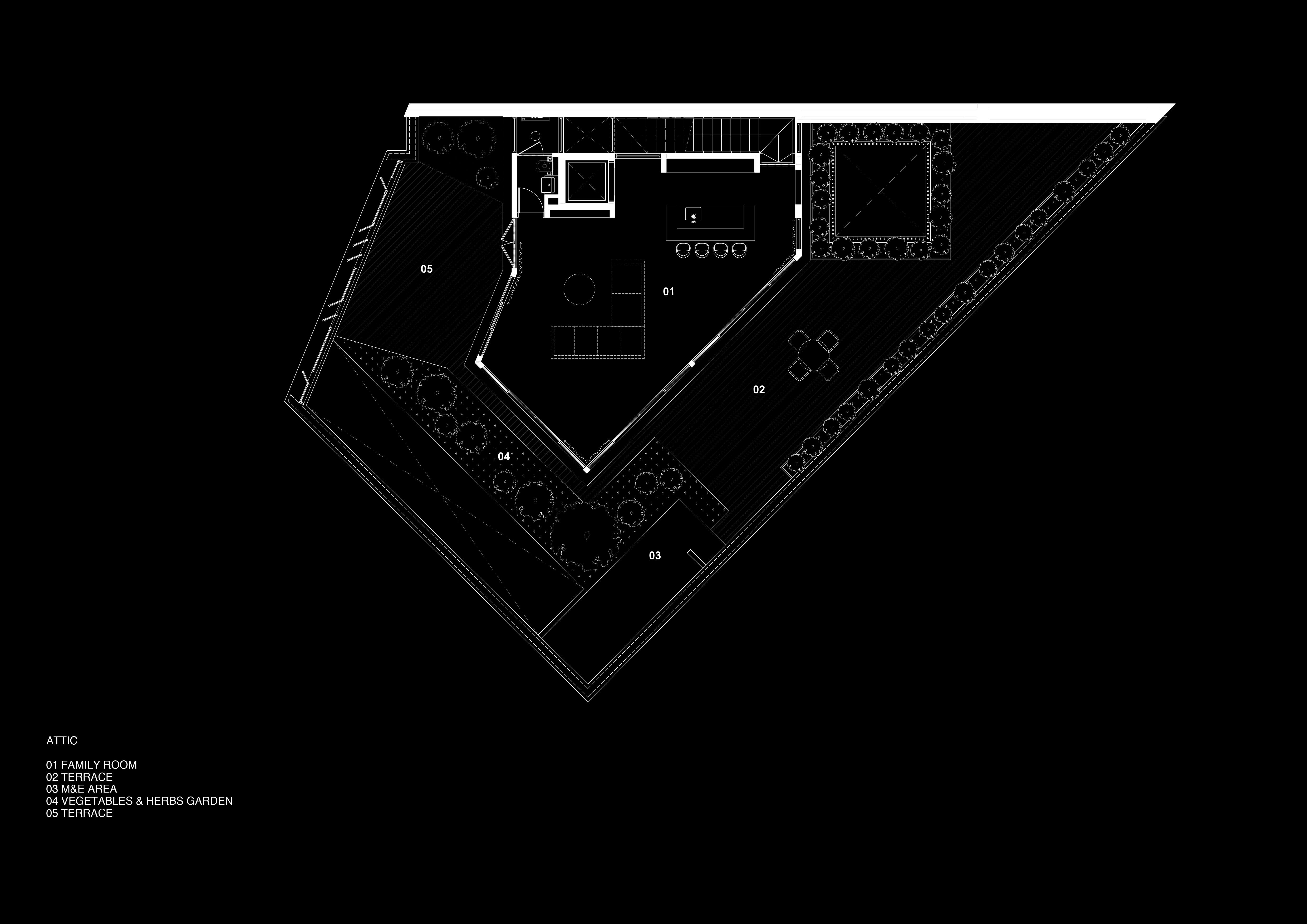 Designed for a family of five with three young children, the architectonic program is distributed into five floor plans that interconnect private spaces with pockets of voids to heighten the connection between the interior and the outdoors in a secluded execution.

Behind the modest, quiet front elevation of the house lies an unexpected panoply of rooms overlooking a triple volume patio. On the ground level, the pool deck opens into a triple volume space that is sheltered by the roof terrace, punctured by an open to sky void directly above the pool, creating visual interaction between the private and social spaces.

Upon stepping onto the mezzanine level, one meets with yet another unique view of the double volume living and dining space that extends into the garden. On the left, the guest rooms are treated with inward views into the pool deck patio. On the right wing, a Zen garden complements the adjacent Kimono Room, a curated landscape to render a serene and soft atmosphere for tea ceremonies.

On the second level, a cozy family library sits against the backdrop of the sheltered patio. Green is subtly integrated with creepers draping down the void through the roof terrace. Its double volume is highlighted and taken advantage of by tall shelves enclosing a bright and intimate space. Through a reserved corridor, this communal space dispenses into the generous private quarters of the master bedroom.

The kids' quarters are placed on the third level, overlooking the family library. Their play space forms the threshold between the bedrooms and the study, which performs as a communal space. A large three panel sliding partition allows for the bedrooms to be closed off from the communal spaces, as the kids seek comfort in opening their doors in the night to form three adjoining bedrooms.

Finally, light and shadow interplay to create atmospheric moments in the house. The transition through the entire house is carefully designed with a skylight to allow natural light to filter into the stair well, with railings detailed to complement its lightness and airiness. The house undertakes a natural material palette of stone and wood, with a touch of rawness in its exposed off-form concrete walls, while the overall façade is softened with rhythmically angled wood panels framed in steel.

TEAM
TIAH NAN CHYUAN, CHERYL LEUNG
COLLABORATORS
PHOTOGRAPHER: KHOO GUO JIE&nbsp